With a disdainful look at the cover of an overly airbrushed young woman in plain dress and a white kappe, the woman shoves the book back on the bookstore shelf. "I used to like these, but they're all the same, now."
"Try something with a little more action—like maybe Dee Henderson or Brandilyn Collins."
"I like sweet," the woman protests. "But I want a plot, too. I used to get frustrated because Christian fiction was always trying to convert you. I wanted more meat. Now even if I get some solid Bible in there to encourage me as a Christian, there's no plot."
The clerk eyed the shelves, looking for that happy medium that combines plot, depth of spiritual content, and not much "edge." With a shrug, she suggests the latest devotional. "There's just nothing out there for that—not now, and my boss says she's not sure there ever will be again."
Note: links may be affiliates that provide me with a small commission at no extra expense for you.
Just What Is the Future of Christian Fiction?
I've heard variations of that conversation online and in person for the past five years. Predictions come out every year about the future of the industry, and I'm not even going to think about those. Why?
Because I want to look at what's behind the problem before I give my .02. I'll allow others to have their .02 without my tacked on tax. 😉
I kind of see a correlation between the future of the church and the future of Christian fiction.
The arguments seem to parallel one another. Some decry the relativism in the church today—and in Christian fiction. Others cry out for realism and authenticity—in both. Some insist we need revival and a return to holiness… now was that in fiction or the church? Yeah. I'm with them on that. Both.
What I can't help but wonder is if you add tougher spiritual meat to the Christian fiction diet (or to the church at large), will you also find a huge surge in "candy Christian Fiction"? I don't know about you, but it always seems like one action produces a pendulum effect. "Clean books ROCK!" The minute someone cries it, you've got people pushing for "Christian Erotica."
My friend and fellow author, Cathe Swanson, and I were talking about this over the past year, and we found that we agreed on a lot of what's going on.
In her words the other day:
"I see a division in Christian fiction of all genres I think that Christian fiction is drifting in two directions. Some Christian authors are writing for a more mainstream Christian or even secular market but with "Christian values" and without sex and bad language. Clean and wholesome, sweet romances, et cetera.

But I think we will continue to see growth in a more robust, openly Christian message, especially in non-romance genres and books about tough topics. Men are getting a bigger share of the market, and they are not as likely to sugarcoat the Gospel. I mean not as likely as some female authors who are just interested in writing a sweet romance.
And that's really close to what I was going to say. Some define this more realistic, richer fiction as "Edgy" fiction. Others, like me, kind of recoil from that notion. So, I was surprised when Deborah Dunson, who founded Facebook's group, "Reading on the Edge" suggested that my books were "edgy."
I almost had a heart attack.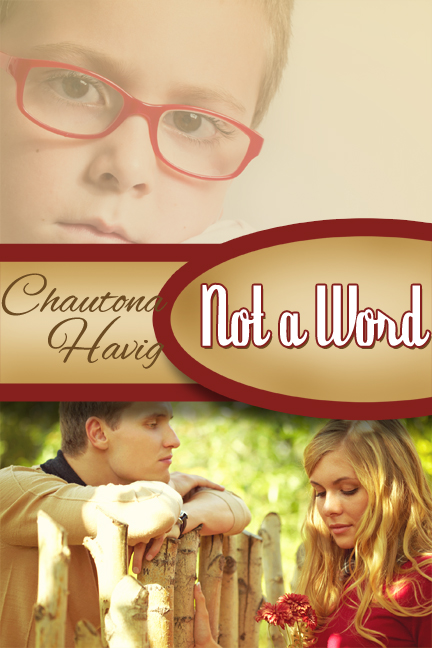 Look, I admit that there have been a few books where I've tackled topics that moved closer to "the edge" than I usually would. My preference is to write fiction that anyone of any age could pick up without getting an education they should only receive from their parents. That said, I did attack adultery head-on in Shattering Secrets (formerly Christmas Embers) and sexual temptation in Not a Word and Speak Now. Actually, I'd say I did that a bit in HearthLand, too.
But edgy?
Not how I would have described myself. I don't know… I see edgy as more mainstream with mainstream themes and a reminder that Jesus is the ultimate solution. I didn't see how Prairie, my contemporary fantasy novel with a message of contentment could possibly be edgy. But Deborah said this:
"if your writing is redemptive then you are edgy and radical. I'm not talking about preachy writing. I'm talking about writing that causes readers to pause and think about their relationship with Christ or lack of a relationship with Him. I have always said that a book can have all the elements of being edgy (foul language, graphic violence, sex and much more), but lack the call of Christ.
Yeah, Christian fiction with foul language and sex? TOTALLY edgy (and so far out of my comfort zone it's not even funny. Even "graphic violence" usually is (although sometimes a birth scene is graphic to one person and not to another). Deborah goes on to explain her definition of edgy (which I really like).
Edgy or Edgier does not necessarily mean graphic scenes, violence, sex, crude or foul language… if a book is not redemptive, lacks the call of Christ to me it is really not edgy or radical.
And one of the best compliments I've ever gotten…
There is a strong message of faith in your books. They are not preachy, but there is always the gospel message woven through the story. I hope that explains why I chose your book.
Wow. THAT is what I want to write in my fiction. And I believe I see it in some of the fiction I've read in the past few years, but unfortunately not enough of it.
I just agree with Cathe Swanson in that we'll see an even greater divide between "meaty books" that may or may not be edgy and "sweet and clean" books that otherwise could fit in the mainstream market.
Can indie authors take any credit for this?
Someone asked me that recently, and I didn't know if I should answer. Because, you see, truthfully, I think they can, but admitting that can really rock some huge ships that hold a lot of influence. Still, I have to say I think it's true.
Until about 2010 or so (based on what I saw as a consumer of Christian fiction), the Christian fiction industry was dominated by expectations decided by resellers associations. Books could mention this but not that. Have this included but must avoid that.
Indie authors said, "Um, some Christians consider wine to be a gift of the Lord. I want to represent them in fiction, too." Others said, "Single parents aren't always people who were abandoned by unbelieving spouses or widowed. Sometimes, people make unbiblical choices before or after salvation, and those choices have consequences—ones that you wouldn't always change."
Drug and alcohol abuse in the church—they wanted to address it.
Spiritual abuse—that, too.
Tattoos after salvation and friends who live alternative lifestyles—some authors wanted to acknowledge that these things exist. Some authors wanted to support those things.
And sometimes, in a push-back against the idea that God expects purity of His people being portrayed as some badge of honor, indie authors write books that not just acknowledged unbiblical behavior but also embrace them. You can watch a progression from hardly a kiss before engagement to making out at first meeting, to actual sex being played out on the page.
In my post on Smut, Scripture, & Authenticity, I talked about how I feel about that. I said,
If the story has premarital sex, well, it better have a reason, and it better not be whitewashed or glossed-over as if it's perfectly okay for Christians, even fictional ones in a novel, to ignore God's explicit commands. In a word, I don't want to paint my mind with smut.
So, as a writer, I have a similar opinion:
I want to write books that, while authentic and show the frailty of humanity, never glorify when men or women wallow in the muck of sin. I want to show that muck for all it's worth, but I never want to drag the reader through it.
1
I think that's what's happening in Christian Fiction, though.
We're seeing pushback against the sweet, "unrealistic" world of Amish and middle America lifestyles with harder, edgier settings and conflicts. Instead of which of the Beiler boys sweet Anna should trust with her heart, we have Piper sleeping with her boyfriend while dreaming of the guy she's convinced won't touch her now that she's been with this boyfriend.
Some folks in this world can relate to the latter—and it's what they want to read. They want to feel like they're not alone in it all.
Others who have escaped from the lies of the world that says it's okay to sleep with someone you're not married to… who've escaped from the lies that say you can fantasize about whatever you want as long as you're physically faithful to the one you're "with…." They want the fairytale in their fiction—they read to escape the ugliness of this world and their pasts. They get enough of it every day when the alarm clock beckons them into the world like the Pied Piper's fife.
And if conversations in Facebook groups are any indication, something really weird is about to or beginning to happen.
That divide is showing up. That's not the weird part. It's natural that when one group doesn't like something, they'll stand firm against it. The other group stands in their preferences. The divide widens.
But what is weird is a new (but age-old) attitude of "I'm okay, you're okay" in it. In areas of preference, I get it. And I love it. Seriously, I love that I can post that I don't like Biblical fiction without people blasting me for my lack of spirituality. I love that Janelle Doella can post that she thinks Historical Fiction is Booo-rrriiing… and that's okay. She's not going to be blasted by the Historical lovers.
But I also see that trend extending into areas that aren't preference but Biblical mandate. Sexual purity. Sorry, but if a "Christian Fiction" book glorifies and justifies sex between unmarried persons, someone saying, "Yeah, but it's all good if you like that stuff" is not a healthy attitude in the church. It's not good.
And I see it happening.
What do I think it means?
I think we're looking at an even bigger split in the Christian fiction market because of it. More people will be "crossover" writers. We'll lose our "clean" fiction writers who make sure to include a prayer and giving God the glory. They'll just drop the rest and write clean fiction for the masses.
Look, I don't think that's wrong, per se. If someone's goal as an author is to provide blush-free writing for anyone who is looking for it, I don't think that's unbiblical. But as push back against the "baptized porn" that I've seen out there… That's sad, in my opinion. And yet, I think it's going to happen.
Forget that. I think it's already happening. And push back as a reason for your writing… not good in my opinion.
Here's what I hope will happen in the next ten years.
I hope Christian authors will evaluate why they write what they write.
As a mystery author, do you hope to share the mystery of the gospel as you examine the motives of the hearts of men in their crimes? Or do you just want a clean murder without a lot of gore and a detective sleeping with every other woman he meets? I don't think either one is inherently superior. Where one sounds more spiritual, the second author may just be better at sharing the gospel in person rather than writing.
As a fantasy author, do you just love alternative worlds and magical elements but not want demonic powers behind them? Or do you want to use them as symbolic or allegoric means of sharing Jesus as authors like Lewis and Tolkien did?
As a romance author, do you just want a clean environment for your characters to meet and marry, or do you want your romance to dig deep into what it means to be a Christian in the dating world today?
Again, I don't think one or the other is inherently more spiritual.
Maybe that's because I make a big point about why I don't often add an overt gospel message to my books. I'm not writing to the unsaved. I'm not writing "evangelistic" fiction. The unsaved are not my target reader. While I hope my books would point those who don't know Jesus to His feet to learn from Him, I write them because I write Christian fiction—fiction designed to encourage Christians in their walk with the Lord. Or, as my "elevator pitch" states,
I use story to point readers to the Master Storyteller.
And once authors evaluate why they write, as I just did there (totally unintentional. Woot for me!), I hope they'll make deliberate decisions about their work. If they want to write clean mainstream, I hope they will. If they want to write edgy Christian, I hope they'll do that, too.
I just hope the clean mainstream author won't market her work as Christian, and I hope the edgy person's work uses the Word as the base of what is acceptable to put before their readers' eyes rather than what they think readers "want."
The heart of man wants what isn't healthy. I hope all Christian authors feed the hearts of their readers with work that will earn the praise of the Lord as He says, "Well done, good and faithful servant."
I hope to see people's work defined clearly for readers.
But more than that, I hope to see the Lord glorified in all Christian authors' work because Christian fiction develops a reputation that I've never heard in conjunction with it.
"Man, if you want a great fantasy book, you've gotta try Christian fiction. They write the best."

"Oh, there's no sex, unfortunately, but man if you want a great romance, you've got to try Christian fiction—those people know how to tug at your heartstrings."

"Hey, you like suspense? Check out Christian fiction. They really own the suspense market these days."
Don't think it's possible?
Once upon a time, the church was known for producing the best in music, art, literature. I'd like to see those days return. It's happening in music, from what I hear.
Look, I'm a bad Christian. I don't like 99% of Christian music. But I am, one by one, hearing non-Christians talk about the great music put out by groups like "Skillet" and "Demon Hunter." Non-Christians are listening to this stuff. Because they love the "I love Jesus" lyrics? I don't think so. It's because they consider the work good.
It's time for Christians to take the lead in the world of literature now, don't you think?
This is what I want for the future of Christian fiction. I just don't know if we're quite ready for it. We're still swinging on the pendulum. We still have bookstores full of shelves of "sweet but no plot" or "predictable."
We still have bookstore owners who feel like there's no hope for a better product… yet.