Finding a Memory (book 19 of the Independence Islands Series)
$9.99
eBook:
$4.99
Audiobook:
$12.99
He loved her then. Will she love him now?
The fourth book in the Independence Islands series and the first on Sparrow Island, Finding a Memory will touch your heart and fill it with hope and love.
More info →
Of course, there are more coming.
The Nutcracker's Suite (book 8 of the Ever After Mysteries)
A painter at the Meyer's Toys factory, Clarice Stahl, knows something is strange about the way so many men come and go through Mr. Meyer's office, especially one in particular. Then murder strikes a little too close to home and uncorks a barrel of secrets.
More info →
Previous releases:
Flipping Hearts (Independence Islands Book 13), The Last Gasp (Ever After Mysteries book 1), Penelope's Pursuit (Westward Home and Hearts book 19).

I write. It's what I do. And sometimes I have a schedule. While I try to keep this as up to date with what is really coming in at least the next three months, sometimes it gets off. If you're not sure, email me. I'd love to know it needs to be fixed if it does!
Dial W for Wrangler (book 7 of the You Are on the Air Series)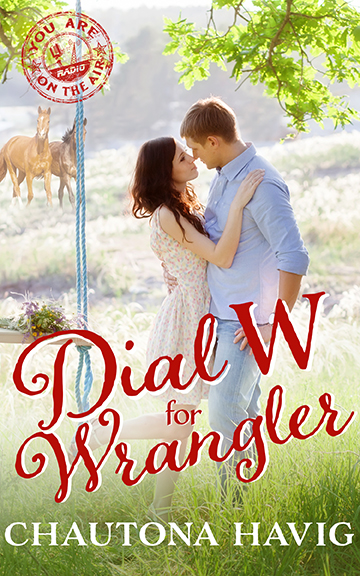 Vi's just trying to sell used recliners and old, broken wagon wheels.  She can't help it if folks keep asking for help with their love lives... can she?
More info →
Book, Chapter & Vows (book 25 of the Independence Islands Series)
$9.99
eBook:
$5.99
Audiobook:
$12.99
She told him falling in love wasn't in the plan, but she wasn't complaining. Now... now she's not so sure.
More info →
Of course, there are more coming.
Other "Coming Soon" Titles?
Glad you asked. Here's a long-range view of what I have in mind!
Of course, those are just the "Gotta do it yesterday" books. In fact, I have dozens more–hundreds, really. And I know I've forgotten a few here!