Bookers on the Rocks (from the Independence Islands Series)
$9.99
eBook:
$4.99
Audiobook:
$9.99
Brooks Crawforth agreed to volunteer crews helping to clean up and repair things on the island, not a whole home and garden series on the total renovation of several houses and a bit of cleanup on the side.  He's livid, and the show host is spitting nails at the person who blew it in the first place.
More info →
Snow-Crossed Letters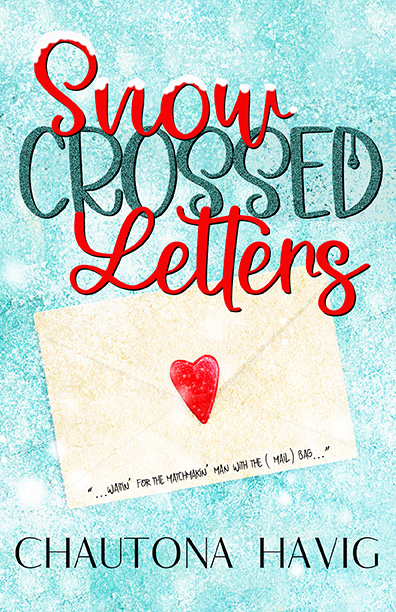 When packages go awry in a series of snowstorms that bury Rockland in multiple layers of white two residents find cheering the elderly to be a big surprise!
More info →
Random Acts of Shyness (ebook)
Heath Karras can tell you a dozen bizarre zoological facts, but he can't get a second date.
More info →

I write. It's what I do. And sometimes I have a schedule. While I try to keep this as up to date with what is really coming in at least the next three months, sometimes it gets off. If you're not sure, email me. I'd love to know it needs to be fixed if it does!
2021 Line Up!
Spines & Leaves (in the Song of Grace collection)
Penelope's Pursuit (part of the Westward Home and Hearts Series)
Flipping Hearts (Independence Islands book 19)
The Last Gasp (book one of the Ever After Mysteries)
Adoring April (Part of the Save the Date Anthology & the Marriages of Conviction Series)
Of course, there are more coming.
Bread & Butter Notes, and Blessing Bentley are on the docket, for sure. There will also be more of Cassie in The Vintage Wren. For those who weren't ready for HearthLand to end, you'll love where Cassie's life is headed!
Other "Coming Soon" Titles?
Glad you asked. Here's a long-range view of what I have in mind!
Crushed Dreams: The next in the "Legacy of the Vines" series.
The Second Adventure in "Legends of the Vengeance" (youth fiction)
Death by Bunco
The "Savannah" series of mysteries beginning with Bread & Butter Notes
The "West Coast Agency Files"
The Agency Files: The Beginning
Volition (Rockland 200 years in the future)
The Course: When a writing instructor becomes nervous at the turn of her student's story.
Mary (Blind Child's Prayer): The next in the "Ballads from the Hearth" series
Of course, those are just the "Gotta do it yesterday" books. In fact, I have dozens more–hundreds, really. And I know I've forgotten a few here!