Did I tell you about the time my Dad and I went to Santa Barbara for dinner? We ate at J. K. Frimbles by the tree, and later, we walked up and down State Street, window shopping.
What about how Mom and I used to sit in the "family room" half of her bedroom at night and listen to old radio shows—Fibber McGee and Molly, Paladin, Dragnet, Henry Ulrich, The Shadow. She'd knit or crochet, I'd embroider, and while the night came alive for the desert creatures, we learned all about how you should never buy a house without an attorney. Thanks, Bruce Williams. Sorry I didn't follow that advice back in 1988 when we bought ours…
Or did I tell you about how my brother, Berechyn, used to bring home treats from his class parties? Someone might bring cupcakes because it was her birthday. Maybe one of the guys brought Valentine cookies, courtesy of his mom. Perhaps the teacher let them make something for "chemistry." It didn't matter. If he got a treat at school, he brought one home for me. I sure hope he got some of those himself!
Links in this post are likely affiliate links that provide me with a small commission at no extra expense to you.
Oh, surely I've told you about sitting at Grandma's kitchen table playing Crow's Foot, Go Fish, and Aggravation. Grandma rolls the dice on one of Uncle Oscar's handmade, super-sized boards with a lip edge so the dice can't roll off. Oops! Into one of the dimples for the marbles. "Diaper rash!" She'd re-roll, of course. Can't let a diaper rash stand. Dad walks in. "How's the game going?"
"Plum ducky, quack quack!"
Never did know what that meant. Just one of her Ruth-e-misms. She had a million of 'em.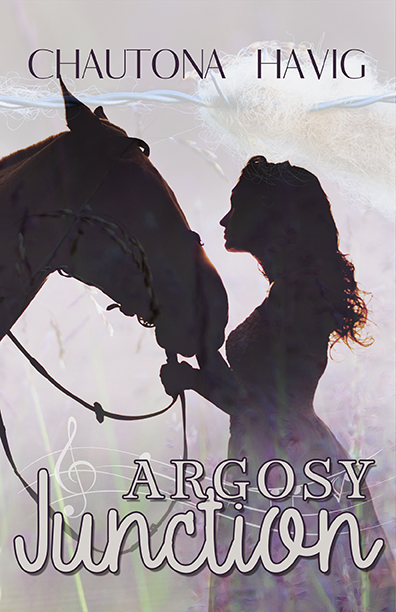 If you've read Argosy Junction, I know you know about how our dog Boozer used to run straight for the car, do a side jog, jump through Mom's window (while we were still moving!) and land on my lap (usually covered with homework). Every. Day. I just had to put that somewhere.
And, of course, there's that bit about how I almost fed Challice (#1 daughter) hot chocolate one night when I got up to make her a bottle of formula and grabbed the wrong canister. If you read Aggie, you know how that would have turned out if I'd not noticed a brown trickle running down my wrist when I tested the temperature.
See the Book Chat about it HERE.
Climbing in the Superstition Mountains after donut holes and milk at Duncan Donuts—good times.
Listening to Mom's stories from when she was a girl.
Dad playing the guitar.
Drat. I promised myself I wouldn't go there.
After all, you've heard me ramble on and on about those music fests more often than not. If you don't know what I'm talking about, check out the posts linked on THIS page. There's some fun stuff in there if you're just anxious to read more of my nostalgic blather.
Has this week's challenge topic become obvious? Yeah.
"My Favorite Childhood Memory."
Who asks someone to pick just one? I'm supposed to choose between laughing with Noemi about the craziest things and cooking sourdough pancakes with wolfberries inside? How do I choose between time with my amazing uncles on Dad's side and my amazing uncle on Mom's?
How did I never realize that the day would come when I wouldn't have to anymore.
Uncle Ron went home to Jesus a few years ago. He always made me feel so special. Well, except for when he got a cool-beans new above-ground pool and I asked when he was going to put up the "Play-Boy Pool." For the uninitiated in '80s pools, that's Doughboy Pools. Yeah. He laughed like I'd done it deliberately. And me? Totally clueless.
You know, I realize some people had these epoch-like moments in their childhoods—those really unique things that set one day above all else. Maybe it was an older sister's wedding (or the birth of her first child. Now THAT was a cool day. I became an aunt at age seven!). Maybe it was that trip to Hawaii, or the family reunion when that uncle came—the one no one ever thought they'd see again.
I don't have one of those days. I just have day after day of ordinary moments that created one extraordinary childhood.
Want to know a secret?
If people analyzed my childhood, they'd say it was a dysfunctional mess. Between moving often (sometimes more than once a year), a father who was a drunk (he'd kill me if I said alcoholic), siblings who ran away, a grandmother who hated me, another grandmother who wouldn't speak to us—and that's just the beginning… It should have been horrible.
It wasn't. God blessed me with a childhood I'd never trade with anyone else's. As far as I'm concerned, I had the best childhood ever.