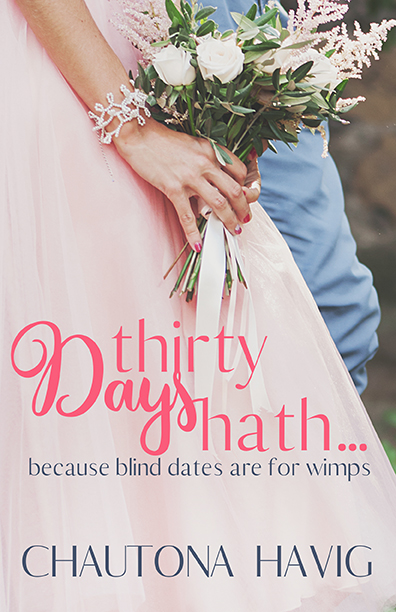 Fairbury's new "most eligible bachelor" Adric Garrison, gets set up on a year's worth of month- long
"blind dates."
About the Book
Blind Dates Are for Wimps!
At least, that's what Adric Garrison thinks.
Can you blame him? Thanks to his sister and brother-in-law, Adric is about to embark on a year of month-long, chaperoned, blind dates. Awkward.
He didn't ask for it. But Adric still finds himself living what seems more like a bad TV reality show than a new life in Fairbury.
Once an ordinary (if prematurely gray and vertically challenged) guy, Adric is now Fairbury's newest "most eligible bachelor," and dreams of permanent bachelorhood loom on the horizon.
Will he call it quits before the year is out, or will one of his "girls of the month" change his mind?
One man, twelve women, one happily ever after

** I recommend that those outside the US consider purchasing paperbacks through Book Depository.
They ship worldwide–FREE! **
Other Books in "The Rockland Chronicles"