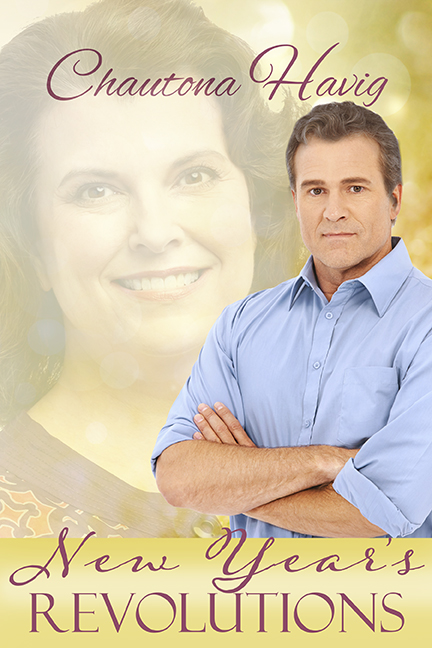 What happens when the town curmudgeon steps out of his comfort zone and into a psychologist's office to learn what's up with his heart.
About the Book
In New Year's Revolutions, meet Neal Kirkpatrick: project manager, staunch atheist, and town grump. Aside from an apparent soft spot for a neighborhood boy, the man has nothing to recommend him.
So when he overhears criticism from a neighbor he secretly respects, Neal decides maybe it's time for professional help. With the same straightforward tenacity he uses in his job, Neal goes on a hunt for a therapist to help him unravel the mystery of himself.
As that therapist, Shari, begins the untangling process, Neal discovers things about himself he never knew and certainly didn't expect. And those revelations send his life into a frightening and delightful tailspin. Is it worth it?
Wendy–is she worth it?
Is He worth it?
His New Year will have resolutions, of course. But Neal is more concerned with his New Year's Revolutions!
You met him in Christmas Stalkings. Now it's time to get to know him.
New Year's Revolutions: his life is spinning out of control, and his heart isn't far behind!
Excerpt:
End of June–
One by one, garage doors opened as Linden Street awakened to welcome home residents. Neal Kirkpatrick pulled his Durango into his driveway and into the garage—one of the few attached garages in the whole of Fairbury. Muggy air wrapped his lungs in a strangle hold as he fumbled for his carry-on suitcase and his laptop case.

But before he could punch the garage door button again, his neighbor, Wendy Nabity, strode down the middle of the street, waving a plastic bag at someone. I'll bet you're one of those obnoxious people who takes a slow, steady stroll diagonally across parking lots so cars back up for half a mile while you enjoy your view.

Another car pulled into the drive opposite Neal's—Peter Windish. A mousy man, the high school science teacher still spent his days at the school helping kids with summer school, or so Neal had overheard heard him tell Wendy the previous week. "I like it because I can give the struggling kids the individual attention they need," he'd explained.

Wendy called out a greeting, making some joke about teachers that Neal couldn't quite hear. With one hand on the mudroom doorknob, he watched as she waved at Malia Sengal and asked about the woman's mother-in-law, warned Aiden Cox about not wearing helmet, and disappeared from sight. Neal inched toward the open garage door and watched, oddly fascinated, at the scene.

No one else thinks it's odd that she's just walking down the middle of the street?
Turning to go inside, Neal froze. Little Nathan Cox raced out of his yard, into the street, and to his mother's side.

Send him out of the street!

And Kelly did. Relief sent a cooling wave over him—or, perhaps it was just the nervous perspiration evaporating. Regardless, he observed the exchange with curiosity he couldn't explain. Whatever Wendy had given Kelly delighted her and the son who once more dashed into the street to see what his mother had to show him.

So much for keeping him out of the street!

Nathan hugged Wendy, apparently offering profuse thanks, and raced off again. Even as the women parted, Neal wondered what about the whole exchange interested him. But as Wendy turned and strode toward home, Neal caught her eye and nodded. The bright smile she'd worn to greet the others faded into a pleasant nod. "Evening, Neal."

"There's a sidewalk, you know."

She paused, blinked, nodded, and kept walking. "Have a good one."

Only when she'd let herself into her house did Neal punch the garage door button and entered the house. Something was off there. What? But before he could ponder it further, Neal dug the stack of mail he'd picked up from the post office from his laptop case and began flipping through it. All thoughts of Wendy, streets, smiles, and blinks disappeared from his mind as he sorted junk mail from bank statements and bills.
Other Books in "The Rockland Chronicles"