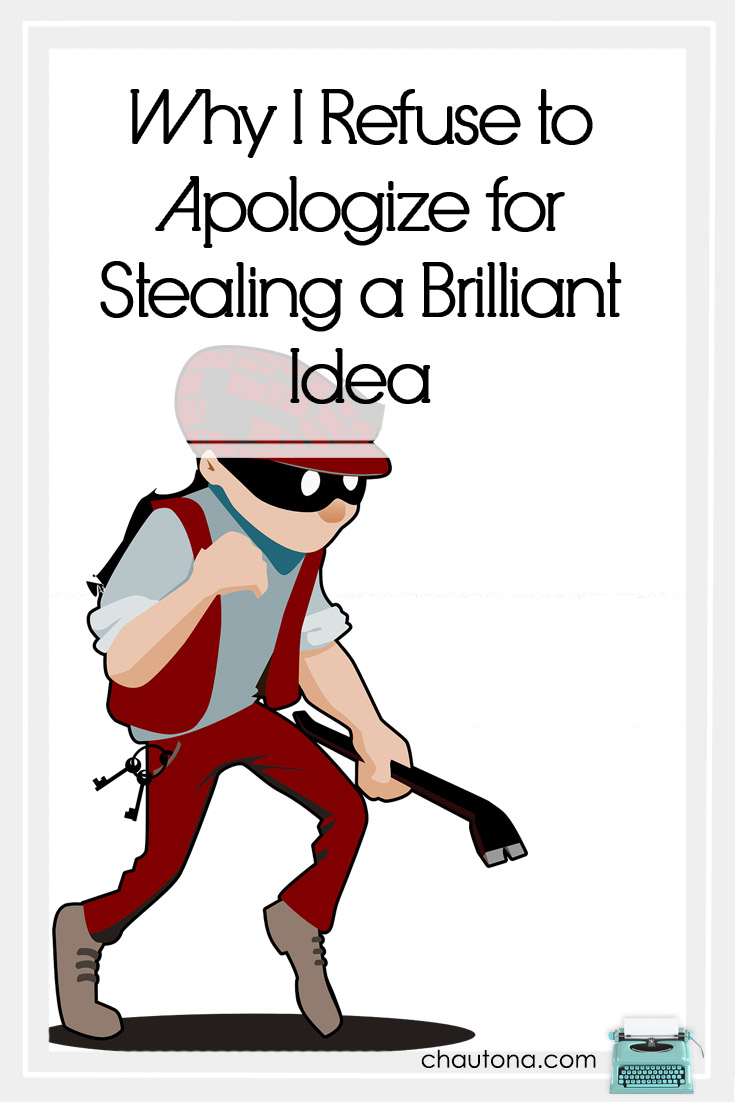 I was an innocent bystander. Really! I was. I just sat there, reading a fabulous book (you can read my review HERE), and cracking up over the heroine's hijinks when it happened.
There, described in brilliant detail (without too much, mind you) emerged a scene that transformed itself in my mind. Different country, different house, even a different type of location on property! But the concept—brilliant.
Never have I been so torn while reading a book.
You see, I wanted to stop reading and start writing—right then. The scene played out so perfectly, I could just imagine how amazing it would be to write my own. But who can stop reading a brilliant book when you're just really getting into the heart of it?
"Not me," said the flea! Or something like that.
So there I was, consumed by frustration and confusion. And then it hit me. Of course, I needed to finish the book. I couldn't work on the next in the series just a month after the last was published! I had other books calling my name!
But oh, how I wanted to.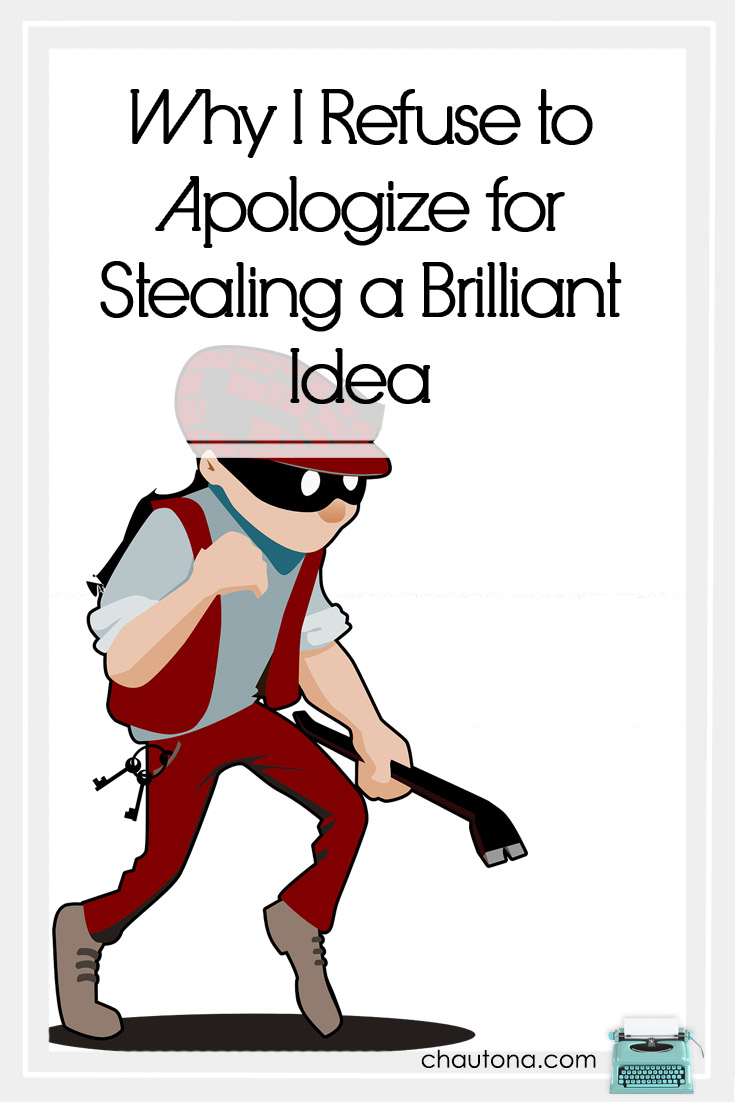 Note: links in post may be affiliates that provide me with a small commission at no extra expense to you!
So, why do I refuse to apologize for stealing a brilliant idea?
And what was that brilliant idea?
Well, what it was, you'll have to wait for until you read Fine Print. And that'll be a week or two. Yep, the book is going to be late. I can't get around that. It was supposed to release tomorrow. Yeah, like in twenty-four hours. That ain't happenin'. So, I'm shooting for next week. Pray I make it, okay?
Oh, and you'll need to read Just the Way You Are as well, or you won't get it. Sorry.
Yeah. Actually, I'm not. I'm not sorry at all. And you shouldn't be, either. It's a great book.
Why do I refuse to apologize for it, then? Well, because it made my book better.
See, I had a plan for Fine Print. It was going to be awesome. And then I read this book and the gears started turning. An English Manor, a treasure trove, a…
Yeah. I'm going to give too much away.
So, like any author, I'm stealing the idea. Oh, yeah. Livin' on the wild side. Okay, not really, but if you really think about it, that's what we do, you know. We steal events from our lives or our friends'—our families' lives. We steal from history, from theater, movies, and from other authors.
Don't believe me? Well, the same guy who said, "the writing of many books is endless" also said, "there is nothing new under the sun." Hint: his name is Solomon. He was kind of a wise guy, but not in the "take 'im to Jerzee and whack 'im" sense. Just sayin'.
Okay, so I stole the brilliant idea. I took it and I changed it, morphed it, twisted it and reimagined it—kind of like how someone takes a beautiful piece of fabric (one person's artwork) and cuts it up, reassembles it, and bam! You have a beautiful dress, a quilt, some curtains.
I think I just said this book is curtains for me.
I digress.
But no, really. One little element of one author's book prompted an idea that turned my original idea from "Oh, this is going to be fun" to "That was dumb" and gave me a new one I can't wait to share.
You know how Henry Hardwick (from books 1 and 2) was all about the archeology thing? Yeah, well, Madeline is "donning her helmet" so to speak. And man, she's mixed up in everything from finding something hidden in the strata of a house to yet another girl's relationship. What's with her and this anti-matchmaking scheme, anyway? Methinks she's jealous or something.
Yeah. Not hardly.
So, sure. I stole someone's brilliant idea. I don't pretend I didn't. In fact, I thank Pepper Basham for the genius idea. And unlike Liz Johnson, I didn't just come up with the same idea at the same time. No, I admit it freely. I stole the idea.
But I suspect if you read both books, you'll agree.
They're nothing alike.
Oh, and man… I stole an idea from someone else, too—one of the Denny's patrons, actually. But that's a story for another time. Stay tuned for that one next month.
But tell me… are you looking forward to the third book of the Meddlin' Madeline series? Are you curious about what Madeline's up to? What about her growth as a detective? Did you know that's what this series is all about?
Here… check out this little video for more information on that!