Laugh out loud humor combines with stick-your-head-in-the-freezer kisses in this novel of romance, faith, and a little historical mystery."
Never has a book endorsement left me more panicked at what I'd gotten myself into. Seriously? I chose a book with "stick your head in the freezer kisses?" Who thought this was a good fit for me?
But I've never read anything by Pepper Basham, and I wanted to. So, despite those "freezer kisses" that had my sap warning on high alert, I dove into Just the Way You Are and promised myself that before choosing future books to review, I'd read the synopses and reviews of authors' other books—see if endorsements would make me "go a runnin'!"
Oh, and for the curious, the first startling and utterly swoony, drippy, sappy, "heart-melting" kiss had nothing to do with the main character, Eisley. WHEW!
Note: links in this post may be affiliate links that provide me with a bit of a commission at no extra expense to you!
About the Book:
Title: Just the Way You Are
Author: Pepper Basham
Synopsis: Single mom, Eisley Barrett, prefers to keep romance housed within a centuries-old mystery, but when she travels to England to unearth the secret, an actor with a sordid past offers her heart a very different type of discovery.
Wes Harrison has a past he's ashamed to confess. Suspicious and cynical, he's managed to avoid romantic entanglements since a tragedy upended his career and life, that is until American Eisley Barrett comes along. Her authenticity and kindness upend his bitter assumptions and send his heart into unscripted territory.
When his past threatens to ruin a second chance at love, can some Appalachian matchmaking and letters from the grave salvage their unexpected romance?
Humor, love, mystery, cute kids, crazy families, and culture clashes make this Britallachian Romance a unique and delightful romantic comedy sprinkled with adventure.
What I thought of Just the Way You Are
Well, let's talk opening scene. It took exactly one sentence for me to decide I liked the writing style. Half a dozen sentences proved that I'd love the main female character. The third line spoken—sold me. I had no doubt that not only would I love the book, I'd be giving it a 5-star review. Again, I was right. It feels so good to be right now and then.
I read on, all eagerness and with one eye squinted whenever a male appeared. Just keepin' it real.
It happened. Fast. And yes, this author loves her romance. Every pitter and patter of every heart. Racing pulses. Swooning knees. You name it. She's got it.
And she does it with such humor that I still couldn't stop reading. Eisley—she's keeper. Seriously. Love her character. Perhaps because I relate to her "run-my-mouth-to-cover-my-awkwardness" approach to miserable situations.
But it goes deeper than that.
For example, when Pepper Basham compared a toddler to a "cuter version of Gollom," I knew that nothing, not even kisses that make me have to skip three pages would stop me from finishing this book. And she didn't do that to me, you know. Only two pages. I only had to skip two. Ahem.
I'll be honest. I wouldn't give Just the Way You Are to a girl under eighteen unless she was accustomed to frank expressions of sexual attraction. Then again, should anyone miss out on, "We snogged? Shouldn't I remember doing something like snogging?"
That's only the slightest hint of the amazing one/two liners that pepper this book. With a name like Pepper, we should have expected it. Well named, Ma and Pa Pepper! Well named!
So, for a slight summary, here we go.
What I loved:
Characterization—it was phenomenal. Every character stuck to his or her personality, quirks and all. She managed to make me feel sorry for the bad guy while still rooting for said bad guy's demise. I even cheered for the good guys, even when they blew it. And the misunderstandings were PLAUSIBLE. Shocker!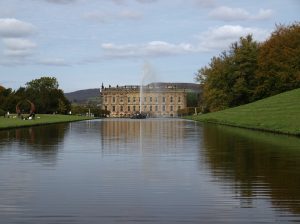 Setting. I swear, Ms. Basham has a FABULOUS sense of description. There was just enough to make me feel like I was there without burdening me with too much. Well done. SUPER well done.
Mystery—this book took the poking around into interesting places we're used to seeing with sleuths like Nancy Drew and blended it brilliantly with the deduction skills of a more intellectual sleuth. In the end—a totally satisfying combination. She also gave me a cool new idea for Madeline that'll be nothing like hers, but it sparked that image in my head. So, thanks for that!
But one of the best things in Just the Way You Are is how, without preachiness but with solid references to Scripture, she leads you, time and again, back to the Lord and reminds you of Biblical truths and principles. It's why she included the mystery and so many other well-rounded elements.
What I didn't love as much:
The sap. Seriously, I know this is a romance, and I expect it. I can get past those "freezer kisses" referenced above, and even appreciated her addressing serious attraction between Christians. It was realistically done. Well done. But, that said, by the end, the lengthy declarations of undying love and affection were… a bit much. A girl can only take so much, you know. We get it. They're in love. Bully for them.
I do also have a nit-picky issue with the book. Pronouns attributed to God are not capitalized and being so used to that, I actually stopped reading and backtracked a few times. The "he" and "him" and "You're" and "Your" become convoluted in the narrative.
Still, five stars all the way.
Seriously, anyone who not only can but DOES write, "Can you fall off a crag?" in a way that makes it utterly charming and snicker-worthy—deserves 5 stars right there.
Okay, so maybe that's a bit of an exaggeration. How about this? Because Just the Way You Are really was one of the best books I've read in a very long time. Top ten of the past couple of years. Best this year so far. And, even knowing how sappy she is, I'm off to buy another of her books. I just hope the characters are as amazing as in this one.
Well, and because of some of her brilliant lines. Probably my favorite encouraging line for me as a Christian is when she's trying to figure out what the Lord wants for her and she says, "Or maybe You're trying to get me to watch where You're going" (capitals mine).
Not long after that, the line "Did God love her or what?" showed up and slapped me upside the head. NOW THAT is how we should think of our Amazing Father! Something cool happens and it's an instant reminder of the Lord's love and provision. How cool is that?