The Facebook post looked like one many of us have seen. A picture of toys and shoes strewn across the floor followed by the caption of a harried mother.
The poster? My oldest daughter.
She's a wise girl. She's also rather raw and "real" in the best sense usually. She's human. She got that from her mother.
Here's what she wrote (used with permission from SodbusterLiving):
A bit of reality here for you. Toys not put away, shoes not put away, books left out, and the list goes on. Moments like this really make me want to shout and just get rid of all.

But that is reaction, not discipline. The key is not to remove the problem but work on the cause. So instead of getting rid of it, right now I am focusing more on teaching the habit of tidiness.

We have all heard the rule.

"When you get something out, put it away when you are done."

Guess what, I'm horrible at this too! Often I take out one thing to work on, rush to complete something that I need to do, and then try to get back to the original task that has been left out, only to find that my attention is needed elsewhere. But the children do not see the process, they only see what is before them: mommy's mess.

So I have been trying to diligently demonstrate or illustrate what I want my children to do. The hardest thing is to learn to give grace and accept grace. This isn't going to change overnight, and it will probably take a few years.

Consistency always, and yet is the hardest thing to accomplish.

Start now, mothers. Learn from my mistakes. Don't focus on the outward as much as focusing on the one simple habit of good stewardship.
That's some solid thinking right there.
I love it. And while I read that, I realized something about myself. See, people often remember that I said I'd never wanted to be married or have children. They often leave off the part where I also say how GLAD I was wrong about that. I'm thrilled to be both.
But what I neglect to tell them is why—what it is that makes me glad I was wrong about the whole motherhood thing. What I like about it that I never expected to. Well, this story just illustrates it.

The Best Thing about Motherhood Is Learning from My Kids
I've learned a lot from my kids from the day they were born. From the truth that diapers can and should sometimes be labeled toxic and the use of hazmat suits should be employed to the fact that sleep is often underrated.
Especially by toddlers.
So, without further ado, I thought I'd share what I've learned from my kids (now that most are adults).
From #1Daughter, I learn wisdom with money, graciousness under pressure, and a never-ending stream of practical wisdom like that above. She's wise beyond her years. And always has been.
#2Daughter teaches me the beauty of chasing dreams, even when it means doing a complete 180 from what you thought you wanted. She was going to be an English professor. She now teaches special education, and if you saw the absolute joy that radiates when she speaks of her students, you'd know why it's the best choice for her—ever.
From #3Daughter, I learn to step outside myself and stretch myself—that it's okay if you change your mind often about things because it means your mind is growing and considering. Because it means you're trying new things and being adventuresome.
#4Daughter teaches me consistency and being comfortable with who I am because it's what it is.
It's okay, and if someone isn't okay with it (who I am), that's okay, too. She holds fast to her convictions but is willing (after some wailing and gnashing of teeth) to be corrected, too. And I kind of like the teeth gnashing bit. It keeps her human. I relate to human.
From #1Son, I learn how to deal with idiots in a way that doesn't make them feel like idiots. I learn to find humor in the little things and that it's okay if I'm the only one who notices. And from him, I learn that hard work and determination can get you anything—even when it seems impossible to everyone else around you.
#5Daughter teaches me to learn to do and try new things at my own pace and not to be bullied into someone else's expectations. She throws others' opinions to the wind and plows through on her own path and proves them all wrong. Daily.
From #6Daughter, I learn that it's okay just to live and enjoy life on my own terms without apology. I learn how to brush aside the unjust expectations and unkind words of those who want for me what I don't want for myself… not yet.
#2Son teaches me the beauty of loyalty, kindness, humor, and acceptance.
I learn joy in the adventure. And that I really don't want to jump off giant boulders or climb deep into old mines for "fun."
From #7Daughter, I learn the beauty of kindness that includes the unwanted and learns that those unwanted souls aren't just people Jesus loves, but interesting people you might want to get to know. And I learn that kindness doesn't mean one has to allow oneself to be squashed by another, either. Kindness with boundaries… because is it kind to allow someone to sin against you?
Guess what? This relates to one of my books, too.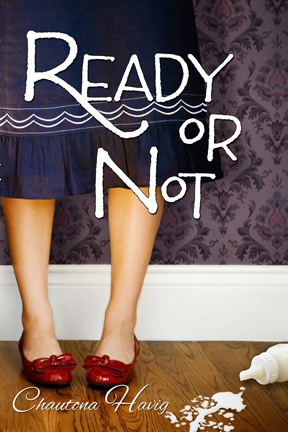 Shocker, right? No, really. One of my characters learns a boatload of lessons from her kids before most people even have kids.
Aggie, of course.
While I learned a lot from Aggie and her little circle of Titus 2 women, Aggie learned a lot from her kids. She learned that sometimes you roll with punches and other times you fight back. Loyalty, curiosity… the list goes on. And as the author, the cool thing for me was that I got to learn from her as she learned from the kids.
Win/Win.
Grace under pressure—she'll get there Someday. While she may not exude that beautiful character quality, one does characterize her well—total reliance on the Lord.
I'm still learning that one from her, too.