Christmas 1982.  The Esplanade—Oxnard, California. The store sold nothing but mugs, and I read every one of them. I bought one for a friend that showed a hippo, a flying bird, and two sheep.  Cracked up all the way home on that one (hippo, birdie, two ewes).
But then there was this other one.  I debated for hours.  Literally.  I came back to the store at least half a dozen times before I plunked down the last of my Christmas shopping money and watched the gal wrap up the mug.
Aunt Marilyn would love it… or she'd kill me.
The delight on her face when I handed her a wrapped box—nerve-wracking. Would she switch to embarrassment?  Hurt?  Anger?  Would my dad kill me for being disrespectful?
She opened it… laughed.  Gave me a hug and filled it with coffee right then. Okay, she washed it first. Let's not get too crazy with the facts.  But still, she did.
What did it say?
"Ewes not fat. Ewes just fluffy." 
Apparently, sheep puns were the in thing in 1982.  Probably from all that partying. (I sure hope that's how that song I've never heard but have heard people talk about for like three decades goes).
Aunt Marilyn loved that saying. She'd seen it on a sweatshirt in a catalog when I was at her house one day and had laughed and laughed.  That laughter is why I took a chance on offending her.
Back then, I couldn't imagine that thirty years later, I'd be sitting in a Denny's booth writing out the story for people to read… and carrying an extra ten to fifteen pounds for every child I'd ever had. I often point to a roll here or there and name it.  "That's Jenna, that thigh is totally Challice, this chunk is Ethan…"
I also don't play games. The truth is: I'm fat.  I want to say, "And I'm okay with that," but that's not quite true.  It's more that I'm okay with saying I'm fat rather than trying to sugar coat it by saying I'm "carrying a few extra pounds" or "I'm fluffy."
As a writer, I sometimes write deliberately skinny or overweight people. Usually, though, I just write people and let the reader decide how "fluffy" they are or aren't.
But readers often say they like having characters on the larger side. So, when I saw a new book by Robin Helm—one in which Elizabeth Bennet is a little on the "more to love" side–I had to read it.
So, I asked her if I could order one. She sen a copy of More to Love to me as a gift.  And then when the tour opened up with Celebrate Lit, well… the least I could do is sign up!  So, I did!…
And in it… Jane Bennet helps Elizabeth with her "fluffy" issues.
Note: Links may be affiliate links that provide me with a small commission at no extra expense to you. Additionally, I was given this book and volunteered to review it.
What Is This Fabulous Fitness Program for Perfect Curves?
In her usual creative style, Robin Helm has conceived a Lizzy Bennet who is self-conscious about her weight. We can thank our beloved Darcy for that one, but it does make for an interesting character shift.
We're used to seeing Elizabeth as strong-minded, confident, and perhaps "obstinate and headstrong?"
And yes, she most certainly is, but there's more to her, too.
I'll be honest.  The insecurity she displays about her weight and girth didn't seem to fit her at first.  Of all the Bennet girls, only Mary seems less inclined to be influenced by someone's opinion of her.  After all, in Austen's version, she always seems more amused than insulted by Darcy's "not handsome enough to tempt me" statement.
However, the more I thought about it, and the further into the story I went, the more plausible it became.  After all, the most practical woman can become ridiculously self-conscious of her weight.
Once that idea planted itself in my mind, other issues I had with her character disappeared. It all made sense.
I think with this book, Ms. Helm makes two very important points.  First, body image issues aren't just a twentieth or twenty-first-century issue. Women, in general, care about their appearance, and while ideal size preferences vary by culture, being found wanting is generally disappointing.
Sure, Jane Bennet helps her sister shed a few pounds, but hers was not the "fabulous fitness program for perfect curves."
That, Ms. Helm teaches us, is love.
Seriously, I'm glad I requested a review copy for that little bit alone.
Recommended for lovers of Regency and other historical fiction, Austen lovers, and especially of the #TeamLizzzyandDarcy fan club. Purists may take issue with a few small departures from the original, but aside from that, the only other expected objections will be a few small things some may consider loose ends. I see why these were let go and didn't object myself. As with most Regency fiction, the protestations of love and affection were… profuse.  I did realize, however, why this may have been a genuine thing back then.
The opportunity for physical affection came at too great a price. In its place: words… lots of sappy words. 😉
More to Love is on tour with Celebrate Lit
About the Book
Book: More to Love
Author: Robin Helm
Genre: Christian Historical Sweet Romance
Release Date: February 12, 2019
"She is tolerable, I suppose, but there is rather too much of her to tempt me."
Overhearing Mr. Darcy's rude dismissal of her shocks and mortifies Elizabeth Bennet to the core. She is living her worst fear, and it galvanizes her into action. Soon, the gentleman cannot keep his eyes from her, but can she forgive his thoughtless judgment of her appearance and character? Especially since he faces a worthy competitor for her attention?
Who will win the lady's hand, along with the right to love her through thick or thin?
About the Author
Robin Helm's books reflect her love of music, as well as her fascination with the paranormal and science fiction. Previously published works include The Guardian Trilogy: Guardian, SoulFire, and Legacy (Christian paranormal romance); the Yours by Design series: Accidentally Yours, Sincerely Yours, and Forever Yours ( ChristianTime Swap romance), and Understanding Elizabeth (Christian Regency romance).
She contributed to A Very Austen Christmas: Austen Anthologies, Book 1, an anthology featuring like-minded authors, in 2017, and A Very Austen Valentine: Austen Anthologies, Book 2, in 2018. New releases for 2019 include More to Love, a stand-alone Christian historical sweet romance dealing with body image; Lawfully Innocent, a Christian historical U.S. Marshal romance book in the Lawkeepers series; Maestro, a Christian historical sweet romance featuring a brilliant musician and his student; and A Very Austen Romance: Austen Anthologies, Book 3.
Robin lives in sunny South Carolina where she teaches piano and adores her one husband, two married daughters, and three grandchildren.
More from Robin
Have you ever been judged on the basis of your appearance – what you weigh, how you dress, how you wear your hair or do your makeup? As a professional dieter, I have been on all of them. I lose, and I gain it back. I know the lengths a woman will go to after she overhears remarks about how she looks, so I relate to Elizabeth in More to Love in a way that's a bit beyond my comfort zone.
Another aspect of this book which is personal is that I chose to base a supporting character on a wonderful, Christian lady at my church (with her permission). Mrs. Donna Bailey has been a constant encouragement to me in regards to my writing. She often gives me beautiful sugar cookies she painstakingly decorates with holiday themes. Mrs. Bailey is the housekeeper and dessert cook at Longbourn, and she helps Elizabeth through thick and thin, so to speak.
Blog Stops
Just the Write Escape, May 13
Genesis 5020, May 14
Through the Fire Blogs, May 14
Carla Loves To Read, May 15
Blossoms and Blessings, May 15
Stephanie's Life of Determination, May 16
Truth and Grace Homeschool Academy, May 16
Just Your Average reviews, May 17
Hallie Reads, May 17
Abba's Prayer Warrior Princess, May 18
D'S QUILTS & BOOKS, May 19
Locks, Hooks and Books, May 19
Pause for Tales, May 20
Debbie's Dusty Deliberations, May 20
A Baker's Perspective, May 21
Maureen's Musings, May 21
My Devotional Thoughts, May 22
Remembrancy, May 22
Happily Managing a Household of Boys, May 23
Texas Book-aholic, May 23
janicesbookreviews, May 24
Inklings and notions, May 25
A Reader's Brain, May 26
Giveaway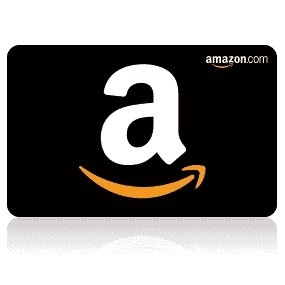 To celebrate her tour, Robin is giving away
Grand Prize: a $25 Amazon gift card
1st Place: An autographed paperback of A Very Austen Valentine: Austen Anthologies, Book 2
2nd Place: An autographed paperback of More to Love
3rd Place: A set of three eBooks – Reader's Choice of any three of my books!!
Be sure to comment on the blog stops for nine extra entries into the giveaway! Click the link below to enter. https://promosimple.com/ps/e270/more-to-love-celebration-tour-giveaway