The memory blurs, but I recall a cedar shake facade… Spanish tile roofing, two stories—a ranch. The great archways that completely surround the outside of a desert "hacienda," the Oklahoma farmhouse—and the great generator that fired up now and then for a rare use of my curling iron. Each one a beautiful place in my heart.
Home. It looked different in every city, every state. From the little bungalow in Ventura, California, to the house at the end of Dusty Mile Road in Landers, to the Craftsman-styled facade of the house on Harmony Street in Noel, Missouri. Cinder block? Check. Stucco. Check. Wood siding? Asbestos? I'm pretty sure we had it all. Even the aluminum, of a small travel trailer rocking in the blasting wind of the Mojave Desert.
Links in this post may be affiliate links that provide a small commission at no extra expense to you.
The prompt for this week was "The Most Beautiful Place I've Seen."
Well, it's hard to describe, because it's a little place I call "Home." And ours has been in a lot of places. From Oklahoma (where I was born) to Arizona, California, Missouri, Texas, and crisscrossing over the states a time or two, I've lived in a lot of houses that we called home—once for as little as two weeks.
But home is beautiful to me—the most beautiful place on earth, if you want the truth. Home is where everyone knows the traditions and why. Home is where I can lean back, sigh, and say, "Aaah—goo—aaah—gooo…" And my parents get it.
Home is where I can sing, "I don't know why I slug you, but I doooo…" and get a giggle. And likely a serenade from a man who would never slug anyone for any reason. He'll just write a parody singing about it.
Home is where close to holidays, someone asks, "When's Hungarian Coffee Cake night?" It's where if you make Mom a cup of coffee and take it to her, she always asks (and knows if you're lying) if you stirred it to the left.
But it's not just traditions or memories.
Home is speaking in "Movie-ese" and playing Scrabble. It's winning with the word "spleaters" because your daughter is too chicken to challenge it. Yeah, my mom has a killer poker face. Spleaters. Still can't believe I let her get away with that. She was LAUGHING and I still let it go.
More than all that, home is where Mom and Dad support something you adamantly oppose—and you walk away still "good" with each other. It's where you wake up in the wee hours of the morning to use the bathroom and hear your father practicing his guitar. Maybe you have a theory about what a Bible verse means and Dad hops up to check out the Greek to see if you might be right.
For the curious, I wasn't. Oh, I wanted to be.
Home is where you can spend hours playing the, "Remember when?" game.
Remember when the roof fell in on Dad when he was taking a bath in the bathtub?
What about the time he tried to coax Lady to jump over the aqueduct and she rammed head-first into the side instead?
Remember when Grandma heard Dad playing "Little Drummer Boy," asked Dad the name, and then said, "I really like that song. Know what other one I like? That 'Rah-pahm-pah-pahm-pahm' song."
Rocks heated up in 55-gallon drums and tucked into my outdoor bed at night to keep me warm? Yeah, I remember that, too. I remember also the nights I was SURE that trailer would rock so hard that it would land on me.
Remember when Schwinn shot himself in the leg while hunting?
How about the time I scared Uncle Gene's bull from a hundred feet away? He had to chase that thing back into the barn with the tractor.
Who could forget the gorgeous model ships Bear used to make? Just dip those sails in sugar water and wrap them around a beer bottle so they'd look like they had wind blowing in them.
The hot tub at Uncle Lon's? Aunt Marilyn cutting each See's chocolate in half so no one would take a bite and throw the other half away?
Oh, remember when Vyonie got in a fight on the bus because one of the girls made fun of how I talked?
Ripe tomatoes from the garden. Lima beans at the Estes Ranch. Earl getting into the chicken coop. Boozer chasing them all in Mojave.
Christmas, birthdays, family gatherings, nightly dinners. Beans, cornbread, and fried okra every Monday for Monday night football.
Yes, home is where we love and are loved.
It's where we make mistakes and are chastised, rebuked, and forgiven. Here we forebear and just bear sometimes—bear those burdens. It's singing in the shower and laughing until your stomach and sides ache. It's crying when a child or sibling dies—crying when another one leaves home. Rejoicing when we see each other again.
Home is where the Lord binds people together in a special way—no matter where it is. And if that's not the most beautiful place on earth, I don't know what is.
People ask me about that sometimes, you know.
Why is there such an emphasis on home and family in your books?
All that up there? The memories of a lifetime with home and family? That's why. We weren't perfect. We never pretended to be. My parents wouldn't fit many peoples' idea of godly examples. But they were the godliest people I knew. I just didn't know it as a child.
Well, I write about it because this verse in the Psalms has deeply affected me since the first time I read it.
God settles the solitary in a home; he leads out the prisoners to prosperity, but the rebellious dwell in a parched land. (Ps. 68:6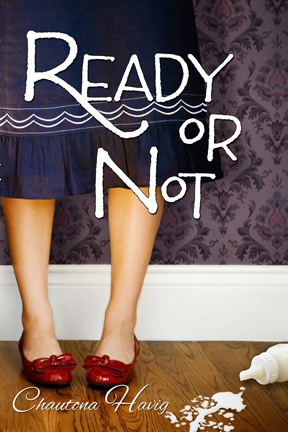 There's something achingly beautiful about seeing the Lord not just taking notice of and caring about the solitary, the widows, the orphans but placing them with others to become a part of that unit… Beautiful. The church is a perfect picture of "orphans" and the lonely being adopted into one amazing family. What a home! Heaven!
So, I show it in my books. I really can't help it.
Yes, Aggie spends an amazing amount of time and money creating a home for those children–orphans, no less. She works at not only separating them from a difficult family and creating a home-like atmosphere, she creates new connections with her family.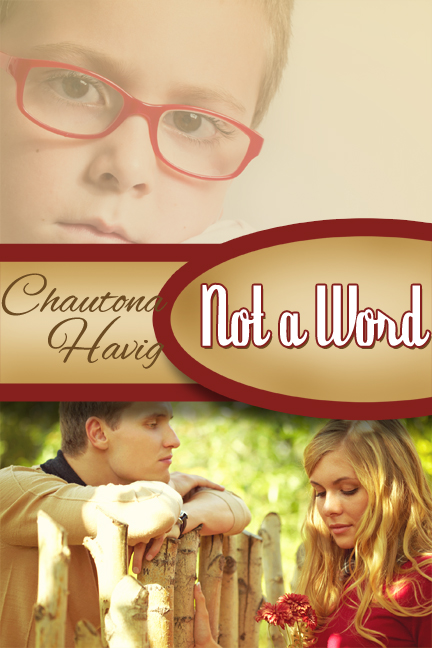 Mac, on the other hand, stayed in a small duplex–a cheap, battered, old place that many people would have considered starter or transition housing. Instead, he lived there is entire life. But that little five-room duplex was home. Why? Because an aunt created a home for him there. She taught him how to love, how to be a good father, just by showing the kind of sacrificial love that good fathers do. She couldn't teach him how to be a man, but she could teach him how to be a human And it was enough. He learned how to be home for those he loved. It wasn't a place or even a bunch of people. It was an attitude.
Kari from Past Forward did the same thing by creating a physical place as a refuge. Willow had that deep, loving, abiding joy of family with only one person in her life–one person and the Lord.
What they all had in common? A respect and love for the feeling, the concept of home and family. And I did that because, despite all my faults and failings, I do know how beautiful and lovely home and family are. Home–it really is the most beautiful place I've ever seen