So, a couple of years ago, I heard about commonplace books again (something I vaguely remember being mentioned in my childhood–for reasons, I can't remember). So, I decided I wanted to do this. But how?
Ronald Reagan's file boxes of index cards so tempted me. I mean, wow. How cool is that?
I considered just a regular journal where I use an index like a bullet journal and put each one right after the next until I fill it. Seemed confusing and hard to find. But maybe that didn't matter.
The idea of a Scrivener document where I could organize by topic seemed smart. I could add them to individual journals once I had enough in that topic or whatever. I liked this, too, but would I ever have enough to fill a book? How do I organize them? Would a book quote about family go in "book quotes" or in "family"? Or both?
Sigh.
Then my daughter brought me a small gift from a trip to Seattle. Isn't it pretty?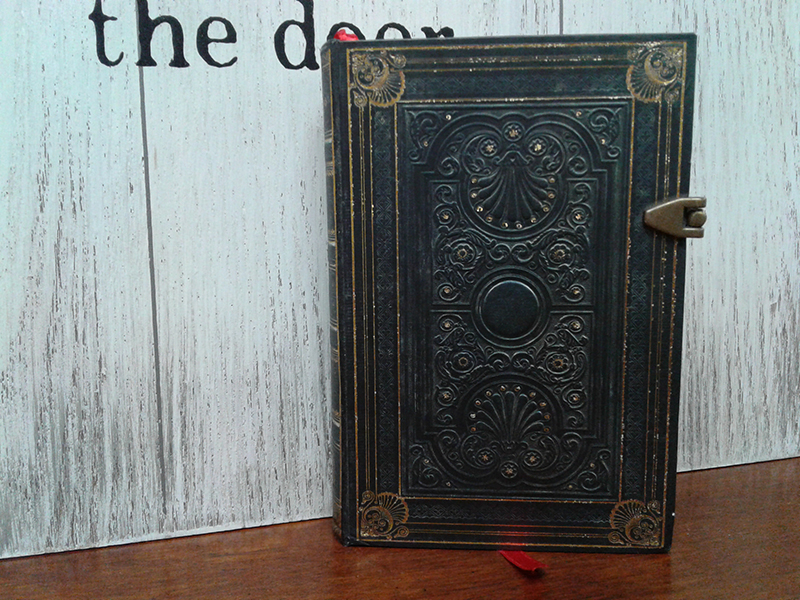 You can get them at Amazon.com, although this particular one is obscenely expensive. Must be "out of print." Still, I really liked THIS one a lot. I might get it for when the one above is full.
Now, one may ask, "What is a commonplace book, and why would I want one?"
That's a good question. Google defines it well, I think:
"a book into which notable extracts from other works are copied for personal use."
Many notable people through history have been avid keepers of commonplace books. It won't surprise you that George Washington, Benjamin Franklin, Ralph Waldo Emerson (who learned to do it at Harvard), and Jane Austen all kept commonplace books. It used to be "the thing" to do. Some are quite beautiful. Check out Lewis Carroll's (Charles Dodgson) if you want to see some cool stuff.
Even General Patton kept one!
You want one, because how many times have you read a quote "somewhere" that you later couldn't recall correctly? I always get Michener's "I love writing…" wrong. But with my commonplace book, I now have it down where I can find it and never forget it again
I love writing. I love the swirl and swing of words as they tangle with human emotions.
Case in point: I originally wrote, "I love words…" before finding it in my commonplace book. 🙂
So what's with this quote challenge?
Well, I was replying to comments the other day, and Lila Diller said she'd challenged me. I dashed over to her website to see what was what and learned all about it. It dawned on me that this challenge would be a PERFECT way to inspire me to be more diligent with my commonplace book and might just interest you!
I'm supposed to do three posts with a quote in each. However, I just got out of the hospital after surgery, and some people have signed up to get my blog posts in their inbox, so that means they'd get three of those in a row! So… I'm modifying a bit. Just a heads up there. Meanwhile, this is what this post should look like.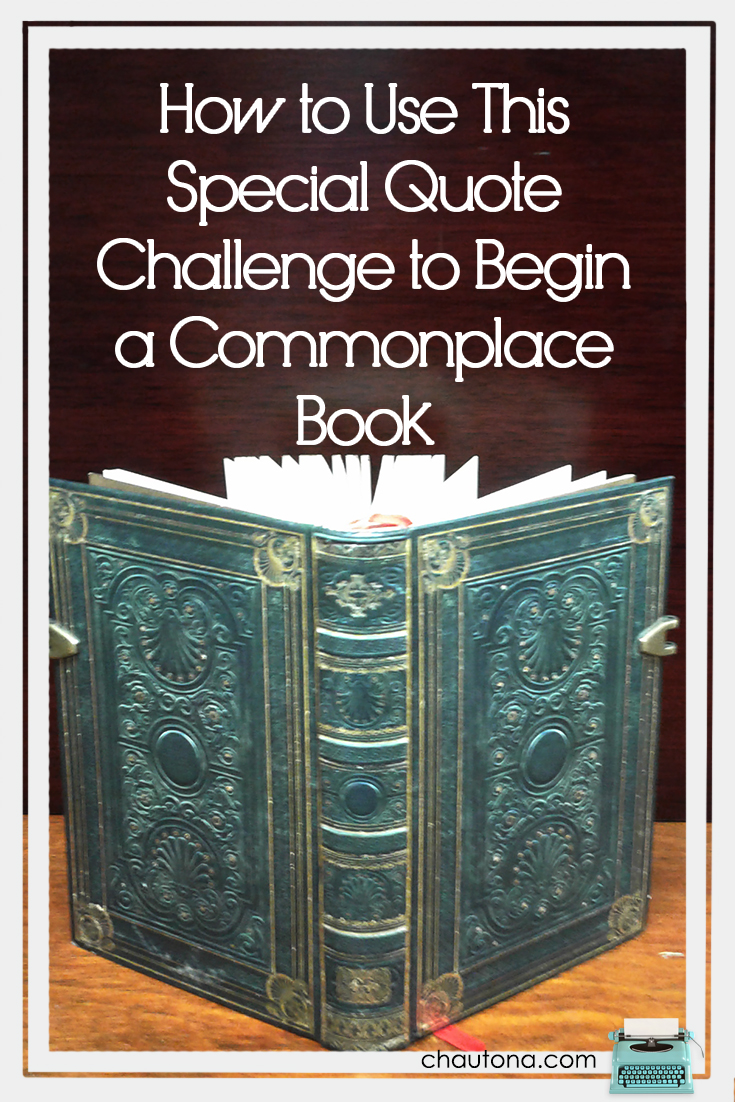 Note: links in this post may be affiliate links that provide me with a small commission–costs you nothing extra. I promise.
How to Use This Special Quote Challenge to Begin a Commonplace Book
I've been nominated for the 3-Day Quote Challenge!
I want to thank Lila Diller at https://www.liladiller.com/blog/ for nominating me for the 3-Day Quote Challenge. Lila is an online encourager who is always there to support you at the very moment you need it. It kind of makes sense when you consider her "mission" as a blogger is to encourage Christian wives to create romance in their marriage. This is something I should probably do someday. I'm not exactly a romantical type.
And here are my three quotes (with pictures from my commonplace book to "inspire" you to begin your own. See, I decided that I wanted my book to be "pretty" because I knew I'd want to read it more if it was. I'm silly like that.
No act of kindness, no matter how small, is ever wasted. Aesop

Honesty is the first chapter in the book of wisdom. Thomas Jefferson
The most difficult thing is the decision to act, the rest is merely tenacity. The fears are paper tigers. You can do anything you decide to do. You can act to change and control your life; and the procedure, the process is its own reward. Amelia Earhart
Creating your own book is relatively simple. Three easy steps.
Choose a notebook or digital filing system. If you're anything like me, you have a giant shelf full of journals to choose from. Pick one. Any one.

That third shelf with the clock on the right? Those are ALL empty journals. Every. Last. One.

If you are not like me and don't have one, You can find a list of recommendations in THIS POST.

Find a pen. Keep it with the journal.
Live life. Write down when people say things you want to remember. Write down when you read things you want to remember.
One really important thing to remember is:
Don't overcomplicate this. You don't have to "journal" about your thoughts on the quote unless you just want to. You don't have to choose lofty ideas. A fun play on words that'll make you smile later, a silly thing your grandchild said that you know you'll get wrong in 20 years. Whatever. Just write it down and move on.
If you want to make it pretty, go for it. If that stresses you, DON'T. Again, this is all about serving you. You can focus on Scripture only. On business advice. On parenting advice. Whatever. Or, you can just do like I do and write anything that comes to mind or you read somewhere. No rhyme or reason.
Look, I wish I'd done this back when I first heard of it as a kid. I probably wouldn't have all those journals still, but I bet I would have had some. And that would be awesome. In fact, I just thought of a new page I want to start. "Ruth-emisms." The silly sayings my grandma used to say like, "I'm plum ducky, quack quack."
THE RULES OF THIS CHALLENGE:
Thank the person who nominated you, and provide a link to their blog. (I did that above)
For 3 days, provide a quote each day and why you like or chose that quote (remember, I cheated).
Nominate one or more bloggers each of the three days for the Challenge and then send them a comment letting them know they have been nominated.
So, without further ado, I nominate the following:
(I chose people I thought would enjoy this. If you don't, ignore the nomination. I will not be offended.)
April Hayman at aprilhayman.com She loves all things pens, stationery, and literary. Feels like it's right up her alley.
Challice Neipp at SodbusterLiving.com Because she enjoys lettering and reading, so I thought, why not?
And YOU! Okay, maybe it's cheating, but hey. Why not? Grab an inexpensive little notebook–even like these little ones from Amazon that I keep handy for things I want to remember–kind of like a brain dump.
To learn more about Commonplace Books, here are a few articles I really enjoyed.
Curious… do any of you already do this or am I just weirder than I knew?