Today, between 8:00 a.m. and 4:00 p.m. (so, maybe 8 p.m. if past history proves true), in expected temperatures of only 106 degrees (thank goodness it wasn't last week's 113!), our electric company is shutting off our power to do "repairs." Because they couldn't have done these, oh, three months ago when it wasn't so hot, or wait another two months for it to be only 98…ish.
No, as usual, they think it's smart to shut off power to an entire area of town populated by young families with babies and the elderly. Like my mom. And because of the lovely hours they've chosen (there's no sarcasm in this post, can you tell? Ahem), getting a hotel room was tricky. See, the worst of those hours… during that 3-hour window when hotels don't accept new guests.
Guess who had to rent a hotel room for two nights just so we could have a comfortable place for our family for eight…ish hours? Possibly twelve. Because the electrical geniuses who run our power company thought this was a good idea. Yay. Them.
So, at seven-thirty last night, I checked myself into this room (that doesn't have the couch promised, mind you), and was grateful that I had a nice, thick book to read. Sure, I wanted to write, but first… escape.
What was I not thinking?
The book? A nice, fluffy little tome about human trafficking and abuse—horrible, horrible abuse. The title? Something I Am Not. And you know what? It fits the book just as much as the character of Billy. Because this isn't just a YA book about tough topics. It's so much more.
Note: links may be affiliate links that provide me with a small commission at no extra expense to you. Additionally, I received a free copy of the book and chose to review it here.
Beware: This Book Has the Power to Crush Your Heart
I loved the character of Billy from the first page. This poor, flawed man-boy resisted every attempt to make him become what he did not want to become. He was every abused and broken person you've ever known, and yet he was himself, too. Uniquely him.
And despite wanting to devour every word of his story, I skimmed large sections of Something I Am Not.
It wasn't the writing. Despite wanting to say there were more words than necessary to tell the story, I disagree with myself. Looking back now that I'm done, I realize my resistance to "all the words." It's what they conveyed.
With gentle delicacy that juxtaposes brutal abuse and boxing, of all things, Something I Am Not unfolds the story in such a way that you never doubt the horrors this boy goes through. And as much as you know them, you never see them. Cher Gatto keeps most of that off the page but never out of the forefront of your mind. It's brilliant, beautiful writing.
And I hate it.
Not only that, but I should. The author wants me to. That's the point of this book—to take your heart, pummel it until it's left battered and bleeding on the mat, and then ask one question. "What are you going to do about it?"
Books like Something I Am Not? These are why I love Christian fiction. This is the point of fiction for me. They help me see what I know is there but can sanitize, gloss over, ignore. Books like this won't allow that.
And this book is a perfect example of exemplary word choice. Not once… not once did the words feel sanitized or out of place. And yet, not a single "foul" word in the bunch. Instead, skillful use of words created a story that shows that foulness without resorting to lazy writing with "just" swearing to do the hard work.
And seriously, that is the only reason this book is getting five stars.
See, I liked the book. I think it's an important book—a necessary book. But I didn't love it. And that's what it usually takes for me to punch it up to five. But what I did love was how this author took vile, nasty, horrible people and showed them for all their ugliness, and I didn't once think, "well that got sanitized for CF."
Don't get me wrong. I am grateful. I don't want that sort of language in my fiction—Christian or secular. But for someone to do that so well… I think she's earned that extra star. I'm grateful that I received a free review copy. Here's my review. I hated that I needed to read it. I liked the story it told. I loved how she told it.
Recommended for people who can take the hard stuff or skim when it gets too difficult. Not recommended for the sensitive who are truly crushed by how vile humanity can be. Also not recommended for those who like to pretend the world is a shiny happy place. Can't destroy the delusions, can we?
About the Book
Book: Something I Am Not
Author: Cher Gatto
Genre: YA Fiction
Release Date: January 25, 2019
A father who never loved him…
A woman who stole his worth…
And a brother he couldn't protect.
Where does someone run in the face of his deepest shame?
Billy McQueen works hard to keep his life together … and concealed. At seventeen, he dreams of an escape from the barroom, his father's manipulation, and the advances of his father's girlfriend. However, on his eighteenth birthday, Billy is introduced to a younger brother he never knew he had. An eight-year-old who is barely capable of navigating the corrupt world of his father's boxing club.
Now, in order to secure his freedom, Billy must fight for it. But to save his little brother who is next in line for the slave trade … he must die for it.
SOMETHING I AM NOT, formerly titled Billy, won the ACFW Genesis Award for the Contemporary category. It was published by Lighthouse Publishers of the Carolinas.
About the Author
Cher Gatto is a native to NJ and lives with her husband (pastor) and five teenagers. Their family spent 10 years in Mexico developing a horse ranch for kids (see more about the ranch below) and founded an addictions ministry (R-HUB) back in the states. Cher has a Master's in Psychology and serves as president of the ACFW NY/NJ chapter. Cher's debut novel won the Genesis Award in 2016 and the Christian Indie Award for Best YA in 2020. Her new novel, Regent, is scheduled to release this fall, and she has begun a sequel to Something I Am Not.
More from Cher
I never meant to be a writer. It's something that happened to me when I wasn't looking. Our family (my husband and I and our five children) lived in Mexico developing a horse ranch for kids, at-risk youth, and broken families in impoverished villages surrounding the ranch. Our co-workers ran a women's shelter in the city, and we used the horses to love on the girls there. I say "women's" shelter, but most were children (13, 14, 15 years old) trying to raise babies of their own. Many of the babies a result of abuse, rape, or incest. Some had been drawn out of trafficking. Their stories, tragic and incomprehensible.
About a year after we got on the field, the shelter closed down for a dangerous breach in security. All the girls were sent back to where they came from. We could do nothing. Nothing at all, but watch them go. A few months later, I saw one of the girls at church escorted by her "father." When our eyes met, the vacancy in hers shattered my heart. I will never forget it. And one day, while I was cleaning a horse corral, I had Billy's story. Not the whole thing, but a piece of it.
I hid myself away whenever I could for months and wrote furiously. I had no idea how the story would unfold, or even what themes would develop. But three hundred and fifty pages later, I was done. I guess it was all in there, needing to come out. I thought I was writing a fiction novel, but Billy's journey gave me the key to process and heal from things I saw around me but couldn't change. Things that broke my heart.
I needed a different ending—a redemption.
Billy's story became an allegory on life. He lives under the wrong "father," as an orphan, believing the fear and shame that those lies wield. But in finding the right Father, he finds where he truly belongs. Billy's story is about coming home. It's his story, and it's ours.
Something I Am Not was published by Lighthouse Publishers of the Carolinas. It won the 2016 Genesis Award for the contemporary category and 2020 Christian Indie Award for best Young Adult fiction.
Blog Stops
By The Book, July 4 (Author Interview)
Debbie's Dusty Deliberations, July 5
Book of Ruth Ann, July 6
Artistic Nobody, July 7 (Author Interview)
Texas Book-aholic, July 8
Wishful Endings, July 9 (Author Interview)
Rebecca Tews, July 9
Inklings and notions, July 10
For Him and My Family, July 11
For the Love of Literature, July 12 (Author Interview)
deb's Book Review, July 13
Truth and Grace Homeschool Academy, July 14
Library Lady's Kid Lit, July 15 (Author Interview)
Adventures of a Travelers Wife, July 16
Just the Write Escape, July 17
Giveaway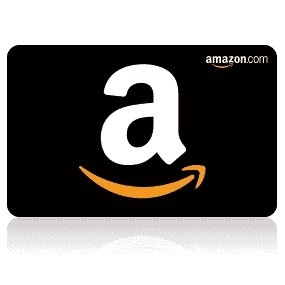 To celebrate her tour, Cher is giving away the grand prize of a $25 Amazon gift card!!
Be sure to comment on the blog stops for nine extra entries into the giveaway! Click the link below to enter.
https://promosimple.com/ps/fd98/something-i-am-not-celebration-tour-giveaway