(note: links in this post may be affiliate links, and I may receive a commission at no cost to you)
When I was fifteen, we moved out to the middle of the Mojave desert (in Mojave, California, no less) and lived there in an eighteen foot travel trailer–no electricity or running water. I was in high school. In the eighties. You can imagine my chagrin. We had little to do out there but swelter in the heat, freeze in the cold, and try not to get blown away as the trailer rocked in the harsh desert winds. But I could read. My mother and I read hours every day–there was nothing else to do! Well, I hand sewed much of my clothing as well. And at that time, my Aunt Marilyn gave us hundreds of books. There were Harlequin Romances that did little to interest me (I read them–I think. I know I didn't like them) and Barbara Cartland Regency novels that were fascinating in their descriptions of the British aristocracy but with characters that I found insipid and annoying. Then there were dozens of random books that seemed to have no rhyme or reason to them. I remember Freckles by Gene Stratton-Porter being one of them. I really liked that book. But one book both annoyed and stuck with me–The Legend of Susan Dane by Ruth Comfort Mitchell. It hadn't been that long since I'd had California State History in school–and loved it!
The story was beautiful–really it was. But the main female character… wait. Short aside. As I was typing this up, my brain blipped and I couldn't remember the name of the main character. Of the book. The Legend of Susan Dane. Yeah. Genius, I am. Anyway, back to the inspiration. Yeah. Oh, right. The main character, Susan Dane, *snickers at self again* was an annoying character. I mean, the back of the book synopsis says, "Incredibly beautiful and incredibly innocent, Susan Dane…" Yeah. That pretty much sums up her character. We hear about her stunning beauty and absurd naivete so much that it made me want to write about a girl with smallpox scars–one who made everyone fall in love with her due to her witty comebacks and insights into human nature. Pathetic, I know… but it's true. *note: the cover of this book is a perfect illustration of one of my pet peeves–inaccurate book covers. The girl in the story has such pale skin that the hero sees her and calls her nieve–snow. Um, that picture is NOT of a woman with snow-like skin. She looks like a Spanish señorita! Waterfall learned of my obsessive cover issues during the publication process, but they were very gracious and worked with me to get the book cover both lovely AND historically accurate.
Add to that my father's influence, and I had a story in the making. See, my father is very old school. He's not politically correct–he's not diverse or multicultural. He is however, very black and white. If he goes to Germany, China, or Mexico. He expects to learn enough German, Chinese, and Spanish to be able to converse. He does not expect them to learn his language. Conversely, if those Germans, Chinese, and/or Mexicans arrive in the US, he expects them to learn English. Easy as that. He highly respects immigrants who come here and meld into our society.
And there was the inspiration.
As one of my kids went through California state history, I couldn't help but draw interesting parallels. What if a Californio–an elderly man–refused to learn the language of the Americanos. What if he said, as my father did, "If I go to your country, I will learn your language, but if you come to mine, you must speak mine"?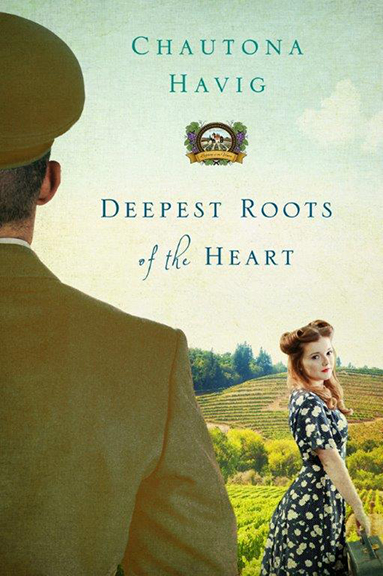 Combining that era that I so loved from The Legend of Susan Dane with my father's influence, I began writing the story of a young woman in the Napa valley region. As I wrote, I imagined a series of ten books where each one focused on a decade of California history yet from the perspective of those living it at that time (no history lessons disguised as fiction, you know?). I even had an ending I loved. But there was a problem. That ending wasn't "happy." It was full of hope and promise, but it was also a little bittersweet. And I am no Nicolas Sparks. I needed a different kind of inspiration.
And then it hit me. Instead of intertwining the back story into the first novel (I called it Encantado until this year–now it is Crushed Dreams), I could write a prequel/sequel–a book that gave the "happy ending" I wanted while preserving the "right" ending for the series. And at the same time, I could tell how the story began–how they came to Napa in the first place. That book I called Casa de Sueños. And that book is the one Waterfall Press chose to publish.
I always knew I'd have to change the title. Most people won't pick up a book with a foreign title. But the titles I came up with were better as series titles–Legacy of the Vines, for instance. The then acquiring editor at Waterfall, Tammy Faxel, actually named this book. She came up with Deepest Roots of the Heart, and though it took a while, the title is actually growing on me. I could have kept trying to find something that I loved the moment I heard it, but I didn't want to hold them up. So I went with Tammy's suggestion. And now, I think I'm glad I did. Thank you, Tammy!