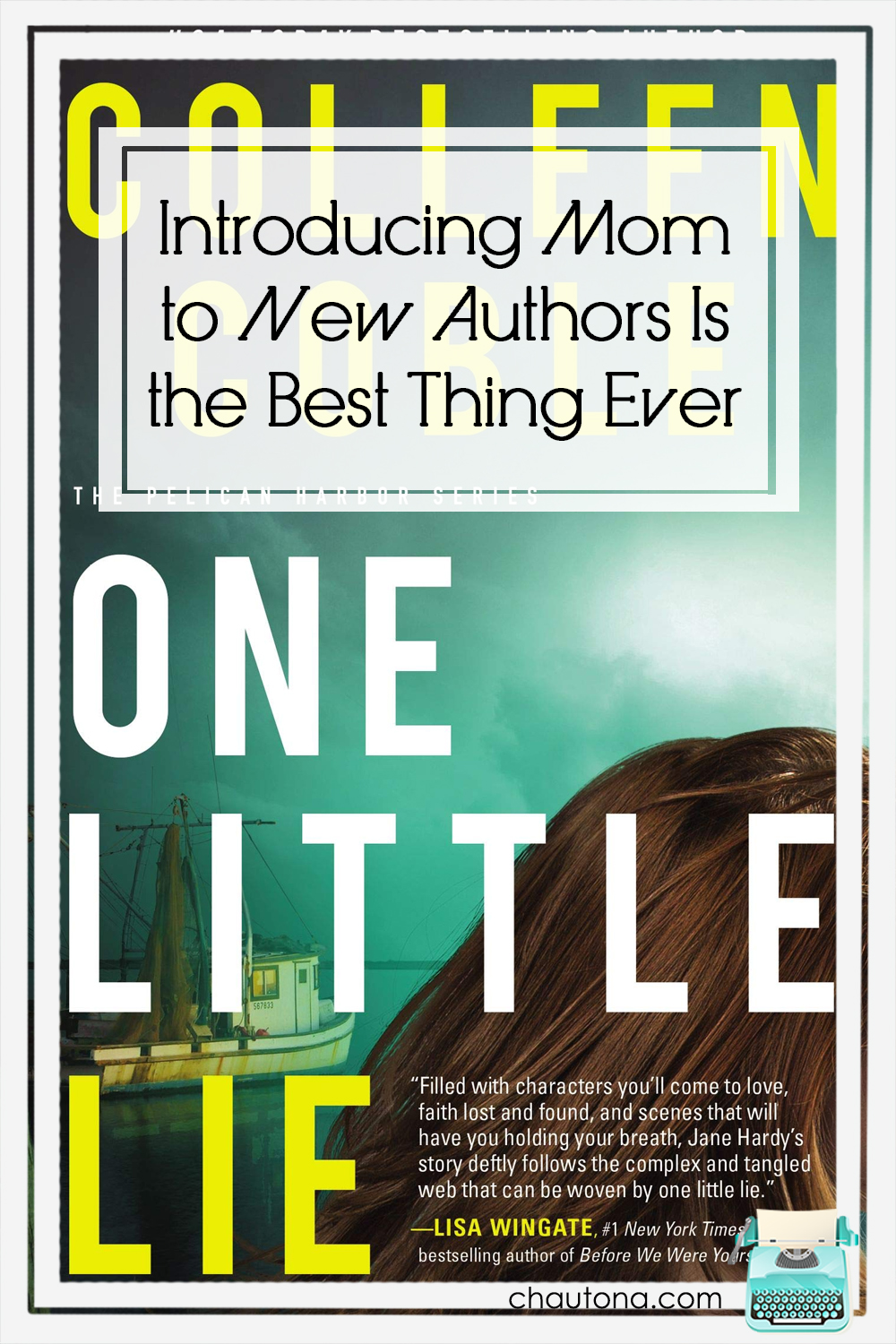 Mom moved in with us the day before Thanksgiving. Thanksgiving afternoon, I brought the first stack of books to her room. Outside of my books, she hasn't read much if any Christian fiction before now.
Fun fact, one day we were talking about repetitive words or phrases in books and she said, "There was one of yours that you kept using some word or phrase over and over until I wanted to throw the book!"
Gotta love Mom. If you don't want the truth, don't ask or talk to her. Ahem.
Anyway, Mom's read a lot–from historical authors like J'Nell Ciesielski Joanne Bischof, and Roseanna M. White to Michelle Griep. She's read a few mysteries, including Audrey Stallsmith. A few women's fiction… She often has some interesting comments to make about this one or that. She lets me know what she likes, what she doesn't.
I gave her a book by one of my favorite authors a few weeks ago, and the other day she finally got to it (you know, after the dozen or two other books in front of it). She handed it back with the first unsolicited praise I've heard from her. "This one's good–really good. I liked it."
That book? One Little Lie by Colleen Coble, and last night I read it.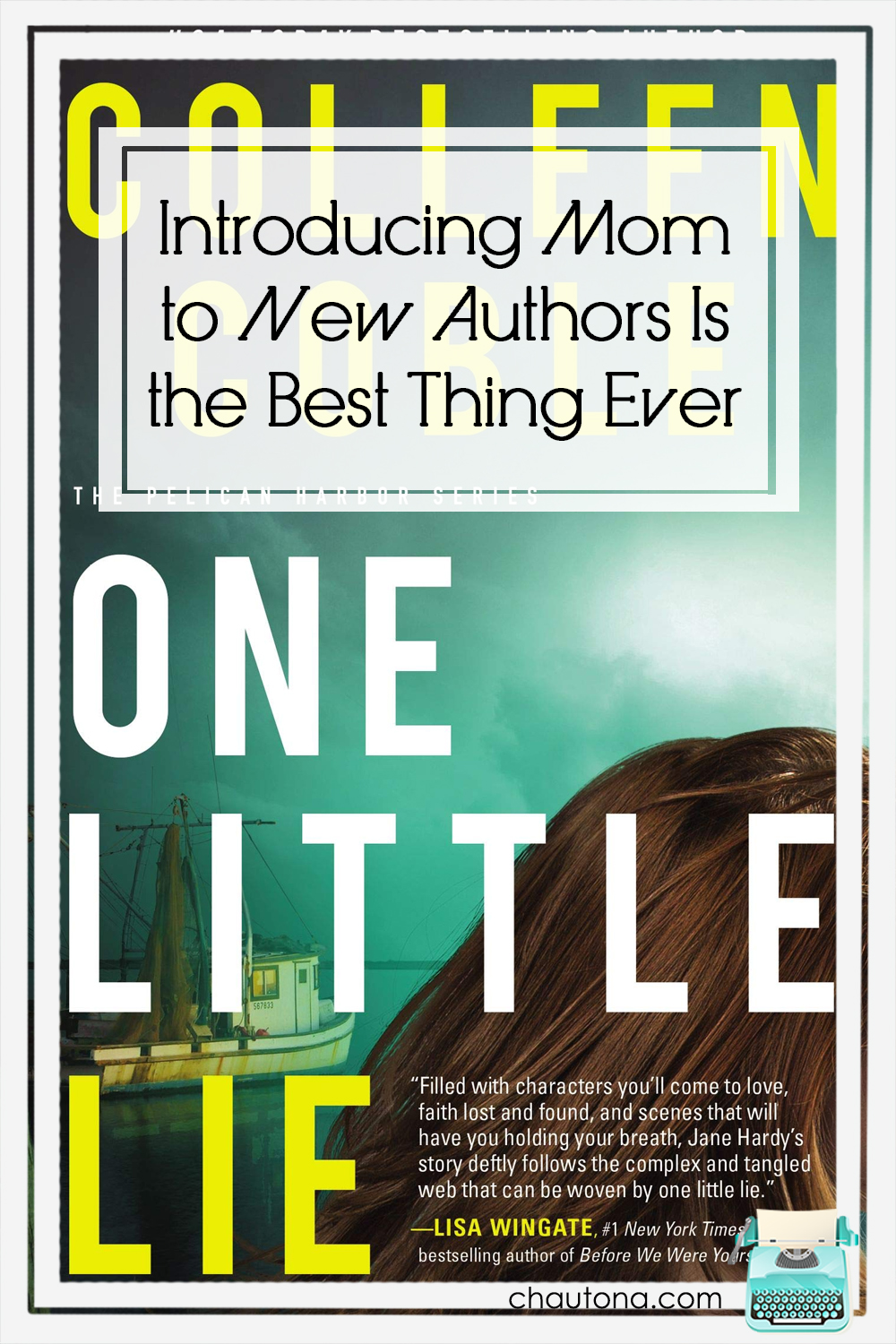 Note Links may be affiliate links that provide me with a small commission at no extra expense to you.
One of the Best Things Is Introducing Mom to Favorite Authors
Seriously, aside from the fun of sharing things I enjoy, knowing that if my mom liked it I will, too is pretty awesome. Then again, when have I ever not loved a Colleen Coble book? It may happen someday, but so far, it hasn't happened yet. I mean, when I requested and received the review copy of this book, I didn't wonder if I'd like it. It was more of a why would I like it.
Of course, the moment I thought of that, I knew I was tempting Murphy. Maybe this would be the book–the one that disappointed me and left me wrecked in a puddle of disillusion and despair.
Okay, I'll stop laughing now. Right? Snort.
But why did I like it? Was it because Mom did, so I felt I should?
Nope. Although, if she had and I hadn't, I'd have wondered if there was something wrong with me, and I probably would have reread it again. Right then.
Maybe it had to do with the fact that Thomas Nelson seems to have reversed its trend of weak Christian content to the curb. WOOHOO! Look, it's not that there was all kinds of preachiness all over this book. Can't stand that stuff. However, Colleen Coble placed a few solid nuggets in there and left the next book wide open for a whole goldmine of 'em.
Even better than that, she grabbed me and held my attention even with chaos happening around me.
No really, I had to call the police while I was reading the book.
And not just because I was annoyed at being interrupted while reading a great story.
A multi-faceted story glistens and sparkles across the page as you dig deeper and deeper into this story. Well placed twists and turns kept me second-guessing every guess I'd made until the final showdown. Just before proof appeared with the turn of a page, I knew she'd gotten me. She'd convinced me to switch my guess to the obvious choice, and as a result, she tripped me up.
Well done, Ms. Coble. Well done.
One of the best elements in this novel is how flawed every character is–and all in different but oh, so similar ways. We see true faith in action, fear and uncertainty overriding faith, and the natural fallout of sin in people's lives. Not once is sin glorified or excused, but in the end, we understand how it got a foothold and see what it does to those who grip it.
With a plot that keeps you riveted, pacing that never lags, and characters to root for, One Little Lie has everything you want in an excellent suspense novel and is only missing one thing.
The next book in the series.
How on earth will I make it until September?
Recommended for lovers of suspense. For those of us not dying for a strong romantic element in every book, this is the one for you. While there's a tiny thread in there, it's such a minor one, you almost don't notice it. For those who love that romantic thread, no worries. I see it coming in the next book or two.
About the Book
Book: One Little Lie
Author: Colleen Coble
Genre: Romantic Suspense
Release Date: March 3, 2020
It started with one little lie. But Jane Hardy will do everything in her power to uncover the truth in this gripping new romantic suspense.
Jane Hardy is appointed interim sheriff in Pelican Harbor, Alabama after her father retires, but there's no time for an adjustment period. When her father is arrested for theft and then implicated in a recent murder, Jane quickly realizes she's facing someone out to destroy the only family she has.
After escaping with her father from a cult fifteen years ago, Jane has searched relentlessly for her mother—who refused to leave—ever since. Could someone from that horrible past have found them?
Reid Bechtol is well-known for his documentaries, and his latest project involves covering Jane's career. Jane has little interest in the attention, but the committee who appointed her loves the idea of the publicity.
Jane finds herself depending on Reid's calm manner as he follows her around filming, and they begin working together to clear her father. But Reid has his own secrets from the past, and the gulf between them may be impossible to cross—especially once her father's lie catches up with him.