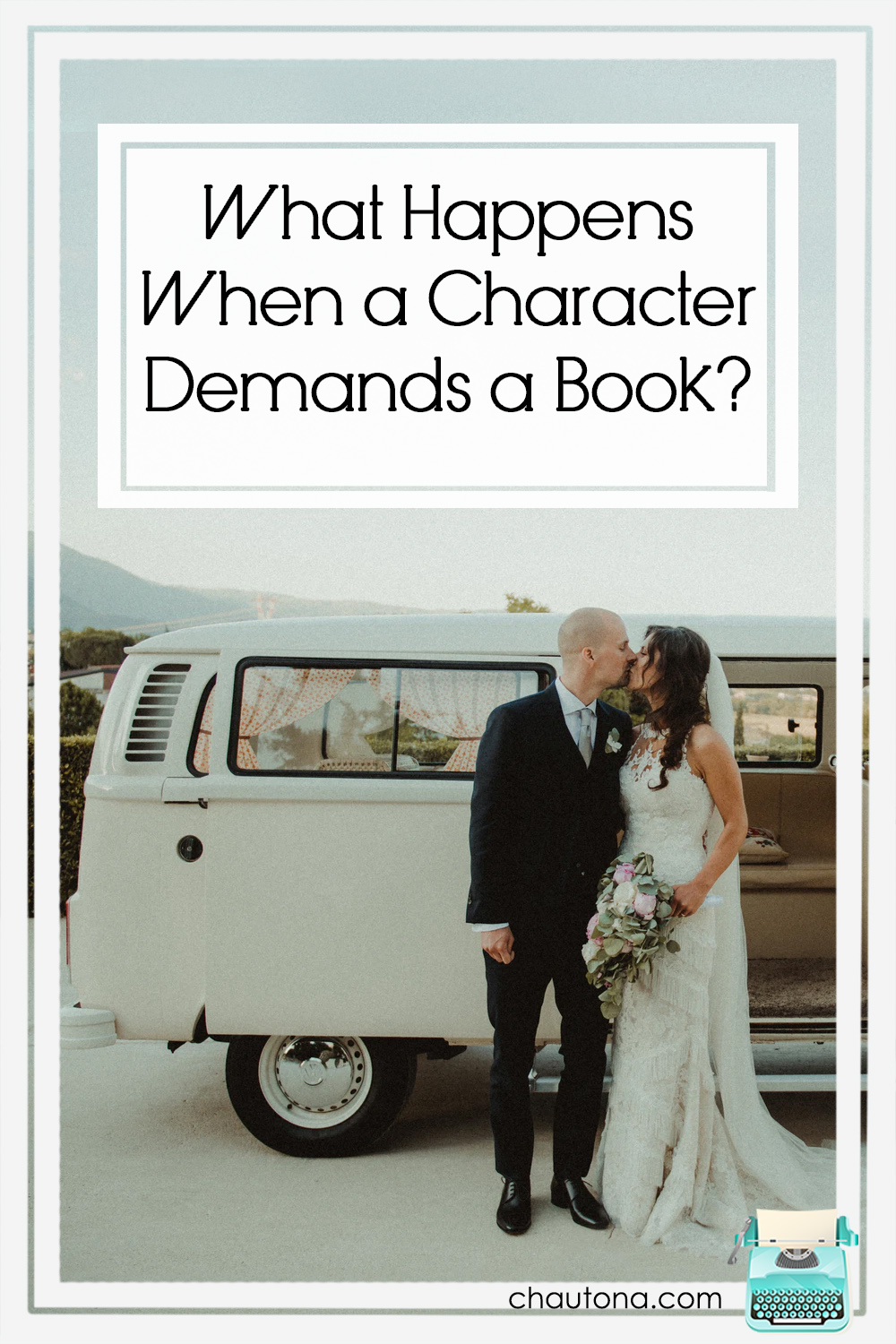 "What other books is she in?"
Do all authors get that question? I wonder. You see, it's one I hear almost every time a reader and I chat about a character he or she likes. We'll talk about flaws and annoyances—fun fact: most of the time I'm annoyed abot the same things my readers are—and eventually that question comes around.
I guess it's a fair one. After all, some of my characters seem to show up in almost every book at some point—Alexa Hartfield, Willow, and even Keith from The Agency Files.
Bentley is no exception. There I was, blissfully writing along on Noble Pursuits way back at the beginning of my writing days when Bentley popped up in my head and said, "Write my story."
That happened a lot back then—still does, actually—but I hadn't learned to write down a bunch of notes and just get back to the current WIP (work in progress) as I do now. I would write whatever showed up. I still have tons of books that have between one and ten chapters started (or finished and are so bad that they need total rewrites) to work on. Shiny new plots, though. They beckon! All because yet another character demands another book.
This girl had the notion that as Christians, we've got this marriage thing backward. We go into it to serve ourselves (find our happiness, fall in love, all the me-ness) and then God will be glorified. She wondered if maybe it wasn't the other way around—that if we went into marriage with the idea of doing it to glorify God, the result would be… our happiness.
Look, she's got a point.
I wrote half of what would become Blessing Bentley before I went back to Noble Pursuits (it's getting a rewrite, so it's off Amazon right now). But around the part where Fran at the Post Office offered her free chicks before they died, so did my story idea–died that is. I realized that I didn't know what exactly was supposed to happen. So I put it away.
For ten years.
Oh, and those chicks never made it into the final version… or did they? I can't even remember now!
In the meantime, I wrote about seventy more books. No, really. I did. More like seventy-five, if you want the truth. I'm just shy of eighty books now. EEEP!
But something odd kept happening in those books.
Bentley appeared.
First, in the first rendition of what will become Tempting Tait. Originally it was called "Haven." #becauseoriginal. See, Haven was always about Tait, and Tait was always into Bentley—until things got complicated, anyway.
Then she popped up in conversation in Thirty Days Hath…. Tom Allen asks Adric and Allison if maybe they need to consider that if they have so much in common and are compatible, they should focus on making things work and trusting God for warm fuzzies later.
Past Forward was next… I think. The order blurs, you know? Anyway, Lily Allen also brought up Bentley, but she decided that wasn't her story to tell. Later, Bentley's newly-landscaped yard is referenced and Bentley is caroling with everyone.
Of course, there was that time in The Vintage Wren when Bentley gives Cassie a plastic bottle of water. Hee hee! That I did on purpose, because Bentley is known for her water obsession. I just didn't realize how many little hints about her that I put in books until I'd started looking for them! I mostly remembered one. One that actually helped me figure out how to finish the book in the first place.
Note: links may be affiliate links that provide me with a small commission at no extra expense to you.
Kelly Cox is in deep trouble in that book. She runs into Bentley and a conversation about how our vows aren't just "I vow not to cheat on you" but are a bit more complicated than that really kicked that story in gear. Actually, it kicked two stories into gear. Because you see, that's when I realized what was missing from Bentley's story—those vows.
In Tarnished Silver, Bentley doesn't have a large role, but she sure has an important one. Her job is to get several of the women thinking about what their vows actually mean. What did we promise when we got married? The standard set of vows has a few notable promises.
Love
Honor
Cherish
Better or worse
Sickness and health
Richer or poorer
Until death.
That list holds a lot of promises, but do we really do them?
Love? Put someone else ahead of ourselves? Serve? Prefer them? To I Corinthians 13 them? To Philippians 4:8 them? Think of all those verses in the Bible that tell us how to love one another. Do we keep those vows to love our spouses… all the time? Ahem.
Hate to admit it, but I can't say I do. My husband does a much better job of that than I do.
Honor? How many Facebook posts are there about stupid husbands who do stupid things? Vague-booked posts about how some people don't appreciate all we do… About how someone forgot to… [fill in the blank].
Cherish? When you cherish something, you take the very best care of it you can. You won't let anything injure it if within your power. Do you really cherish your spouse?
Look, I'm preachin' to the choirmaster here.
I'm a pathetic excuse for a vow keeper. Just puttin' that out there. It hurts to admit it now, and it hurt to admit it back when I first started working on Bentley. Every word that I wrote in that book cost me something. Every lesson in there is a sermon… to me.
And it all started when a character showed up and got a wild hair about marriage. Then she did something that too often, we don't do. She considered it. Examined it.
She coddled it, even. Then she did the unexpected.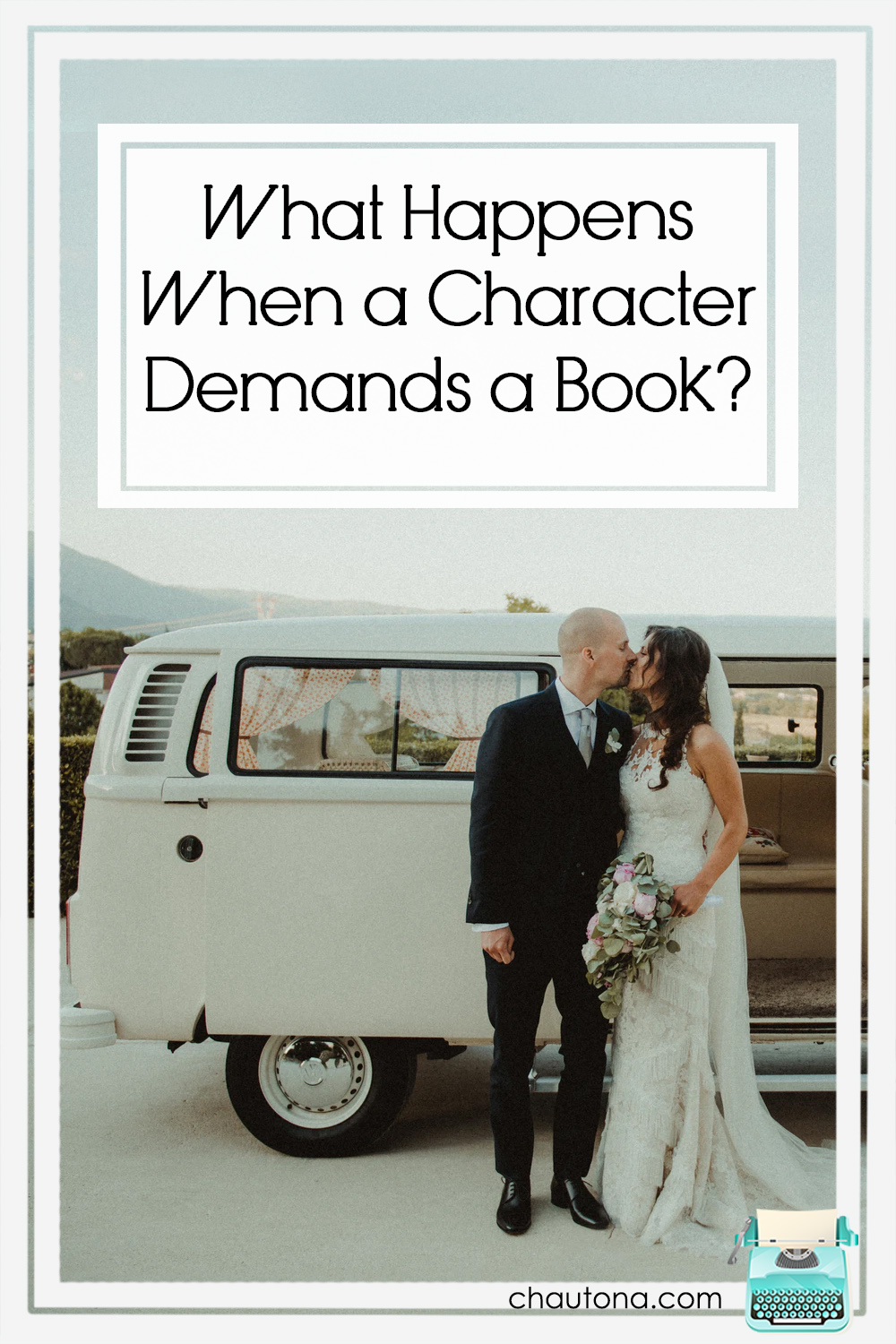 What Happens When a Character Demands a Book?
You write it.
But you take your time. Instead of rushing through it, you let those ideas percolate. You live out the ideas and examine them in light of Scripture. Just because a character demands a book doesn't mean it has to be today. It could take a while.
Then it happens. Maybe it's a conversation with a friend, or perhaps it's something you overhear. You go to a wedding, or you watch a movie. In the middle of all this living, you take that plunge. You write that book.
And if you're me… that book becomes a three-book series when you weren't looking.
Because when a character demands her own book, you write it. And when you write it, you learn valuable lessons that sometimes just don't fit in a single book. Why should they? We don't all learn all the lessons in one life. We each learn the ones we need to learn in our own lives. It's just how it is.
Today is my anniversary.
I've been married for thirty-one years, and I've learned a thing or two. I just have a dozen or twenty I still need to learn. Every day.
In honor of my anniversary, I have two cool promotions going on "right now."
First, Tarnished Silver is free starting Friday and will be free from November 29-December 3, 2019. I'm telling you this because it's a book close to my heart. I wrote it the year of our 25th anniversary. In it, I put our cattle drive-like wedding in the little Chapel of the Bells in Las Vegas. I put all the things that went wrong, including the fact that I wore my jeans and a jean jacket. No ring. All the nothings.
Hint: Audrey was another case where a character demands a book. Just sayin'. I just remembered that!
Second, Blessing Bentley is on sale ($2 off!) through Friday. This is crazy unusual. The book isn't even six months old yet. But because of the strong emphasis on marriage in that book, I decided to drop the price by a couple of dollars for the week. It's not a great deal, but it's the only one I'll be doing before June when book two, Tempting Tait comes out. It has a lot of fans, which blesses my socks off.
Meanwhile… I think I need to go read it again myself. Dig back into the Word.
Thank the Lord for those times when a character demands a book.
See, I was gone for nine weeks of this year. Nine weeks. That's 17% of the year. Ouch. I want my husband to know how much I appreciate all he did while I was gone and that not once, not even once, did he hint that I was doing him a disservice.
Happy reading.
Psst… leave a comment below and I'll draw a name to send someone a paperback. 😀