You know, when I was a kid, I remember looking forward to election years. I was ten the year that President Reagan took his seat in the White House and fourteen the year he beat Mondale by a landslide.
We'd go over to Uncle Ron's house in Spring Valley Lake and watch the debates. Even at ten and fourteen, those were cool times. I loved every minute of them.
Then came my married years. I'd stay glued to radio or a friend's TV (we didn't have one) and listen to the radio. My poor kids became car captives as we drove all over town doing nothing just so I could hear how things were going.
The internet made things even easier. These days, we can know what's going on as it happens. The last election showed stuff swinging back and forth a dozen ways to Sunday. Insanity!
If only I wasn't already sick to death of anything remotely related to politics thanks to that little thing known as "social media." Seriously. This past week I've seen a dozen posts about the Democratic Debates or something like that. The ugliness swirls. One news outlet claims some congressman made an outrageous and hideous claim. Another insists a politician has covered up crimes.

Note: links may be affiliate links that provide me with a small commission at no extra expense to you.  Additionally, I requested and received a free review copy of this book. Opinions were not required, but I give them freely.
It's Almost Election Year & with It Comes the Insanity
So with that, why would I request a review copy of a political novel that takes place fifty years ago? Why would I load that free book up on my Kindle and start reading when I already am done with politics for 2019?
Lots of reasons—but mostly because I've been wanting to try one of Caryl McAdoo's books, and this seemed like a good one to start with.
Written in a casual and engaging style, Bipartisan Love is a relatable story that demonstrates what happens when people keep secrets from each other.
This isn't your "goody two-shoes" story of perfect people having a bad attitude to repent from. No, in Bipartisan Love, we meet terribly flawed people and see what God does with them.
Interestingly enough, I didn't actually like either of the main female characters. I think I would like Cynthia in person once she'd gotten over her obsessions, but disliking them was actually part of the fun of reading the book.
There were a couple of issues I feel I should mention.
First, I believe I read an ARC, so the scattering of typos here and there are likely fixed. However, for those who are really bothered by them, you might read the preview first. Second, this book covers deep and hard-hitting issues. Drugs, alcohol, premarital sex, violence, etc. We're not dragged into them as much as made very aware of them. You do not walk away from a scene with the stench of that sin clinging to you.
There was also the use of a word most people don't care to see in Christian fiction. I was really tired by the time I finished, so I could have missed others. I do recall the one, though.
Finally, I can't determine for sure if a few of the theological issues I had (minor and few, but there) were due to the author's attempts to teach something through the character or if she was showing what people believe, regardless of whether she agreed. I do that myself, so I wasn't bothered, but for those who might be, there you have it. It's possible you might disagree with certain understandings of scripture.
All in all, though, I enjoyed the book. McAdoo wrote a believable and interesting narrative of what could have happened and showed some of the "what should happen thens."
Bipartisan Love is on tour with Celebrate Lit. 
About the Book
Book: Bipartisan Love

Author: Caryl MacAdoo

Genre: Historical Christian Romance
Release date: June 20, 2019
Don't lean to your own understanding. Acknowledge God in all your ways, and He will direct your path.
Does time truly heal a broken heart?
Cody thought it had until she walked into the diner like she owned the world and back into his life as if she owned him.
Can betrayal ever be completely forgiven?
Cindy thought it could until she saw him with the bleached blonde. Her Cody!
Separated eighteen years, Cody Wayne Buckmeyer and Cindy think they can put the past behind them and work toward a common goal, a congressional seat . . . but is that possible?
About the Author
Praying her story gives God glory, award-winning, best-selling author Caryl McAdoo loves revisiting beloved characters in her novels. And her readers are glad she does! She's blessed that her titles earned over fifty-percent 5-Star ratings and eighty-five to ninety percent 4 & 5-Stars! With forty-four novels (thirty-four in the last four-and-a-half years), it's obvious she loves writing, but singing the new songs the Lord gives her also rates high. (Listen to a few at YouTube.)
Married to Ron, her high school sweetheart, she counts their four children and eighteen grandsugars life's best blessings. The McAdoos live in the woods south of Clarksville, seat of Red River County in far Northeast Texas, waiting expectantly for God to open the next door.
More from Caryl
I totally enjoy revisiting characters from previous stories! That's one reason I love writing 'Family Sagas" like the Texas Romances that has ten full-length novels and Cross Timbers Romances with two books and counting! The third launches this coming September.
In BIPARTISAN LOVE, we get to spend time again with the Buckmeyers—Travis and Emma Lee from Texas Romance Book Ten CHIEF OF SINNERS. My heart could barely leave these dear people after book ten, so I've written a few "Companion Books" (five and counting ?) that go with the Texas Romance series—either going back to meet ancestors or forward for their descendants or just more stories with the characters you already love.
Readers first met Cody Buckmeyer and his kissing cousin (by marriage) best friend Cynthia Kramer as pre-teens in SON OF PROMISE. In that story, Emma Lee, so longing to be a mom, gets her heart's desire in Cody, her husband's son she's never known about. The two youngsters became fast friends, but Cindy went overseas when LBJ gave her father an ambassadorship.
It's been eighteen years, and Cody's engaged to another. After her letters stopped, he gave up all hope. A liberal Democrat, Cynthia comes home after working in Hubert Humphries' losing bid for the presidency, and wants Cody, a conservative Republican, to run for a Congressional seat with her as his campaign manager!
How's this supposed to work?
Blog Stops
Truth and Grace Homeschool Academy, June 24
Godly Book Reviews, June 25
Simple Harvest Reads, June 26 (Spotlight)
For Him and My Family, June 27
Debbie's Dusty Deliberations, June 28
Connect in Fiction, June 29
Power of Words, June 30 (Spotlight)
Abba's Prayer Warrior Princess, July 1
Just the Write Escape, July 2
Texas Book-aholic, July 3
Artistic Nobody, July 4 (Spotlight)
janicesbookreviews, July 5
A Reader's Brain, July 6
Inklings and notions, July 7
Giveaway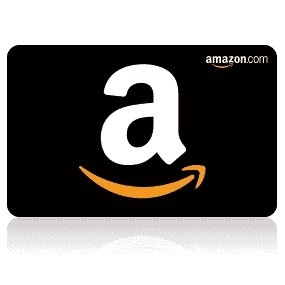 To celebrate her tour, Caryl is giving away
Grand Prize – $50 Gift Amazon Card
1st Prize – Signed, Paperback copy of CHOICE of all my books
2nd Prize – Signed copy of Bipartisan Love
3rd Prize – eBook copy of Bipartisan Love
and
4th Prize – eBook copy of CHOICE of all my books!!
Be sure to comment on the blog stops for nine extra entries into the giveaway! Click the link below to enter. https://promosimple.com/ps/e4f6/bipartisan-love-celebration-tour-giveaway