We all know the story. A guy with a broken leg sits in his wheelchair and watches the world go by from his Rear Window. Then he sees something he shouldn't, and the next thing you know, he's got everyone convinced he's nuts. Add to that, a killer who doesn't want to get caught, and tension mounts.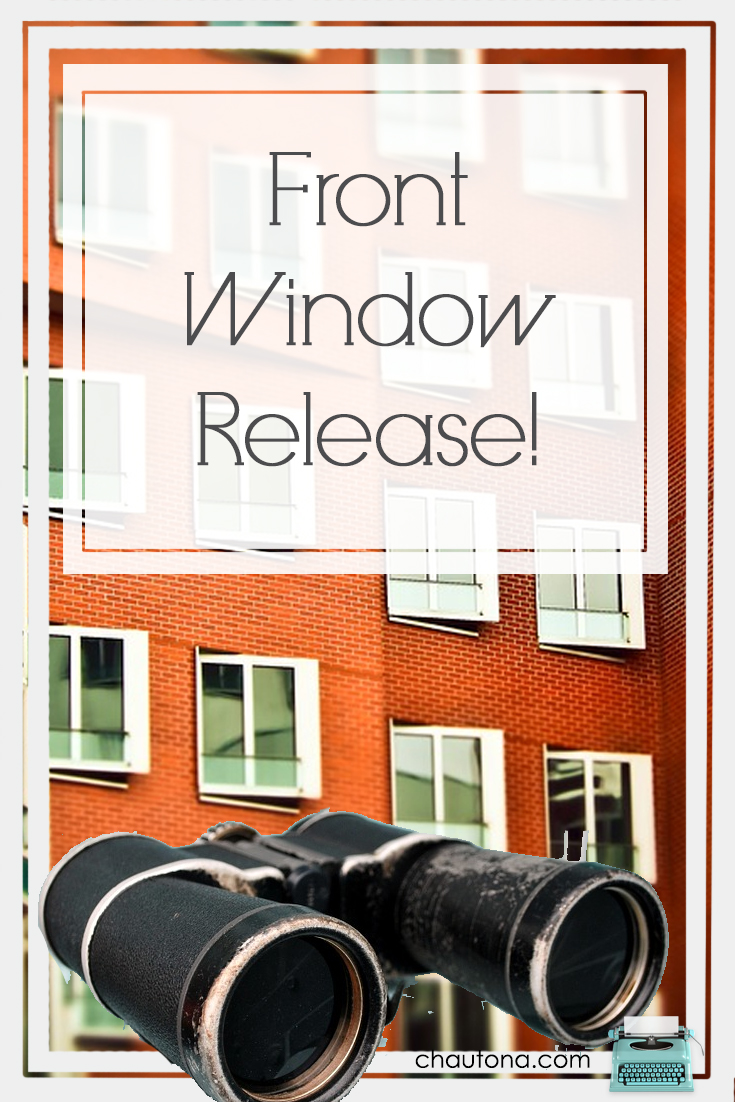 Front Window Release
So what happens when a barely senior citizen decides to take it easy a bit early and moves into a retirement village in Fairbury? What happens when that woman, easily ten years the junior of the other residents, just happens to be the niece of a famous suspense/mystery/horror author?
I'd say mayhem, but that's my laid-back, shy, easy-going husband's nickname. No joke. Some say it's because guys like to call their 6'5″ buddies "Tiny" or the shrimpy nerd, "Ghengis." I disagree. You see, I think it's because Havig (HAVE-ig) sounds like "havoc" when not spoken distinctly. How do I know that? Over 28 years of hearing it? Nope. Because the first time I heard it–when I met him at church my first night in town, don'tcha know–I went home and told my mom, "Oh, Mom! There's this guy at church! His last name is HAVOC!!! His poor wife!"
Poor wife. Yeah. That'd be me.
What does mayhem or havoc/havig have to do with anything?
Oh, yeah. I was telling you what happens? Well, a whole lotta nuttiness. If you have any doubts, be sure to check out the Pinterst board, or better yet, read the book! I personally think it's the best of the whole series. And, it may have sparked a spin-off. In fact, I just had a genius idea, right now. I've had another book planned for quite a while. And it just hit me that Faye would be the best person for it. I can't wait. Just as a teaser, this is the tagline of that book. "Lyin' cheatin', church ladies." I mean, c'mon. How on earth is a Christian fiction mystery going to work that out?
Question for ya.
Have you ever seen Hitchcock's Rear Window? Do you have a favorite Jimmy Stewart movie?