A friend did one of those "States I've Visited" things on Facebook today. I decided to check it out myself. I was curious just how many I'd seen. That's where it got interesting… I've seen a lot more than I thought I had! WOOT!

Create Your Own Visited States Map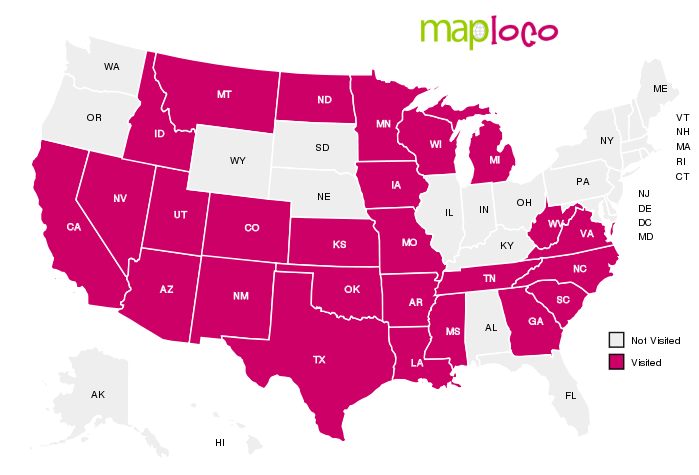 So, I got to wondering… Just how hard would it be for me to see the 25 states I haven't seen! I mean, 25 states isn't bad at all! I'm halfway there (and according to this thing, I'm technically over, because it counts DC as a "state" for visiting purposes). But hey, I'm probably at the halfway point in my life and I've visited about half the states. It doesn't seem too unreasonable to assume I could manage the other half. I think maybe I'll concentrate my next author appearances in those little gray states.
Anyone seen 'em all? Where would you go next?
*yes, I am procrastinating and avoiding work. How'd you guess?*