First of all, I'm going to warn you I'm book drunk. That fuzzy-headed, impossible to articulate a word, and warm feeling that radiates from your heart at the end of a fabulous book has taken over, and I can't promise to make any sense of this review. Example? That word "sense"? I spelled it both "sens" and "sanse" before finally getting it right. #becausebookdrunk.
Look, I knew I'd like the book months ago when I requested a review copy. A story about an educator in the Appalachian Mountains of Kentucky at the turn of the 20th century? Written by Suzanne Woods Fisher?
Sign me up. No, really. I had them sign me up. Eventually, in The Moonlight School, I learned more than a little history. I learned the depth of knowing when to explore the past and when to let it go. In the end, I learned that sometimes the past holds secrets you didn't know you needed answered.
Note: links may be affiliate links that provide me with a small commission at no extra expense to you.
What if the Secret to Your Future Lies in the Past?
As a girl, one of my favorite books was Catherine Marshall's book, Christy. One young woman's determination to make a difference in the lives of people she saw as needing her and, in the process, learning just how much she could learn from them.
Well, The Moonlight School has some of the same elements of self-discovery, misguided intentions, and fierce determination. That said, this book isn't the same–not by a long shot. Written with fierce attention to detail and laser-point focus on one element–education of the mountain folk of Kentucky–every element of the story, even the seemingly insignificant ones, all point to that focus. Literacy.
Something about Ms. Fisher's writing felt a little different in this one–not better or worse, just different. I could smell the cabins, feel the gullywashers pouring down, hear the mispronounced words spoken in their lyrical twang. Not once did it feel exaggerated, contrived, or overdone. If you've ever read Mark Twain, you know how easy it is to do that!
But the characters… oh, how I loved (and hated) the characters. Her cousin, Cora, had a bit of "Miss Alice" of Christy fame in her, but she had more spit and vinegar to her, too. Lucy had a beautiful character arc growth that gnawed at my heart and made me want to cheer at the same time. But Finley… oh, that boy. I so wanted to grab him, shake him, and beg him to allow himself to be a boy for the short while he had to be. Still, I knew that he needed to be the man he saw himself as, too.
And Wyatt… ahh… Wyatt.
My beloved "Titus" from another book has a rival for my literary hero affections. Wyatt wasn't perfect, but how he handled his own imperfections made him perfect… And that was perfect, too.
Wyatt is also responsible for the richness and depth of spiritual content in the book. I found myself convicted by his admonition to really look at the world the Lord had made. He urged her not to take it for granted. To love people and give what they truly needed instead of what "seems right for the moment." Furthermore, Wyatt challenges Lucy to see her past. Through that exercise, only then can she see what the Lord might have in store for her.
Recommended for lovers of historical fiction, well written books, and Suzanne Woods Fisher. Also, if you were intrigued by the idea of the True Colors Crime Series but didn't like the crime aspect, this might be an alternate idea.
Five-star read all the way. I'm thrilled that I requested that review copy, and am pleased that I loved it as much as I did. Not only that it's fighting for position as favorite book of the year so far. I suspect it will win.
About the Book
Book: The Moonlight School
Author: Suzanne Woods Fisher
Genre: Historical Fiction
Release Date: February 2, 2021
Haunted by her sister's mysterious disappearance, Lucy Wilson arrives in Rowan County, Kentucky, in the spring of 1911 to work for Cora Wilson Stewart, superintendent of education. When Cora sends Lucy into the hills to act as scribe for the mountain people, she is repelled by the primitive conditions and intellectual poverty she encounters. Few adults can read and write.
Born in those hills, Cora knows the plague of illiteracy. So does Brother Wyatt, a singing schoolmaster who travels through the hills. Involving Lucy and Wyatt, Cora hatches a plan to open the schoolhouses to adults on moonlit nights. The best way to combat poverty, she believes, is to eliminate illiteracy. But will the people come?
As Lucy emerges from a life in the shadows, she finds purpose; or maybe purpose finds her. With purpose comes answers to her questions, and something else she hadn't expected: love.
About the Author
Carol award winner Suzanne Woods Fisher writes stories that take you to places you've never visited—one with characters that seem like old friends. But most of all, her books give you something to think about long after you've finished reading it. With over one million copies of her books sold worldwide, Suzanne is the best-selling author of more than thirty books, ranging from non-fiction books, to children's books, to novels. She lives with her very big family in northern California.
More from Suzanne
I'm Suzanne Woods Fisher, the author of The Moonlight School. This historical fiction will release on February 2, 2021, and is based on a true story featuring Cora Wilson Stewart, a Kentucky educator way ahead of her times. In 1911, Cora had a crazy idea—to open rural one-room schoolhouses in her county on moonlit nights to teach illiterate adults how to read and write.
So what happened next? Well, it's so astonishing that you wouldn't believe me if I told you. Instead, I hope you'll read the book and find out for yourself.
In the meantime, this infographic provides a fascinating look at illiteracy THEN…and NOW. Makes you want to thank your teachers, doesn't it?

Blog Stops
Inklings and notions, January 30
Batya's Bits, January 30
Happily Managing a Household of Boys, January 30
CarpeDiem, January 31
Sara Jane Jacobs, January 31
A Novel Pursuit, January 31
Adventures of a Travelers Wife, January 31
The Avid Reader, February 1
Bliss Books & Jewels, February 1
lakesidelivngsite, February 1
Connie's History Classroom, February 1
She Lives To Read, February 2
For the Love of Literature, February 2
Debbie's Dusty Deliberations, February 2
Library Lady's Kid Lit, February 3
Through the Fire Blogs, February 3
Texas Book-aholic, February 3
Inspiration Clothesline, February 3
Fiction Book Lover, February 4 (Guest Review from Marilyn Ridgway)
Ashley's Clean Book Reviews, February 4
Blogging With Carol, February 4
Lis Loves Reading, February 4
Locks, Hooks and Books, February 5
Jeanette's Thoughts, February 5
Simple Harvest Reads, February 5 (Guest Review from Mindy Houng)
HookMeInABook, February 5
Abba's Prayer Warrior Princess, February 6
Mypreciousbitsandmusings, February 6
Artistic Nobody, February 6 (Guest Review from Joni Truex)
For Him and My Family, February 7
EmpowerMoms, February 7
The Write Escape , February 7
Mary Hake, February 7
Older & Smarter?, February 8
deb's Book Review, February 8
Splashes of Joy, February 8
Babbling Becky L's Book Impressions, February 9
Stephanie's Life of Determination, February 9
Beauty in the Binding, February 9
Blossoms and Blessings, February 9
Remembrancy, February 10
Bigreadersite, February 10
Truth and Grace Homeschool Academy, February 10
By The Book, February 11
Wishful Endings, February 11
Vicky Sluiter, February 11
Pause for Tales, February 11
Spoken from the Heart, February 12
Hallie Reads, February 12
To Everything There Is A Season, February 12
Southern Gal Loves to Read, February 12
Giveaway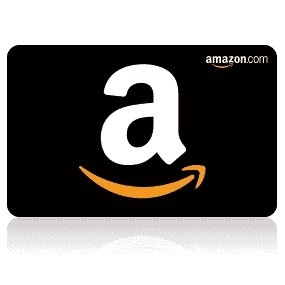 To celebrate her tour, Suzanne is giving away the grand prize of a $25 Amazon gift card!!
Be sure to comment on the blog stops for nine extra entries into the giveaway! Click the link below to enter.
https://promosimple.com/ps/1068d/the-moonlight-school-celebration-tour-giveaway