Research rabbit holes. I'd found myself in another one. This time, instead of how to poison someone without using known poisons, I'd somehow ended up with an article on historical opinions on children's clothing. Long dresses vs. short dresses. Long pants vs. short pants. And short dresses vs. long dresses again. Then there were pinafores and overalls. I thought I knew what those were.
I did. Pinafores, that is.
Who knew that overalls originally referred to a smock-like garment worn over the clothes while working in the fields. Basically, a field apron?
And even more than that, who knew that pink was considered too strong of a color for little girls until the 1940s! Until then, people thought blue "soft" enough for girls.
Of course, it didn't help with the whole poisoning thing, but it was fascinating.
And I've had that information plastered in my brain ever since—never knowing what I'd do with it, but I figured someday it would come in handy.
Then this November, I wrote an Austen retelling. It was just a short, 25K word novella about Margaret Dashwood, and when I found the girl for the cover, I decided to add something about her dress to the book. So, I made her use the desire for a new "blue dress" as a code for her family to know her state of mind. It matched the cover… and the story. Perfect.
Not long after that, I saw the cover for the collection.
Get this. My girl? Margaret? She's on the cover. The designer chose one of the same series of photos that I had for the collection cover. Who could have planned that??? Not me.
And then this month… I saw a reminder about a book I'd requested to review, The Duke's Refuge, and what did I see but "Margaret" on the cover… same dress. But in pink! Brilliant! I couldn't wait to see if the dress on the cover played into the story at all. I mean, it just might… Right?
My next question had to do with content. It's supposed to be Christian fiction in the Regency period. You know, that period where the aristocracy and the gentry kept their faith quieter and more private—if they had genuine faith. Would it be another "Christian fiction" novel because the person in it acknowledged God or said a prayer somewhere in it? Went to church maybe?
I dove in to find out. You see, I hoped maybe the title gave me a hint as to the answer.
Note: links may be affiliate links that provide me with a small commission at no extra expense to you. Additionally, while I did request a review copy, I purchased and read this book on my own when I couldn't find said review copy. (Becoming a bad habit!)
Who Is Your Refuge When All Goes Wrong?
I don't think I've ever disliked a character as instantly or thoroughly as I disliked Georgia Lennox. Insipid, shallow, manipulative, and frankly without a thing about her to interest me, I didn't know how I'd get through the book. Exactly what the author wanted, by the way.
Don't get me wrong. I had no doubt that somewhere around the middle, I'd be given a reason to be sympathetic to her, and all would be well. It's one of the troubles of reading a bunch and learning writing craft. You just tend to know when what will happen.
The problem was, I really liked Harrison Wells, and I wanted better for him—even knowing that I'd like Georgia by the end. Or rather, knowing I'd have no reason to dislike her. Still, although she is written to become a sympathetic character due to childhood hurts and losses (and written well, I might add), she just comes off as ridiculous. Yes, she changes—or rather… well, I can't actually say without creating spoilers. I'll just say this.
Georgia, by the end of the book, became someone I'd enjoy knowing, but who she was until the end of the book was so annoying and shallow that I'm not sure I would have allowed myself to be in her company enough to realize there had been a change.
Knowing that the original dress on the cover of the book had been blue had me watching out for clues as to whether it was a design or a story choice, and I was happy to know how it plays in the book. Furthermore, it was a well-done bit of showing characterization in a different way than we're accustomed to.
I dreaded the slavery angle.
Look, I know it happened. I also know that pretending it didn't or ignoring that fact is not the way to handle such a disgusting part of human history. It's been an ugly part of humanity almost from the beginning, and I suspect it'll be a horrible one until the last man leaves earth.
But I don't like reading about it. How Lorri Dudley handled the slavery issue on the island was nothing short of brilliant. She showed the ugliness without overshadowing the rest of the story with it. The book wasn't about slavery, so that was good. However, it took place in an area where it was a big part of life. Ignoring it would have been ridiculous and insulting. Her balanced approach with a Biblical but not preachy addressing of it—seriously. I said it before. Saying it again now. Brilliant.
The primary plots and subplots wove together very nicely. I did find the jumps back in time jarring. I don't think there was a single one that I needed to understand where the story was going and why. That said, they were also some of the most well-written sections. Most likely, this is a personal thing that others would disagree with. I usually LIKE more and more, so feeling like they're not necessary is kind of odd for me.
I had a few small problems with

The Duke's Refuge

—nothing major.
Some points were a little repetitive. I know at least once I said aloud (and scared myself in the silence of the place where I was reading), "Okay… we get it. You made sure of that." Still, it really wasn't that bad as much as I wanted to get past it to find out if what I thought would happen next would or not! So… it's a thing, but nothing most people would have a problem with.
The inconsistencies, though. There weren't many, but one, in particular, jumped out because it was in the same scene. In one sentence, we're told Georgia can hardly remember her father's hugs. The next paragraph (or maybe two) later, we're treated to a detailed, vivid memory. I went back up and reread the other part several times, trying to figure out if she just didn't remember but then once she had the hug she remembered… but it didn't read that way to me.
And for those who are really bothered by small typos, I purchased the book last night (so most recent version as of posting this), and recall two very clearly and have a vague recollection of a few more. Add to those a few anachronistic phrases (several of which probably FEEL more anachronistic than really are), and there's a bit that will jar a picky reader, but not many.
Aaah… and then there's the spiritual content.
I just want to thank Lorri Dudley right now for putting something in The Duke's Refuge that will keep my mind thinking about Scripture, my faith, what the Lord wants of me, what He's done for and doing for me… Thank you.
I found the conversion scenes a little modern, but you know what? Like pink being a "girl color" (which Ms. Dudley discusses at the end of the book), sometimes you do what is best for the story or the reader rather than what is 100% accurate. Some of it did jerk me out of the story, but I used those instances to focus on the spiritual side rather than the story and just let it go. Let's face it. We all do it with every book to some degree.
Although I requested a review copy of The Duke's Refuge and think I have it somewhere, I actually purchased this one to read and am glad I did. I'll be reading the next one, too. I strongly suspect I'll like it even more.
Recommended for lovers of Regency novels that aren't just ballrooms and beauties, lovers of second chances, and lovers of reminders about Who is our true Refuge.
About the Book
Book: The Duke's Refuge
Author: Lorri Dudley
Genre: Christian Historical Romance
Release Date: January 7, 2020
When love comes in a tempest, who knew it would wear pink?
Georgia Lennox has traded in her boyish ways for pink gowns and a coy smile to capture the eye of the Earl of Claremont. However, on the day she's convinced the earl will propose, Georgia is shipped off to the Leeward Islands to care for her ailing father. But when she arrives on Nevis, the last thing she expects is to learn that her abrupt departure was not at her father's bidding but that of the infuriating, yet captivating, island schoolmaster. And now her plans may well be shipwrecked.
Harrison Wells is haunted by the memories of his deceased wife and hunted by the subsequent women who aspire to be the next Duchess of Linton. Desiring anonymity, he finds sanctuary in the Leeward island of Nevis. He's willing to sacrifice his ducal title for a schoolmaster's life and the solace the island provides. That is until unrest finds its way to Nevis in a storm of pink chiffon—Miss Georgia Lennox.
As Georgia and Harrison's aspirations break apart like a ship cast upon the rocks, a new love surfaces, but secrets and circumstances drag them into rough waters. Can they surrender their hearts to a love that defies their expectations?
About the Author
Lorri Dudley has been a finalist in numerous writing contests and has a master's degree in Psychology. She lives in Ashland, Massachusetts with her husband and three teenage sons, where writing romance allows her an escape from her testosterone-filled household. Find her online at www.lorridudley.com.
More from Lorri
After being buried under the largest snowfall in Massachusetts history, I wrote The Duke's Refuge as an escape to warmer tropical climates, and what better respite than a romantic Caribbean isle with a mysteriously missing Duke? In the process I fell in love with the beauty of Nevis, it's rich culture, and it's history.
My heroine Georgia lured me in the moment I realized she only wore pink. My psychology background had me digging deeper. I needed to know why. Why the obsession? What was the root behind the hurt? Why pink? How did she go from being a tomboy to a dignified, Regency socialite? And how did she wind up in the Leeward Islands? Enter her beloved, sick father who always saw Georgia's potential even when it was hidden under boy's clothing and often smelled of marsh. Although he held the best of intentions, his relocating to Nevis left Georgia with deep abandonment issues.
Harrison was a completely different beast.
After reading about Mudlarks who trolled the Thames River searching for treasure and even picking the pockets of dead people washed up on the shores, I knew Harrison's would wind up caked in the Thames's thick mud and devastated at the loss of his wife. The Leeward island became not only a reprieve from his grief but also from the women who snuck into his carriage or cornered him at parties clamoring to become the next Duchess.
Oddly enough, part of the story formed when a friend of mine spoke of their family trip to visit his mother. She happened to own a parrot, and after a week of the kids yelling each other's names, the parrot imitated their shrieking. Even long after they returned to the U.S. the bird still screeched out their names. I couldn't resist adding a mimicking parrot to add a comical element and harass my main characters.
The Duke's Refuge is meant to be a fish-out-of-water, case-of-mistaken-identity, love triangle romance with a happily-ever-after. It demonstrates how God's love fervently pursues us, no matter how far we run, and that sometimes, something we would never have chosen can bless us in a way we would never have expected.
To learn more, check out my website at lorridudley.com or click here to watch The Duke's Refuge's book trailer: https://www.youtube.com/watch?v=D65yeAhswnI&feature=emb_logo
Blog Stops
Batya's Bits, January 9
Genesis 5020, January 9
Texas Book-aholic, January 10
Debbie's Dusty Deliberations, January 10
Betti Mace, January 11
KarenSueHadley, January 11
janicesbookreviews, January 12
Happily Managing a Household of Boys, January 12
Remembrancy, January 12
Reading Is My SuperPower, January 13
Through the Fire Blogs, January 13
Reflections From My Bookshelves, January 14
Kat's Corner Books, January 14
Abba's Prayer Warrior Princess, January 15
Books, Life, and Christ, January 15
She Lives to Read, January 16
Blessed & Bookish, January 16
Locks, Hooks and Books, January 16
Daysong Reflections, January 17
Mary Hake, January 17
Inklings and notions, January 18
April Hayman, Author, January 18
For Him and My Family, January 19
Britt Reads Fiction, January 19
Adventures of a Travelers Wife, January 20
Hallie Reads, January 20
Pause for Tales, January 20
deb's Book Review, January 21
Life of Literature, January 21
Just the Write Escape, January 21
Truth and Grace Homeschool Academy, January 22
D'S QUILTS & BOOKS, January 22
Giveaway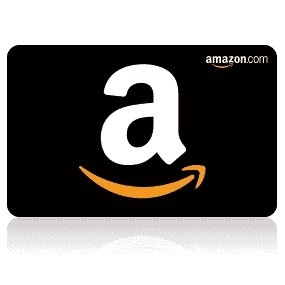 To celebrate her tour, Lorri is giving away the grand prize of a $50 Amazon gift card!!
Be sure to comment on the blog stops for nine extra entries into the giveaway! Click the link below to enter.
https://promosimple.com/ps/f468/the-duke-s-refuge-celebration-tour-giveaway