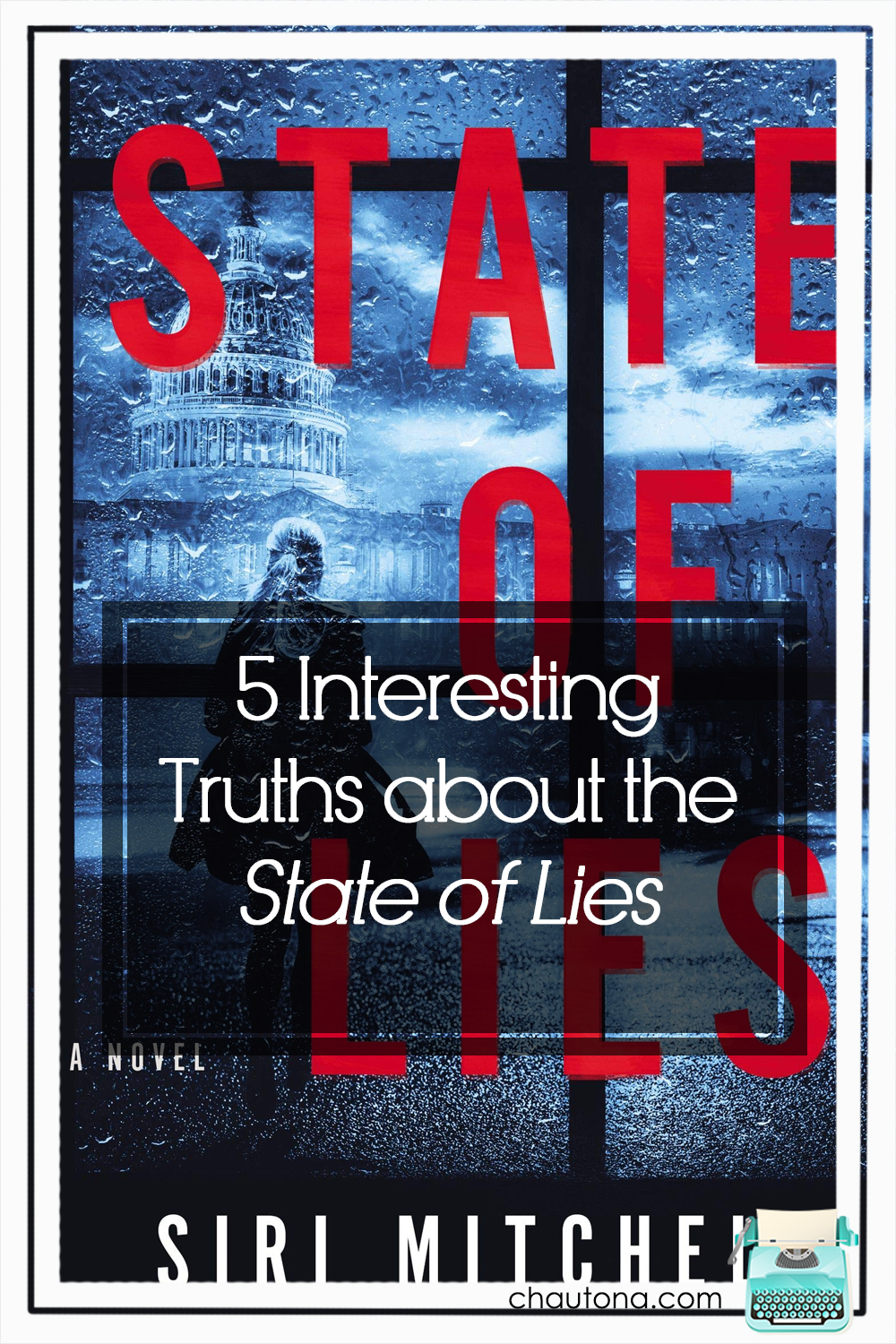 When you're an author, people ask you lots of book-related questions. Things like your favorite genre (the one I'm currently reading), or your favorite book (changes weekly). Sometimes they want to know what you think of a specific author, like Dee Henderson (she wrote my all-time favorite scene) or Grace Livingston Hill (has half a dozen great books and the rest are meh).
When people ask what I think of Siri Mitchell, I always give the same one-word answer. "Straw-woman."
No, it's not the logical fallacy issue but with a feminine spin. I mean it literally. Thanks to her book, The Cubicle Next Door, one of my daughters went on an anti-straw campaign that would have made Cassie's green challenge look like an inconvenient day. Fun book, by the way. To this day I remember the main character's wardrobe, although I don't remember the gal's name.
Oh, and Siri Mitchell needs to repent of her spurious doctrines on the Oxford comma. 😉
I haven't read a lot of books by her recently. I enjoyed a few about ten or fifteen years ago and then read one that bugged me. Right about then, I didn't see many more of hers, so I just assumed that maybe she'd taken a sabbatical or had gone into other literary pursuits like other authors.
Then I saw it—a call for reviewers for a new book by Siri Mitchell. I didn't even bother to read the synopsis before I requested that free review copy. Just sayin'. Once the form was filled out, then I read the synopsis.
Nearly pouted at the thought of having to wait to read it.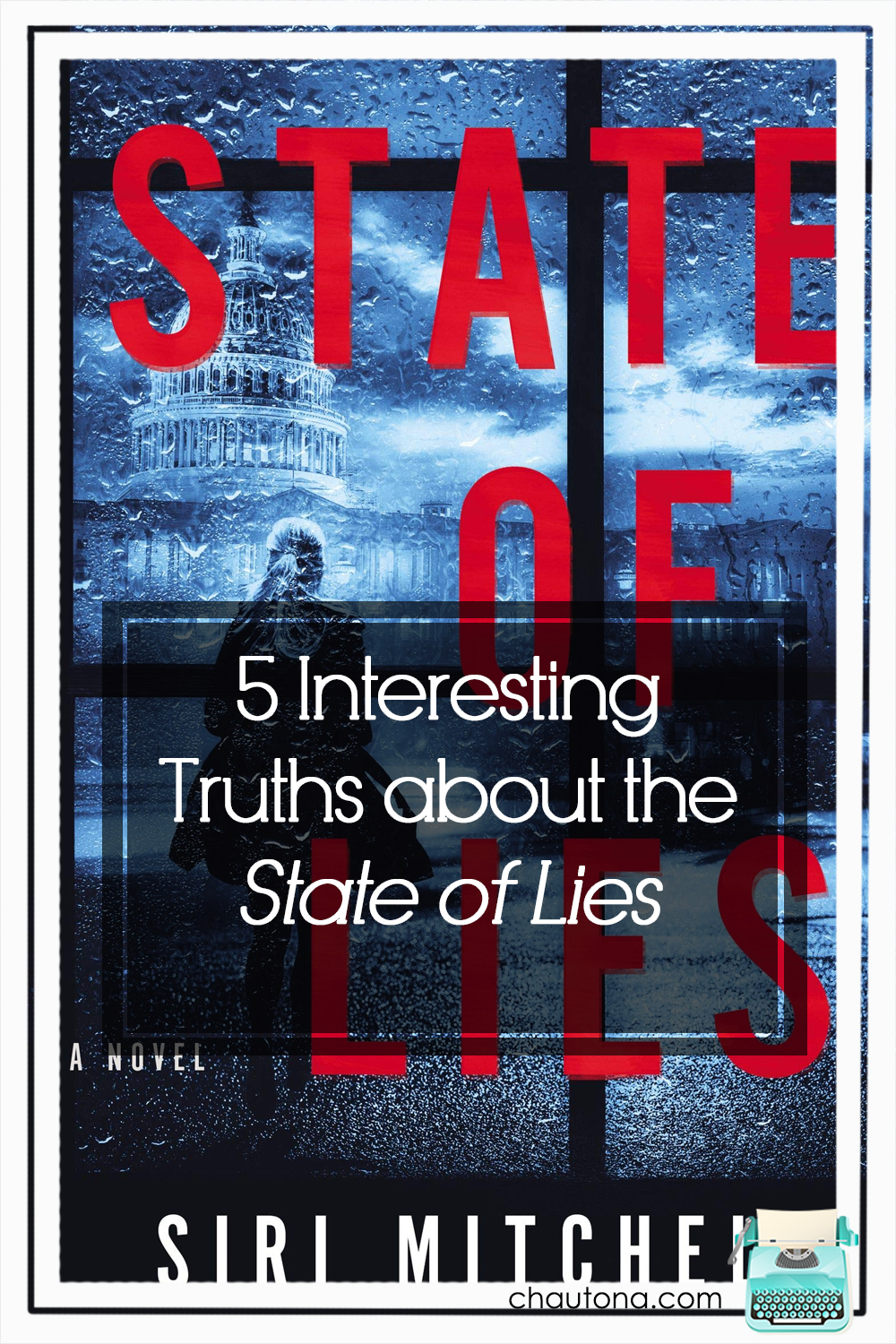 Note: links are affiliate links and provide me with a small commission at no extra expense to you.
5 Interesting Truths about the State of Lies
Whooeee! This is book is one wild ride! (hint: that's the first truth!) The problem is, I have to be careful about what I say because it's almost like literally every single thing in this book is a twist and a spoiler for the next.
Told from the first-person point of view, after about the third or fourth chapter, I didn't even notice anymore. Georgie got under your skin and made you root for her—faults, virtues, and all.
Each character was so perfectly consistent that every nuance of the book made sense by the end. From childish malapropisms to personality quirks to absolute normalcies, the entire story unfolded bit by bit until you didn't trust what you knew you knew.
For what it's worth, characterization was the second truth.
She nailed every bit of it—even the lyin', cheatin', jerkface stuff. (Psst: that was number three!)
As a military wife, Mitchell also nailed that military bit. Seriously, I live in a town full of navy people. I know what it's like to live among them—to live with a man who works for the DoD. To have people ask me what my husband does, and when I give the nebulous answer I do, they say, "Well, he probably couldn't tell you or he'd have to kill you."
People think that about this place. They're both right and wrong.
What Mitchell did so brilliantly in State of Lies is to take all the security and troublesome issues seriously without making them the overplayed "got your six" when someone's following you down a hall like you'd see on military-show TV. Just sayin'. I've never ever heard a military person say that in casual conversation. Not once. Not saying it never gets said, but not like you hear on TV.
And Mitchell… thank you for not cheapening your work with cliches and stereotypes that people expect. Bravo.
The fourth truth you'll find in State of Lies is that innocence isn't an excuse for guilt.
Yep, you read that right. Just because you didn't know you did wrong doesn't make that wrong okay. She shows this subtle spiritual lesson with such brilliant finesse that I'm still amazed by it.
This is also a good time to point out my only real quibble with this book. Like most of Thomas Nelson's books in the last eighteen months or so, the spiritual aspect has to be "discerned" rather than noticed, even. As much as I hate preachy books, I can honestly say that I think anyone without a Christian faith base would absolutely miss that this is from a Christian publisher.
That makes me sad because as much as I don't want a sermon rammed down my throat or disguised as a character or something, I really do want to be encouraged in my walk as a Christian when I read Christian fiction. Like I said, I really had to dig deep and pay attention to find it in here.
On the flip side, she does something brilliant with sex inside marriage. Few authors handle it in a way that seems realistic and still clean. We see a healthy relationship without ever feeling like we're intruding and yet not pretending it's not a thing, either. It's seriously the best I've ever seen.
The fifth truth… is that God created so much more than we tend to give Him credit for.
I've got a cool quote to back that up.
Mitchell offers so many neat scientific facts presented in a way that makes you more interested in silly little things like quantum physics rather than bored by it all. Don't believe me? Well, I bet you'll never wish you could make time stand still again after you read this little nugget.
People talk about black holes all the time. Even when they don't know they're doing it. Everyone who wishes they could stop time? The only point at which time ever stands still is at the edge of a black hole. Just before mass tips over the "edge" and is drawn into one, time freezes. If people knew that's what their time stopping moment would be, they wouldn't make that wish."
Yep. This is one fabulous book full of interesting facts so seamlessly woven into the story that you almost miss that it's happened. It's rich in character development, plot twists and turns, and amazing research. With careful attention to precise details and consistent character voice and growth,you just can't go wrong!
Loved State of Lies. I'm not sorry I requested and received the free review copy, but I am sorry I didn't find more spiritual depth in the pages. Sigh.
State of Lies is on tour with Celebrate Lit.
About the Book
Book: State of Lies
Author: Siri Mitchell
Genre: Suspense
Release Date: August 13, 2019
Months after her husband, Sean, is killed by a hit-and-run driver, physicist Georgie Brennan discovers he lied to her about where he had been going that day. A cryptic notebook, a missing computer, and strange noises under her house soon have her questioning everything she thought she knew.
With her job hanging by a thread, her son struggling to cope with his father's death, and her four-star general father up for confirmation as the next Secretary of Defense, Georgie quickly finds herself tangled in a political intrigue that has no clear agenda and dozens of likely villains.
Only one thing is clear: someone wants her dead too.
The more she digs for the truth, the fewer people she can trust.
Not her friends.
Not her parents.
Maybe not even herself.
About the Author
Siri Mitchell is the author of 14 novels. She has also written 2 novels under the pseudonym of Iris Anthony. She graduated from the University of Washington with a business degree and has worked in various levels of government. As a military spouse, she lived all over the world, including Paris and Tokyo.
Siri is a big fan of the semi-colon but thinks the Oxford comma is irritatingly redundant. Visit her online at sirimitchell.com; Facebook: SiriMitchell; Twitter: @SiriMitchell.
More from Siri
A Sense of Place
I'm so excited about the release of State of Lies! Among the many reasons for my excitement is the fact that I set the story in my own home town: Arlington, VA. Here are some things you might not know about Arlington:
Arlington was originally included within the borders of Washington, DC.
Arlington isn't actually a city – it's a county. We're the smallest self-governing county in the nation.

Arlington regularly takes the top spot as the most educated place in the country.

Arlington LOVES books. I count at least a dozen different little libraries in my neighborhood alone.
Our region often has a hurricane warning or two every hurricane season. Can you guess where I've seen the longest lines when people start to make last-minute preparations? It's not the grocery store; it's not the hardware store. It's the library! (Why wouldn't you stock up on books too?)
We host Arlington National Cemetery, the Iwo Jima Marine Corps War Memorial, and the Pentagon.

We are home to the very first Five Guys hamburger joint location.

We are also home to the headquarters of over a dozen national agencies as well as organizations like Rosetta Stone and Nestlé.
People who attended our high schools include Sandra Bullock, Warren Beatty, Shirley MacLaine, Katie Couric, and Patch Adams.
The thing I love most about Arlington? It's people. Countless government contractors members of the federal workforce live here. I number them among my friends and neighbors. I've never met a group more dedicated, more informed, or more determined to put their expertise to good use. And guess what? My heroine, Georgie Brennan, is one of them!
The Pentagon and Washington, DC
Blog Stops
Book Reviews From an Avid Reader, August 20
Among the Reads, August 20
Babbling Becky L's Book Impressions, August 20
Blogging With Carol, August 21
CarpeDiem, August 21
Josephine Anne Writes, August 21
Fiction Aficionado, August 22
All-of-a-kind Mom, August 22
Genesis 5020, August 22
Andrea Christenson, August 23
Locks, Hooks and Books, August 23
Pause for Tales, August 23
Through the Fire Blogs, August 24
Truth and Grace Homeschool Academy, August 24
Inspired by fiction, August 25
Because I said so and other adventures in parenting. , August 25
Adventures of a Traveler's Wife, August 25
For Him and My Family, August 26
Rebekah Jones, August 26
Betti Mace, August 26
As He Leads is Joy, August 27
Wishful Endings, August 27
Reflections From My Bookshelves, August 27
Moments, August 28
Mary Hake, August 28
Remembrancy, August 28
Just the Write Escape, August 29
Simple Harvest Reads, August 29
Hallie Reads, August 30
Bigreadersite , August 30
Living Life Free in Christ, August 30
Connect in Fiction, August 31
Debbie's Dusty Deliberations, August 31
Texas Book-aholic, August 31
janicesbookreviews, September 1
A Reader's Brain, September 1
Inklings and notions , September 1
Life of Literature, September 2
Real World Bible Study, September 2