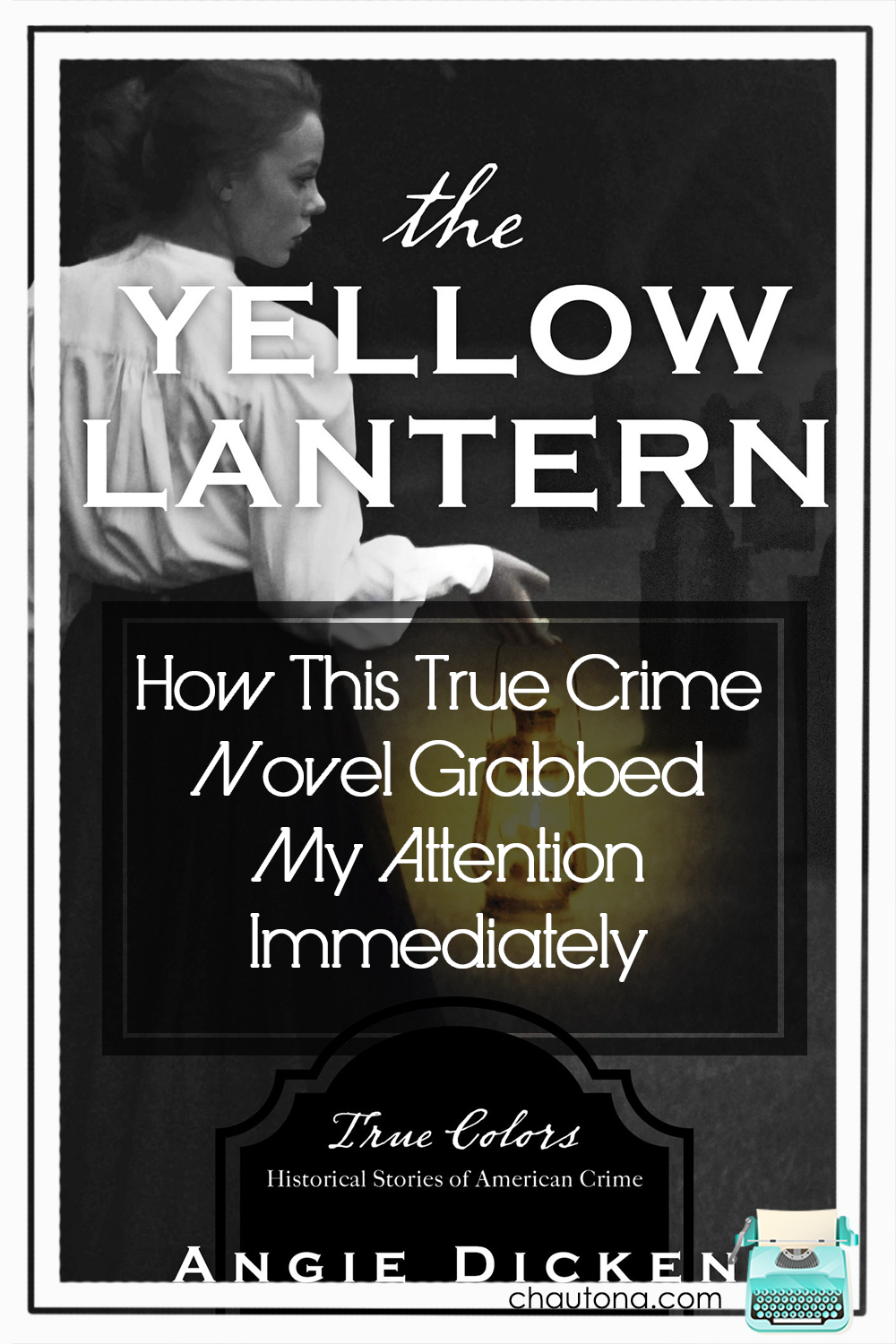 The stack of magazines hadn't interested me at first, but after reading everything else my aunt had brought to our desert hacienda, my thirteen-year-old self was bored. So, I dragged them out and discovered among the Good Housekeeping and Better Homes & Gardens magazines, there were others—True Crime.
People robbed and killed for all kinds of reasons—jealousy, money, even so-called love. I remember one story about a guy who killed a brother or cousin or some relation like that because the other person had inherited a coveted snuff box. My granny had dipped snuff since she was an infant—true story! But for another day.
I knew about snuff and all its nastiness.
No snuff box was worth going to the trouble of murder much less the consequences of it!
Years later, I found a few true crime books at a garage sale and bought them. I expected hours of exciting reading, but the gruesome details were too much for me.
So, when Barbour started their True Colors Historical Crime series, I was excited. The White City and The Pink Bonnet were both intriguing stories with an emphasis on more than just the crimes. They took a look into the lives those crimes could have affected.
Obviously, when I had the opportunity to request a free review copy of The Yellow Lantern, I had to say yes, right?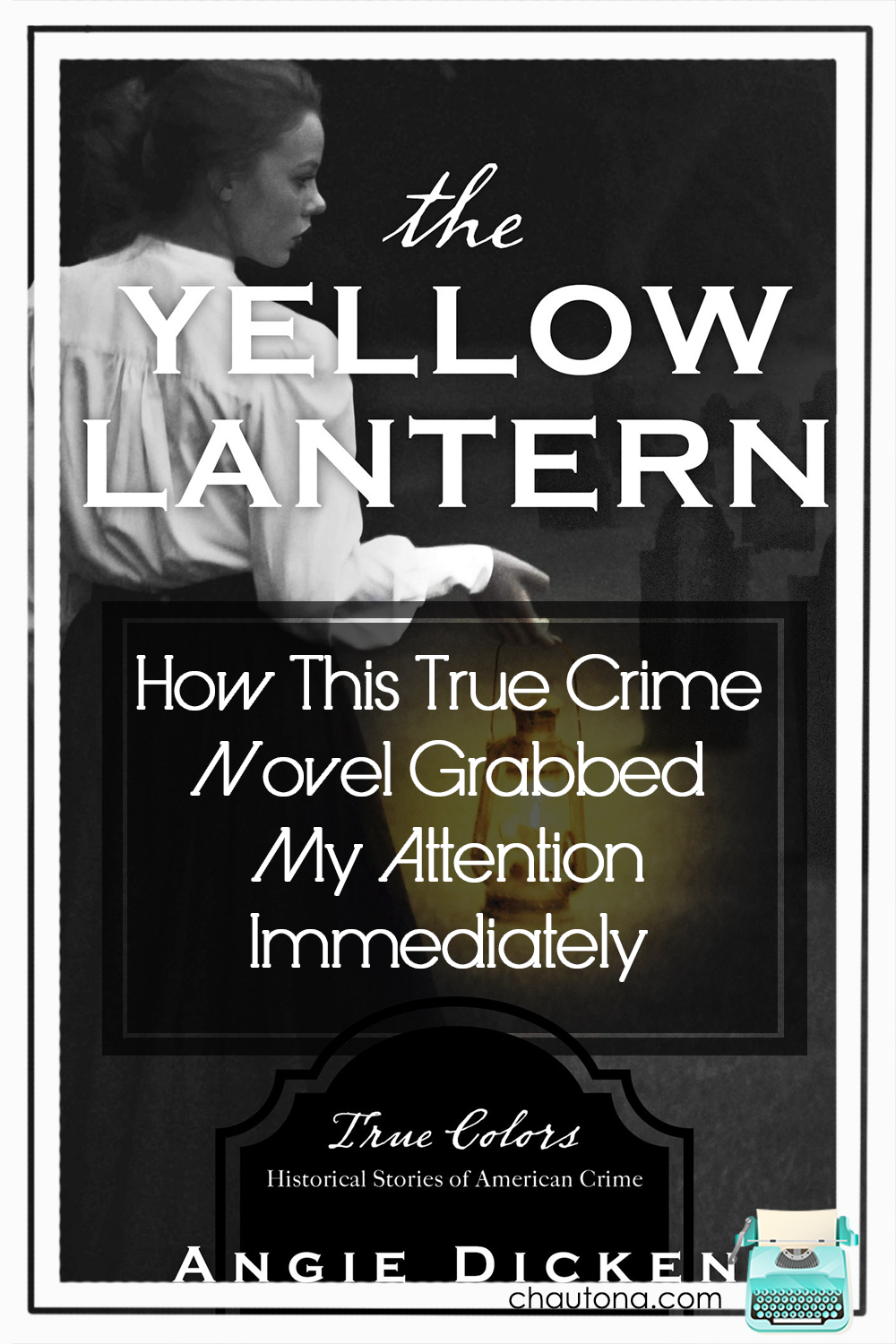 Note: links are affiliate links and provide me with a small commission at no extra expense to you.
How The Yellow Lantern Grabbed My Attention Immediately
Like the others in the series, the black and white cover with its single pop of color captures your interest and makes you want to know more. What about a lantern could possibly be related to a crime?
Well, the subject matter might beg for one. I mean, grave robbers and bodysnatchers? EEEP!
Painting a picture as creepy as you could hope for without being the thing of nightmares (it doesn't go that far), The Yellow Lantern has a strong opening that makes you instantly sympathetic to the main character.
That's important because part of the story didn't work for me. Most of the book is absolutely wonderful, but Josie/Josephine spends most of the book trying to convince us why she is going along with this scheme. The words make sense on paper—without it, her father is in trouble. Unfortunately, that doesn't show for some reason.
I spent most of the book ignoring her protestations that she must do what she doesn't want to do and just focused on relationships and how they were going to put a stop to this body-snatching business.
And that part of the book was excellent.
In fact, I loved the characterization of all except one of the antagonists. He was a little "too evil" if you will. I saw where Dicken worked to show why he would consider himself "the hero of his version of the story," but I never "got there" with it.
Still…
Written in a beautiful blend of modern casual with enough historical flair to keep it from being anachronistic feeling, The Yellow Lantern offers a well-written story of disappointment, determination, and a tiny bit of detective work. Only a few small things pulled me from the story—the way Josie called her employer by his first name relatively early and his terms of endearment before any formal declaration had been made. Even in America in 1824 among factory workers and managers, that is a bit… casual, from my research.
But it's minor, and frankly, the way Barbour seems to love short books, I imagine it was necessary. What Dicken did brilliantly was make a relatively short book (I'm guessing 65k at most) feel like a much longer story without ever letting it drag.
Additionally…
While I did read the synopsis, I didn't catch the year the book was meant to take place. With it featuring factory work and a girl wearing a "shirtwaist," I imagined late 19th/early 20th century. That made for some confusing moments until the date fully hit my mind.
That's just past the Regency period! It took time for me to wrap my brain around that.
The only other thing I think the book lacks is a connection to a known criminal. Unlike the other two books in the series, this isn't about a specific person but a type of crime.
Absolutely not sorry that I requested a free review copy and I'm thrilled to say that I really liked the book—almost loved it. Now I've found another author I need to read more of. Angie Dicken pairs well-written and tempered description with an engaging plot and delightful characters to keep you riveted to the page.
About the Book
Book: The Yellow Lantern
Author: Angie Dicken
Genre: Christian Historical/Suspense
Release Date: August 2019
Josephine Is Forced to Spy for Grave Robbers
Step into True Colors—a new series of Historical Stories of Romance and American Crime
In Massachusetts in 1824, Josephine Clayton awakes on the table of the doctor she's assisted all these months. She was presumed dead by all and has become the doctor's next corpse for his medical research. Frightened, the doctor tries to kill her, but Josephine begs to be spared.
A deal is struck—Josie will leave her village and work at a distant cotton mill. All the while, she'll await her true mission—posing as a mourner to help his body snatcher procure her replacement.
At the mill though, Josie is praised for her medical remedies among the mill girls, gaining attention from the handsome factory manager Braham Taylor. Yet, when Braham's own loved one becomes the prey for the next grave robbing, Josie must make a choice that could put her dark past behind her or steal away the promise of any future at all.
What price will Josie pay for love when her secrets begin to unravel?
About the Author
Angie Dicken credits her love of story to reading British literature during life as a military kid in England. Now living in the U.S. heartland, she's a member of ACFW, sharing about author life with her fellow Alley Cats on The Writer's Alley blog and Facebook page.
Besides writing, she is a busy mom of four and works in adult ministry.
Angie enjoys eclectic new restaurants, authentic conversation with friends, and date nights with her Texas Aggie husband. Connect with her online at www.angiedicken.com.
More from Angie
Barbour's True Colors Crime concept intrigued me from the very beginning. Being the daughter of a doctor and discovering the ties of grave robbing to the early medical profession, I was excited to dive deep into 19th century Massachusetts. Grave robbing around Boston and New York was often employed by doctors desperate for medical advancement.
Men and women were both involved in the procuring of bodies for doctors. Finding these accounts led me to take took a look at the current medical remedies of the time—tinctures, elixirs, and herbal concoctions. My heroine was created in the tension of a desire to heal and the desperation of medical pursuits.
Amidst these medical ties to the historical moment of 1824, something was also shifting among women in rural areas of New England. Many women were employed by newly built cotton mills (Lowell Mill was my inspiration for the fictional Gloughton Mill in The Yellow Lantern). These working opportunities for women offered an escape from their home-bound lives and the rare chance for independence.
Of course, with such industrial environments, injuries, and sometimes death, would occur. Noting the accounts of these kinds of fatalities in historical articles, my research came full circle.
I found three strong threads to weave into my grave-robbing story—desperate doctors in need of research, a doctor's assistant needing an escape from her village, and a mill, not only offering that escape but the chance at bodies for the desperate medical community.
My heroine, Josie Clay, found life in the tangle of these threads of mills, medicine, and grave robbing—all playing out within the pages of The Yellow Lantern
Blog Stops
Genesis 5020, August 15
Seasons of Opportunities, August 15
All-of-a-kind Mom, August 15
Bigreadersite, August 16
Emily Yager, August 16
Inspired by fiction, August 16
The Christian Fiction Girl, August 17
Book Bites, Bee Stings, & Butterfly Kisses, August 17
Daysong Reflections, August 17
Retrospective Spines, August 18
Spoken from the Heart, August 18
Kathleen Denly, August 19
Through the Fire Blogs, August 19
Christian Bookaholic, August 19
Maureen's Musings, August 20
For the Love of Literature, August 20
Simple Harvest Reads, August 21 (Guest Review from Mindy Houng)
Godly Book Reviews, August 21
A Reader's Brain, August 21
Truth and Grace Homeschool Academy, August 22
Betti Mace, August 22
Locks, Hooks and Books, August 22
Hallie Reads, August 23
Mary Hake, August 23
Inklings and notions, August 23
Abba's Prayer Warrior Princess, August 24
For Him and My Family, August 24
Stephanie's Life of Determination, August 24
Connie's History Classroom, August 25
Pause for Tales, August 25
Debbie's Dusty Deliberations, August 25
Babbling Becky L's Book Impressions, August 26
Tell Tale Book Reviews, August 26
amandainpa, August 26
Blossoms and Blessings, August 27
Texas Book-aholic, August 27
janicesbookreviews, August 27
Back Porch Reads, August 28
Just the Write Escape, August 28
Giveaway for The Yellow Lantern
To celebrate her tour, Angie is giving away a grand prize package of a $25 Amazon gift card and a paperback copy of each of the books in the series!!
Be sure to comment on the blog stops for nine extra entries into the giveaway! Click the link below to enter.
https://promosimple.com/ps/e71c/the-yellow-lantern-celebration-tour-giveaway