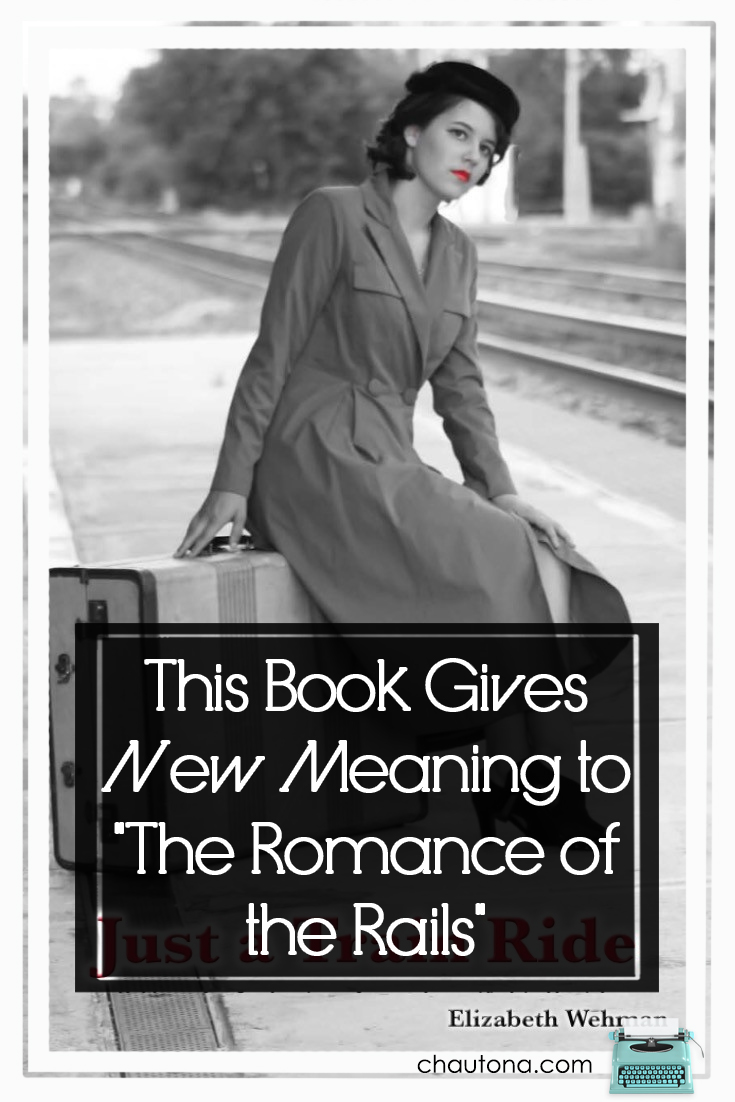 When the synopsis for Just a Train Ride appeared, I knew I had to request a review copy of the book. One thing, shallow as it may be, stopped me, however.
The cover.
As indie covers go, it isn't bad—not really. I like most of it. The typography didn't grab me, but it wasn't horrible. But the single splotch of red lipstick in a black and white photo—every Photoshop novice does it at some point. It's fun.
And I'd even made a cover for one of my books with a colored flower growing out of black and gray ashes. Fortunately, I'd scrapped it before it saw the light of day. This wasn't nearly as bad. Just that tiny spot of red… well, and the typography.
At least the designer hadn't used Papyrus font. I latched onto that and the synopsis and filled out the request form.
Into my planner it went. May 26th… my review date.
Then, on May 24th, I left home and drove three hours south to attend my son's graduation—and forgot the book.
Oops.
So, after getting home and sleeping for a few hours last night, I pulled out Just a Train Ride and started reading.
One of Denny's cooks came over and said hi while I was still on the first chapter. He took one look at my face and said, "No good?"
I didn't know. Not yet. But I was nervous.
Somewhere around chapter four, I gave up. With a fine-tipped Sharpie pen in hand, I removed the red lipstick and made it look like the near-black it would have in black and white.
Of course, now I wonder if it was that distracting the whole time or not. Would I have enjoyed that first chapter or two more if I'd just dealt with my (granted, quite peculiar) issues earlier?
No clue. And you know what? It doesn't even matter. Because this book…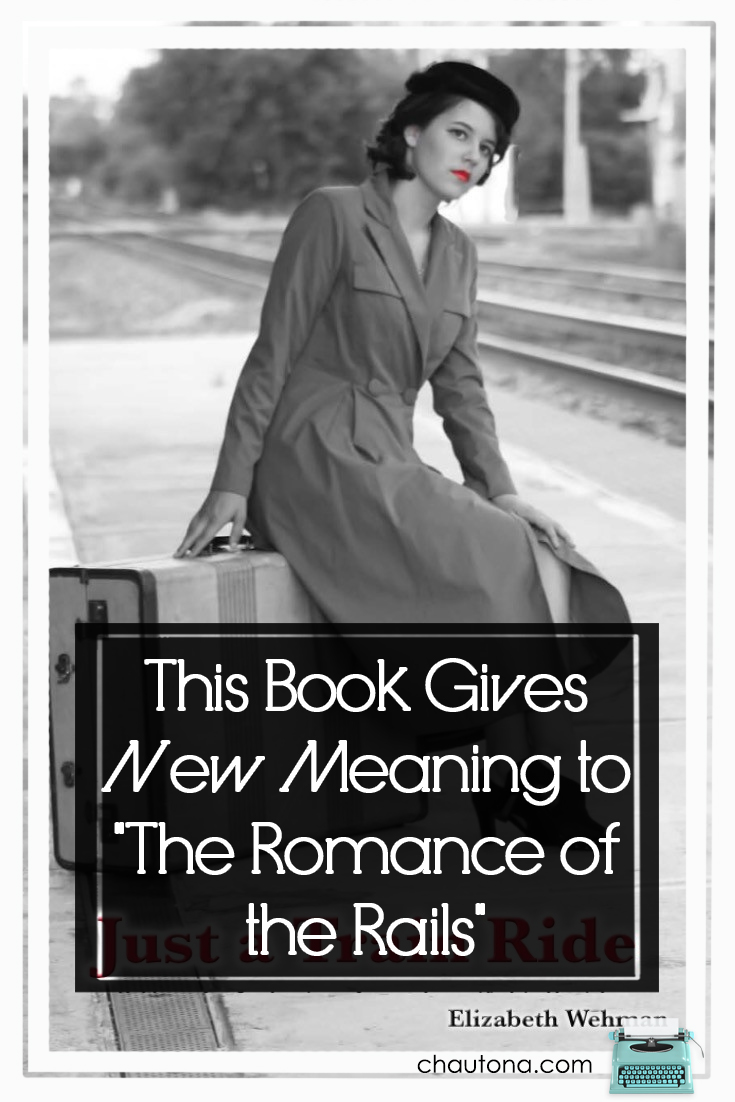 Note: links may be affiliate links that provide me with a small commission at no extra expense to you. Additionally, I requested a review copy and am glad I did. This is what I thought.
This Book Gives New Meaning to "The Romance of the Rails"
In a world that practically screams to authors, "show, don't tell," Elizabeth Wehman has managed to find a way to "tell" all she wants and still hold readers' attention.
With the skill of a natural storyteller, she weaves a story that I can't even decide if it's pure fiction or part memoir/biography. (According to the author story below, it IS a fictionalized biography!) The way she does it, by a chance meeting of old and young on a train from Chicago allows that comfortable narrative style to shine best.
Foreshadowing? Nailed it.
Natural dialogue? Yep.
Enough tension to hold your attention? On a train? With just two people talking? Absolutely.
Solid faith that encourages without preaching? Oh, yeah.
Story-wise, I only have one real complaint. At the very end of the book, one of the characters promises to tell the last bit of her story when she gets home. For all I know, she did.
We just don't get to know it. And that was a huge letdown. I read the end a dozen times, trying to find just one line to hint at what it was. Can't find it.
There are a couple of issues with Just a Train Ride that I should note.
In a few places, one character would continue speaking in a new paragraph in such a way as to make you think it is the next person. But it's not. Dialogue tags, as much as I hate their overuse, would have been helpful in those places. I know why the author did it, but the lack of clarity became frustrating.
For those bothered by formatting issues, occasionally, you'll have a sentence or paragraph centered out of the blue.
Still, that's about it. I didn't really find many typos or things like that, so that was a blessing. (I should confess that I read very quickly, so I could have missed them).
The only other objection I have—and again, it's minor—is that the very last chapter feels very "telly" and rushed. I get why, but a smoother exit would have really made an otherwise wonderful book almost perfect.
I'll be getting the author's other books after reading this one. Requesting a review copy of it–so glad I did. I really did enjoy it immensely.