It had been years—a decade, even—since I'd read any Amish fiction. While I'd enjoyed the first few stories I'd read in the genre, it had gotten old… stale. And quickly. So, when a new friend mentioned loving a couple of Amish authors, I asked who she recommended. Why she recommended them.
She mentioned Jennifer Beckstrand.
I'd never heard of her. Still, I asked why—what about this Amish author stood out from the rest? The answer intrigued me.
"Because her books aren't the same story you've read a hundred times. She does things that are different."
I made a note to try something by Jennifer Beckstrand and promptly forgot all about it until last November when I discovered I'd be in a series of books with her.
And not for Amish fiction. Just clarifying that.
Additionally, I was the cover designer for the series, so I got to know each of the authors a bit as we hashed out the perfect girl, the perfect setting, the perfect… everything.
Beckstrand's inspiration girl intrigued me. The picture came with hair spilling everywhere, wearing a white knit camisole, and with an expression I couldn't resist.
We'd have to use her.
She just needed a dress—one that at least looked close to the right era. While not completely period correct, we found it in a late Victorian miss—one who was so bone thin and with such narrow shoulders that I had to do some serious work to adapt her body to Miss Camisole's head.
Then I discovered she needed a shotgun. The first attempts were terrible, but eventually, I found one that didn't look "placed there" when I… well, placed it there!
By the time I had that cover done, I was half in love with the girl myself. And I hadn't read the story!
Then came time to add a chapter to the back of my book. I read it. That's all it took to know my friend had been right about Jennifer Beckstrand. I would definitely enjoy her book.
I'd just have to order me a copy.
That's when I saw it—the chance to receive a review copy of Jessie and James. C'mon… even the title begs to be read. Although I knew I'd be in the trenches, fighting to get a book done right now, I almost didn't hesitate.
Well, yesterday was the day to read. Am I glad I decided to review? Oh, yeah. Why?
Note: links may be affiliate links that provide me a small commission at no extra expense to you.
The Best Reasons to Stop Everything & Read This Book
I've typed and deleted this first sentence a dozen times. Why? Well, everything I could say seems inadequate or overblown.
I think that's because unlike Jessie in Jessie and James, this novel doesn't take itself too seriously—or seriously at all.
Full of fun, lively banter, and a lovely twisty plot that kept things from becoming too predictable, this book offers a quirky escape into late 19th century Utah and the gold rush.
Jessie is not amused.
Instead, the girl would love nothing more than to see mining outlawed—or at least run out of town at gunpoint. She'd probably fling a warning to repent after the men as they fled her wrath. Just sayin'.
Then there's James.
One of the most brilliant things about Beckstrand's writing is that she managed to create a guy who is truly delighted with a character whom most men might find both a little intimidating and a whole lot annoying. I mean, let's face it. The girl goes around threatening to shoot anything that annoys her. And everything annoys her!
This should be obnoxious and overblown, but instead, Beckstrand manages to turn Jessie into an intriguing and sympathetic character instead of a snotty "Nancy Oleson" (you know, Nellie's replacement in the TV series based on Little House on the Prairie).
Even Jessie's spiritual journey is angst-riddled, funny, and has a point to it.
It's sincere, simple, and yet important. I think it could all be summarized in a verse that Beckstrand didn't even use to "proof text" her point. Romans 2:4— "Or do you think lightly of the riches of His kindness and tolerance and patience, not knowing that the kindness of God leads you to repentance?"
If I had any complaint about the story, and I really don't, I'd say it was that elements regarding James' past were resolved a little too neatly.
Realistically speaking, it's not likely.
But frankly, any other way of handling the issue would have left that element feeling unresolved. Don't know about you, but that's um… not so good. So, as much of a complaint as it could be… it's not. I'm glad she did what she did. I'd have been disappointed in anything less.
Look, I don't know about Amish fiction–still haven't tried hers yet.  However, I can say that if she writes more western fiction, it'll be top of my list.
Recommended for anyone who loves western fiction with more than a little humor and strong female leads—especially when pitted against male leads who are just as strong. Jessie and James is sure not to disappoint.
About the Book
Book: Jessie and James
Author: Jennifer Beckstrand
Genre: Western Historical Inspirational Romance
Release Date: July 24, 2019
Jessie Madsen has her hands full helping her parents run their small farm and boarding house while every fortune-seeker in the country seems to be flocking to her small town in search of gold.
It's bad enough that claim jumpers won't quit trespassing on her property, but geologist James Kelsey, mildly intriguing and surprisingly handsome for an Easterner, seems more interested in her than the mining business.
Jessie is certain she doesn't have the time or the need for a man, and after getting her heart broken, she has resolved never to fall for an outsider again.
Add stolen cash, a fast-talking con man, and a pair of bandits, and Jessie is indeed up to her eyeballs in trouble.
Will she soften her rock-hard exterior and let the geologist discover the hidden treasure in her heart?
About the Author
Jennifer Beckstrand is the two-time RITA-nominated, #1 Amazon bestselling Amish romance author of The Matchmakers of Huckleberry Hillseries, The Honeybee Sistersseries, and The Petersheim Brothersseries for Kensington Books. Huckleberry Summer and Home on Huckleberry Hill were both nominated for the coveted RITA® Award from Romance Writers of America.
Jennifer has always been drawn to the strong faith and the enduring family ties of the Plain people and loves writing about the antics of Anna and Felty Helmuth, the Honeybee sisters'aendiBitsy, and Alfie and Benji Petersheim.
Jennifer has written twenty-one Amish romances, a historical Western, and the nonfiction book, Big Ideas. She and her husband have been married for thirty-four years, and she has six children and seven adorable grandchildren, whom she spoils rotten.
More from Jennifer
Jessie and James is my first published Western historical novel, and I couldn't be more excited. The first book I ever wrote was a historical Western, and I've been wanting to write another one for ten years. (That first Western is still hanging around my house somewhere. I might decide to publish it next.) For my research, I traveled to a real mining town about two hours from my house. Yes, it really is named Eureka, and it was a boomtown in the 1880s, the period in which my book is set. I met an old-timer in Eureka who told me some fascinating stories about mining then and now.
Did you know that you may own the ground your house sits on, but you only own it to sixty feet deep?
So a mining company can come in and dig a mine right under your house, and it's perfectly legal. Many mines were dug straight down or in any direction that would get them to ore faster. In the 1880s in Eureka, often they'd dig straight down using only picks, shovels, and dynamite. A plumb bob was utilized to make sure their tunnels were straight up and down.
They usually dug down 600 feet then drifted horizontally a couple hundred feet, then dug down again. Some mines went deeper than 1800 feet. Nowadays, there aren't many mines that deep. They're more dangerous, so they're too expensive to insure.
In Jessie and James, James is an ex-cowboy turned geologist looking for gold. Jessie is a feisty, independent woman who runs a boarding house with her parents and thinks Eureka needs a little more fire-and-brimstone preaching to keep the incorrigible miners in line. Jessie doesn't want anything to do with a gold digger, and she's willing to use her shotgun to run James off.
But James doesn't scare that easy, especially when the woman on the other end of that shotgun might turn out to be the love of his life.
Jessie and James is full of shotguns, bandits, and heart-stopping romance. Don't miss it!
Blog Stops
Reading Is My SuperPower, August 1
Library Lady's Kid Lit, August 2
Betti Mace, August 2
Inklings and notions, August 3
Jeanette's Thoughts, August 4
Blossoms and Blessings, August 4
Truth and Grace Homeschool Academy, August 5
Christian Bookaholic, August 6
Splashesofjoy, August 6
Abba's Prayer Warrior Princess, August 7
Connie's History Classroom, August 8
Maureen's Musings, August 8
Through the Fire Blogs, August 9
Bigreadersite, August 9
A Reader's Brain, August 10
Blessed & Bookish, August 10
Texas Book-aholic, August 11
For Him and My Family, August 12
Debbie's Dusty Deliberations, August 12
Just the Write Escape, August 13
Happily Managing a Household of Boys, August 14
janicesbookreviews, August 14
Giveaway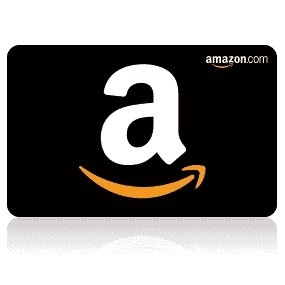 To celebrate her tour, Jennifer is giving away a $10 Amazon gift card to two winners!!
Be sure to comment on the blog stops for nine extra entries into the giveaway! Click the link below to enter. https://promosimple.com/ps/e57b/jessie-and-james-celebration-tour-giveaway