My feet pounded the treadmill as I scrolled page by page through the book. I'd never heard of the author—Courtney Walsh. But the cover had taunted and tempted me until I bought it. I hadn't even read the synopsis, but after I did…
Bookstore? Refurbished furniture? Notes on hearts? What isn't there to love?
Maybe I built it up too much in my mind, but by the time I'd swiped the last page, I was disappointed. The cover didn't fit the time of year (a personal pet peeve). Valentine's Day in Colorado does not conjure up the idea of green trees and sundresses. Just sayin'.
But it wasn't just that there was something else about Paper Hearts that didn't do it for me. It wasn't bad, by any stretch, but it wasn't the amazing book I'd hoped for.
A couple of years later, I read Just Let Go by the same author. Now that book I loved. Like almost everything, I had things that kept it from being perfect, but I think I gave it five stars. If not, it was like 4.49999 or something. 😉
Not long after that, I read about Ms. Walsh's daughter having been diagnosed with cancer.
I got her age wrong, I think… or maybe she had a birthday SUPER close to when I read about it, but I immediately put a sticky note up on the wall of the lighthouse. When someone gave me the news a few months ago that she was now in remission (or cleared or whatever you call it… the word used was remission, anyway) and headed off to college, I couldn't believe it had been so long. She was seventeen now. What? I prayed for this girl all this time. Prayed for her mother and the fears that only moms get—fears we rarely share.
And most of my cancer prayers have ended in begrudging thanks to the Lord that He is always good, even when we're not ready for His decisions. Like the ones that remove those beloved people from us. Not this time. Not this time. I got to go into that little room with the hundreds of sticky notes on the wall and write the words, "In remission. Praise the Lord!" and move it to the "answered" side of the room.
Not gonna hide it. I cried.
Yeah, I did. Me—the one who never cries. Wracking sobs of grateful tears that at least one mother didn't have to say that kind of goodbye. She got to send her girlie off to college. She got to deal with the mess and horror that comes in the fallout of medical trauma, maybe. But her girl is still here.
See, I HATE cancer like nobody's business. I watch it creep in and break hearts. Real ones. Not paper ones filled with sweet messages. Real ones full of hopes, dreams, pains, sorrows. And I hate it.
But not this time, you stupid radical cells. God said no this time. Those tears were praise and worship of a God who remembers that He had a mother here who mourned him. He truly does know the pain from all sides.
Courtney Walsh recently released a new book, If for Any Reason, that she wrote during the medical nightmare called cancer.
I was anxious to read it, so when a blog tour opportunity came up to request a review excerpt, I took it. Except I didn't want an excerpt. I wanted the book. So I bought it. I read If for Any Reason last night. Yeah, this book might be a podcast episode all by itself. Just sayin'.
Note: some links are affiliate links that provide me with a small commission at no extra expense to you.
Sometimes "It's Better" Is the Greatest Understatement Ever
Each book I've read by Courtney Walsh has been better than the last—in my experience, anyway. I feel like a hypocrite saying that, because I really feel each book should be viewed on its own merit. But I can't deny that each book really did improve on the last.
Sigh. But that's such an insane understatement when it came to If for Any Reason.
To be fair, I think a significant part of why has to do with the fact that I would call this "Romantic Women's Fiction" rather than straight-up romance. It is also solidly redemptive fiction, which I LOVE as well.
What did Walsh do so well this time?
So many things. Let's start with characters. I'm a sucker for messed-up characters, and Courtney Walsh has written an entire cast of really flawed, need-a-come-to-Jesus-moment characters. From Emily to Hollis, Isabelle to JD, the grandparents to even Jolie's mother, these folks are messed up on so many levels. Christians act like Christians… and don't. The unsaved act unsaved… and sometimes they act more "Christlike" than the saved. It's authentic. Real. Familiar.
Heartbreaking.
Even the redemptive story woven through each character doesn't have a neatly tied bow at the end of If for Any Reason. And thank you, Courtney Walsh for that. It's what makes the story feel so believable and what gives it so much hope. How often do we think we're never going to "arrive" because on the screen or the page, the "good guy" ends up one spit-wash away from perfect? Walsh doesn't do that. Spit-washes are just going to make mud in the tears of her still-broken but healing characters.
The plots—yes, plural. In this time-split novel, we have several plots and times playing out as we learn what brought everything to where it is today even as we live through the today. She uses the epistolary device in such a beautiful and unique way. I love how she did that.
Capital L-O-V-E. Love.
But more than anything, I love the faith in If for Any Reason Walsh didn't beat us over the head with it. Each character embraced or repelled the Lord in ways that fit his or her own character perfectly. If I have any criticism of this book, it would be that there was one tiny nuance that would have been beautiful to show and she didn't. That said, I don't know if you could do that without making it preachy.
Look, this book doesn't have sermons. Conversations about the Lord are kept to a minimum. Prayers are gritty, transparent things from a hurting soul. It's not neat and clean by any stretch of the imagination.
Instead, If for Any Reason is one of those books that I'll be chewing over for days. I'll probably reread it. Soon.
SO glad that when offered an excerpt to review, I chose to just buy the whole thing and read it all. I'd never have been satisfied with just an excerpt.
About the Book
Book: If for Any Reason
Author: Courtney Walsh
Genre: Contemporary Romance
Release Date: February 3, 2020
Emily Ackerman has traveled the world, her constant compass and companion a book of letters her mother left for her when she died. With no father in the picture, her mom's advice has been her only true north. But when professional failure leads Emily back to Nantucket to renovate and sell the family cottage she inherited, she wonders if her mom left advice to cover this . . . especially when her grandmother arrives to "supervise." And especially when her heart becomes entangled with Hollis McGuire, the boy next door–turned–baseball star who's back on the island after a career-ending injury.
As sparks fly between her and Hollis, Emily is drawn to island life, even as she uncovers shocking secrets about the tragic accident that led to her mother's death. With her world turned upside down, Emily must choose between allowing the voices from her past to guide her future or forging her own path forward.
About the Author
Courtney Walsh is the author of ten inspirational novels. Her debut, A Sweethaven Summer, was a New York Times and USA Today e-book bestseller. Courtney lives with her husband and three children in Illinois, where she is also an artist, theater director, and playwright.
More from Courtney
3 Bits of Wisdom Every Mother Hopes Her Daughter Cherishes
By Courtney Walsh
There are so many types of mother-daughter relationships, and I've discovered that in most of my novels, these relationships are explored in one way or another. My most recent book, If for Any Reason, delves a little deeper into this universal relationship, as the main character's only connection to her late mother is a book of letters she left behind for daughter when she died.
It was interesting to think through the advice and wisdom I would want to be sure to share with my own daughter, if for any reason I wasn't here to share it in person. There's so much I would want to say, so many lessons I would want to share, but if I had to boil it down to three bits of wisdom, I think it would be these:
Ask for help when you need it.
I'm not sure why it's so difficult to admit we need help sometimes, but in the past year and a half, my family has faced some pretty significant medical challenges, and I learned that it's necessary to let other people help you. One of the quickest ways to burn out and get overwhelmed is to try to do everything on your own. Now, I'm not talking about laziness. I'm not talking about figuring out ways to get other people to do things for you that you don't want to do, but genuine help in this journey of life—spiritually, mentally, physically—all the ways that you need to be strong and healthy. You were never meant to figure everything out on your own. And it's less lonely when you let people in.
Mistakes are good . . . as long as you learn from them.
Okay, it's inevitable. You're going to mess up. You're going to make a million mistakes and sometimes you're going to really, really regret them. It's okay. It's okay to make the wrong choice now and then . . . but only if you learn from it. Because even though there's a lot of grace for your mistakes, there are still consequences, and if you're not willing to learn what you did wrong, you're just going to keep making a mess of things. Don't do that. Don't be stubborn and unmoving. There are opportunities to learn something new every single day, and there are people all around you who can help teach you—but only if you humble yourself, realize you don't know everything, and are willing to learn. Remaining teachable is one of the greatest things you can do. Learn this lesson early, and you'll go far.
Be yourself.
This is one of the most important and most challenging lessons any of us could learn. It's a platitude, isn't it? Advice you'd find on the outside of a coffee mug or embroidered on a throw pillow. But it's more than that, this whole idea of being who you are, who God created you to be. Here's the tricky part—how do you know who that is? The only way I can tell is to spend time with yourself. And to not be afraid to sit in the quiet with your thoughts. Learn what God says about you so that if those ideas are challenged or someone else tries to put a label on you that you don't want, you're armed with the truth. This will serve you well as you work to discover who you are.
The truth is, as a mother, I'm constantly learning. As a person, I'm constantly learning. And while these are just three bits of wisdom I hope my daughter carries with her, there are so many other lessons I hope she learns, lessons I hope I can teach her so she doesn't need to learn the hard way.
What about you? What's one bit of wisdom you want to be sure to pass along to the next generation?
Blog Stops
Among the Reads, April 7
Remembrancy, April 7
Through the Fire Blogs, April 7
Debbie's Dusty Deliberations, April 8
Robin's Nest, April 8
Texas Book-aholic, April 8
Wishful Endings, April 9
deb's Book Review, April 9
Read Review Rejoice, April 9
Batya's Bits, April 10
Just the Write Escape, April 10
Reflections From My Bookshelves, April 11
Just Your Average reviews, April 11
Inklings and notions, April 12
Life Love Writing, April 12
Worthy2Read, April 12
Lighthouse Academy, April 13
Hallie Reads, April 13
The Meanderings of a Bookworm, April 13
A Baker's Perspective, April 14
Splashes of Joy, April 14
Older & Smarter?, April 15
Cultivating Us, April 15
Happily Managing a Household of Boys, April 15
Simple Harvest Reads, April 16 (Guest Post from Mindy Houng)
Inside the Wong Mind, April 16
Blessed & Bookish, April 17
Back Porch Reads, April 17
Writing from the Heart Land, April 17
Truth and Grace Homeschool Academy, April 18
Vicky Sluiter, April 18
For Him and My Family, April 19
Mia Reads, April 19
My Devotional Thoughts, April 19
Artistic Nobody, April 20 (Guest Post from Donna Cline)
Bookishly Beverly, April 20
Giveaway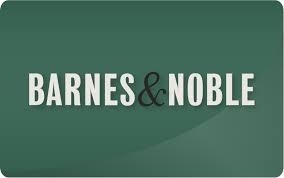 To celebrate her tour of If for Any Reason, Courtney is giving away the grand prize of a $25 Barnes & Nobles gift card!!
Be sure to comment on the blog stops for nine extra entries into the giveaway! Click the link below to enter.
https://promosimple.com/ps/f92f/if-for-any-reason-celebration-tour-giveaway