I wanted this to be "Ella's Best Tips for Creating an Exciting New Life." And to be fair, when you have no memory of life at all, anything is exciting. I get that. Still, if anyone knows how to "reinvent" herself, it's Ella. So, I sat down and talked to her. This was supposed to be an interview, but she kind of took over and had her own ideas for how the post should go, so I'm just going to turn you over to her.
Here we go, folks.
Hi, all. I decided you could just see how I created my exciting new life in the book. I thought I'd show you how not to get to the place where you need to!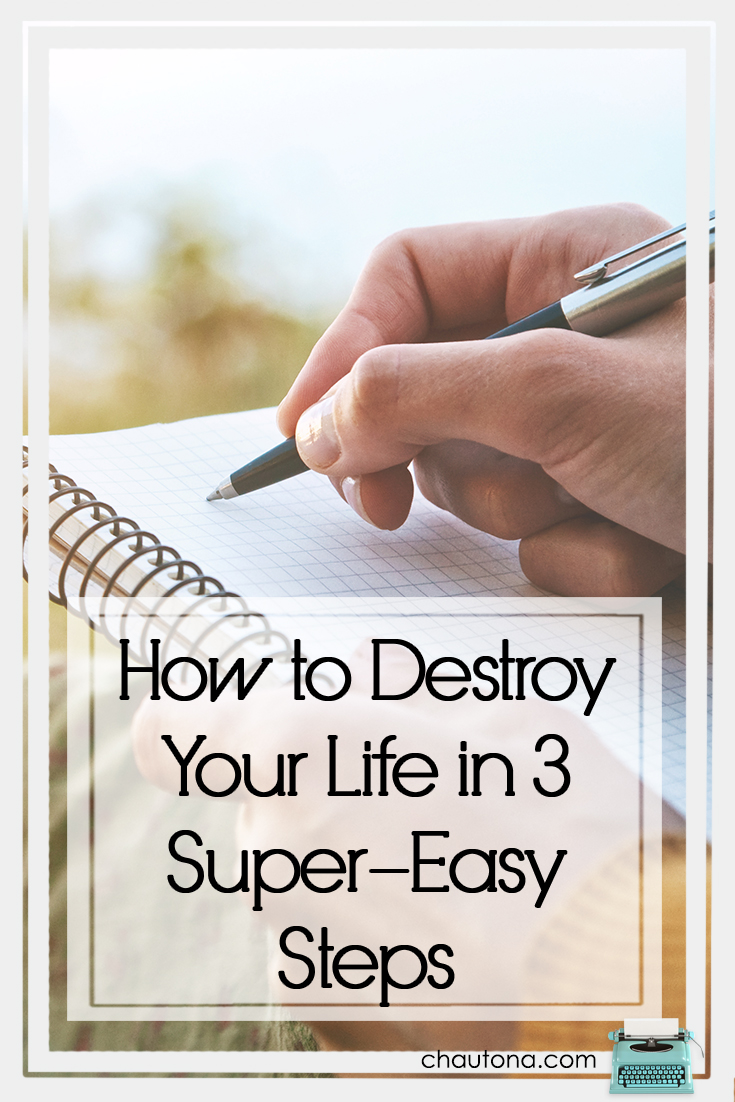 Note: links may be affiliate links that provide me with a small commission at no extra expense to you.
How to Destroy Your Life in 3 Super-Easy Steps
Anyone can wake up and discover that he or she doesn't like where life is going. I woke up and discovered that I had done it—ruined my life. And, after getting a complete "do-over," I almost did it again. Let's face it. If anyone knows how to ruin her life, it's me. So here's how to do it in 3, super easy steps.
First: Make everything all about you.
Seriously, it's so easy to do. I mean by nature, we're selfish people. So, just give into that. Make how you feel about a situation the most important thing in your life. Hey, you deserve it, right? How can you be expected to give anything unless you keep your own bucket full. And well, then you might need to fill a few more—just in case. It's always good to have reserves, right?
If people complain, there's always a handy mess of reasons that they should yield to you. You're sick. Or maybe you're tired. You're burned out or working "for their benefit."
Learn how to justify every self-centered action. By the time you're done, those who once loved and respected you will be all too happy to leave you very much alone.
Second: Check out.
Remove yourself mentally, physically, and emotionally from those around you. Give them token bits of you so that they don't try to get you "help," but don't really engage. With today's social media, cellphone addiction, and the busyness of life, you should manage this relatively easily.
At the dinner table, mumble "Mmm hmm" while flipping your phone screen in an endless scroll upward. At the women's Bible study, "research" the verses they are discussing. If necessary, share something before digging in again. At family gatherings, play a game on your phone while "talking" to those around the table.
The nice thing about this one is that everyone else around you is likely doing it, too. They probably won't even notice!
Third: Make your choices sound spiritual.
I did this before and after the "episode." Back then, I would spend hours in Bible study. It's kind of hard to argue with someone's need for a fresh infusion of the Word. If they want something from you, and you're not in the mood, make it a matter of prayer—at least until they leave you alone, anyway.
Find a Biblical reason to reject anything you don't like. Counseling? Psychology is worship of the mind. Run! Medication for depression? Not on your life! It's all a spiritual state, you know. Just spend more time in the Word. That exercise class to get those endorphins going? "Bodily exercise profiteth little," you know! (I Timothy 4:8 KJV) See how easy it is to sound oh, so spiritual?
You have to be careful about this one, though. If you really dig into the Word with a heart to learn, you may find that you become more of a servant to those you love or come into contact with. This will not destroy your life in the way you'd hoped. And prayer tends to open us up to positive spiritual growth, too.
So make sure your spiritual-sounding choices are just that. Spiritual-sounding. Don't be sincere, or you'll never succeed at destroying your life.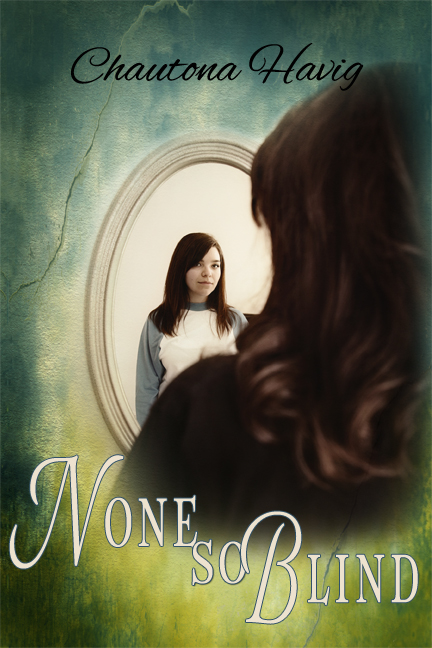 OUCH!
Okay, I've taken the keyboard away from Ella. Her tongue is being ripped out of her cheek as I type. She'll have a long recovery on that one. But she makes a good point.
It's really easy to ruin your life—even when you have a good one. Learn from Ella's mistakes. Avoid the three life-ruining habits. It's not all about you. Don't check out from real life. And whatever you do, immerse yourself in the Lord and His Word because it's right and because it honors Him—not you.
And to see how well Ella did that herself, get her story, None So Blind.