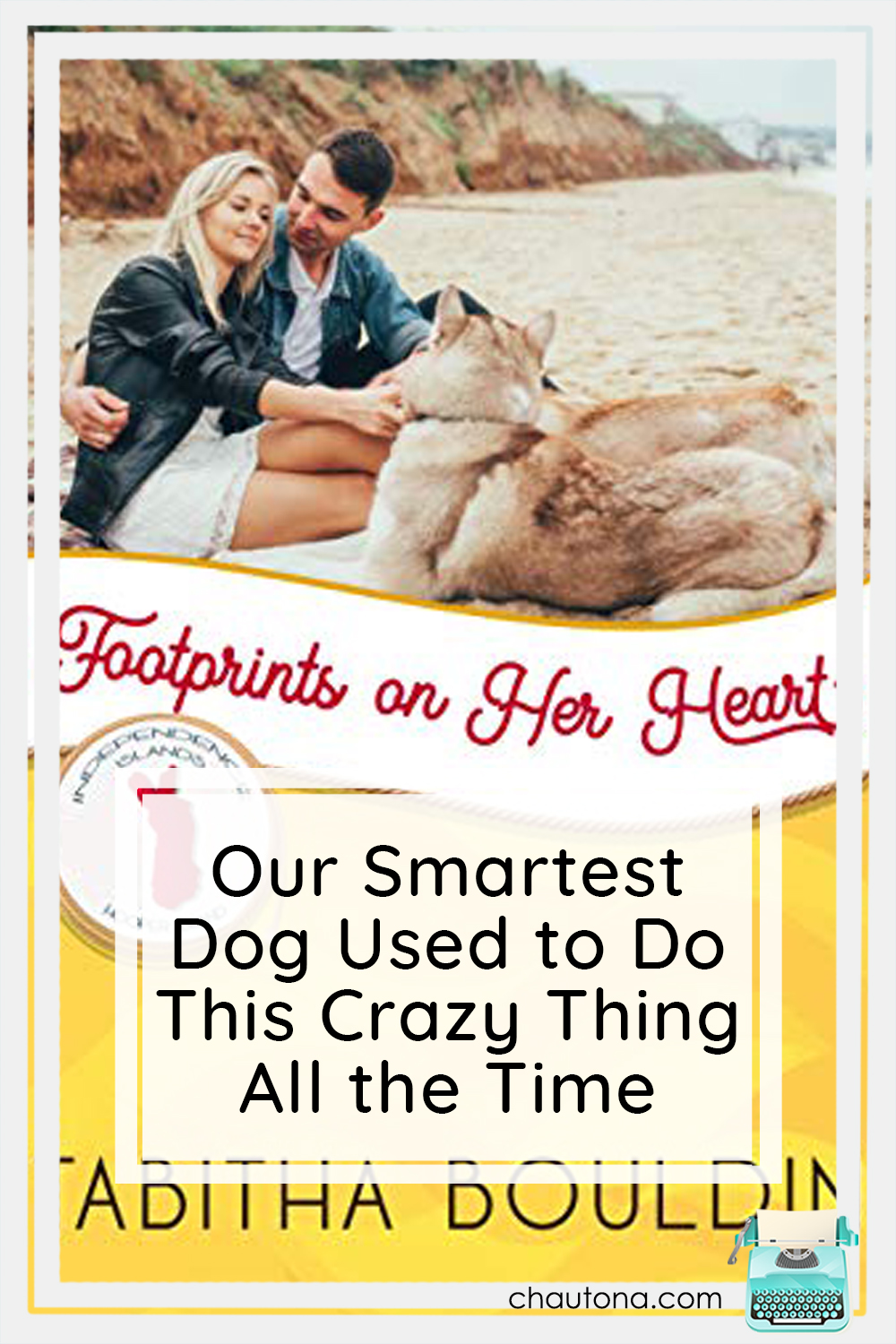 I was torn between the names Kemper and Mitzi. In the end, I think Kemper won, but I can't be sure. Why don't I remember my own dog's name? My Christmas present in 1985?
Well, that Australian shepherd mixed mutt didn't stay whatever I named her for long.
We'd just moved to "the property" in Mojave, California. That's what we called the five acres we lived on in an 18′ travel trailer. No electricity. No running water (which we stole from the aquaduct, btw). My Uncle Lon and Aunt Marilyn had come to help us settle in, and when Uncle Lon was around, that meant beer. Dad was a whisky guy himself, but Uncle Lon liked the tamer stuff.
After a week out there, they'd racked up quite a few beer cans, and I hadn't blown them to smithereens yet. Maybe I was still a bit nervous after my near-fiasco about six years earlier. The puppy, however, didn't mind a bit. She'd root around in that bag of cans, lapping up every tiny drop of beer she could find.
Aunt Marilyn took to calling her "Boozer."
That name stuck. Much to my fifteen-year-old, self-righteous chagrin. Look, when you attend Christian schools with people who often give you the stink eye if you even admit that anyone in your family has ever touched the stuff, you don't like to have to say, "Boozer" anytime. Yes, I probably called her "my dog" more than I usually would have for this reason. How ridiculous of me, but that's who fifteen-year-old Chautona was. They didn't call me "Evangeline" for nothing… or as a compliment. Just sayin'.
She was the smartest dog we ever had. Mom would sit out in the sun in a patio chair and Boozer would sit at her side. The Mom would say, "Boozer?" The dog's ears would perk up. She'd say, "I hear critters!" The dog would jump up, poised. Then, after a bit of hesitation, she'd say, "Boozer? Clear the area!" And that dog would do this racing sweep in a circle around our trailer. Birds would fly, snakes would slither, rabbits and kangaroo rats would scatter.
Then she'd trot back over to where Mom sat, lie down, and rest. It was hard work keeping the critters away from us.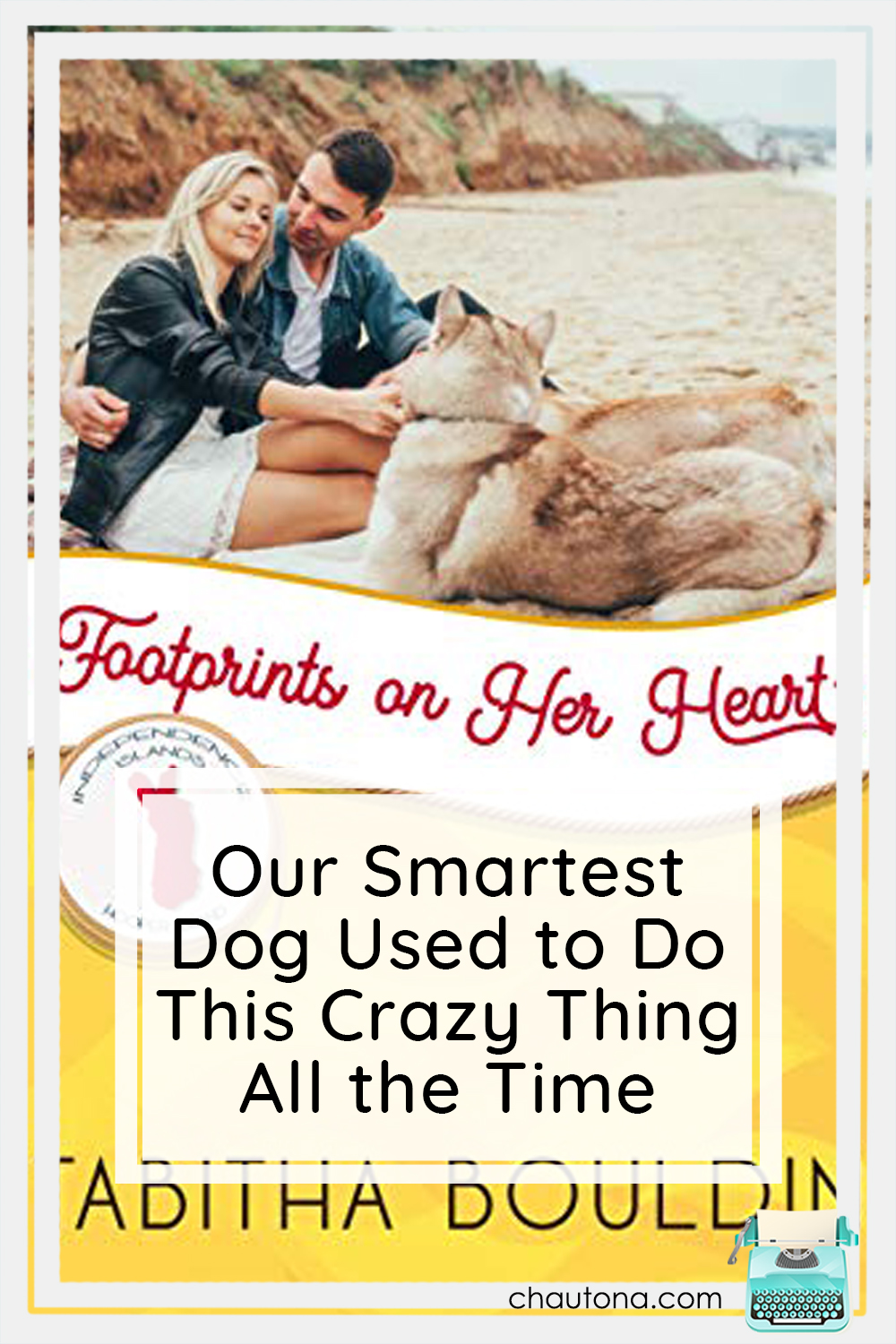 Note: links may be affiliate links that provide me with a small commission at no extra expense to you.
She also used to do this crazy thing. So crazy, I put it in a book!
I wasn't a bright kid. I know this because they say the definition of insanity is doing the same thing over again expecting a different result. Well… I don't know that I thought I was doing the same thing… I was just overly optimistic about how fast I could do it.
Homework in our school comprised of everything we didn't finish during the day. That's it. I rarely had any, but every time I did, I'd be doing it in the car all the way home so I'd be done when I got there. Odd… I forgot about how I didn't have it more than once or twice a week at most. I digress.
By the time I hit the dirt roads, I didn't have much time left, so I'd be scrambling to hurry up and finish. Once we reached the corner of our property, Mom blaring the horn should have been a clue.
But that optimism thing…
Just one more sentence… I could do it before she got there! By "she" I did not mean Mom getting home. I meant Boozer getting to us. She'd race straight up the road at a dead run, heading for the front of the car. At the last possible second, she'd dart to the right, dash in an arc, jump THROUGH Mom's window, across her, and into my lap. If I hadn't been quick enough (and I rarely was), that now meant wrinkled workbooks.
I hated wrinkled workbooks. Boozer's antics were so hilarious that I even put that scene in one of my books. Argosy Junction. Yeah… crazy… running right at the car. She did it all the time. And I ended up with wrinkled pages… all the time.
What's all this got to do with anything?
This week we're celebrating the release of Footprints on Her Heart by Tabitha Bouldin
And she asked us to share a funny pet story in honor of her release!
He's saving the world, one animal at a time.
Trent Raines' opinion, happily ever after has four paws and doggy breath. He spends his days isolated at the shelter, taking care of animals. Especially now that romance seems to be spreading across the islands faster than fleas in summer.
She lives a safe life behind the camera lens.
Kara Parker's job at the animal shelter keeps her too busy to worry about romance. Sure, the boss is cute and all, but her introverted nature is perfectly happy as a photographer and website designer, thank you very much.
Even a quick trip to the mainland to retrieve a truckful of animals won't change their minds.
Or so they think.
As Trent comes to understand Kara, he discovers there's more than meets the eye in his quiet employee. Together, they plan a Christmas adoption festival that's certain to empty the animal shelter in record time. Until a blast from Trent's past puts all the animals in danger.
Sure, Trent and Kara are fine on their own, but they're even better together.
What will it take for these soulmates to conquer their fears and rescue the animals before it's too late?
Footprints on Her Heart continues the Hooper Island stories of the Independence Islands Series featuring five islands, six authors, and a boatload of happily-ever-afters.
The Independence Islands Series: beach reads aren't just for summer anymore.
Get your entries in for the giveaways for this release!