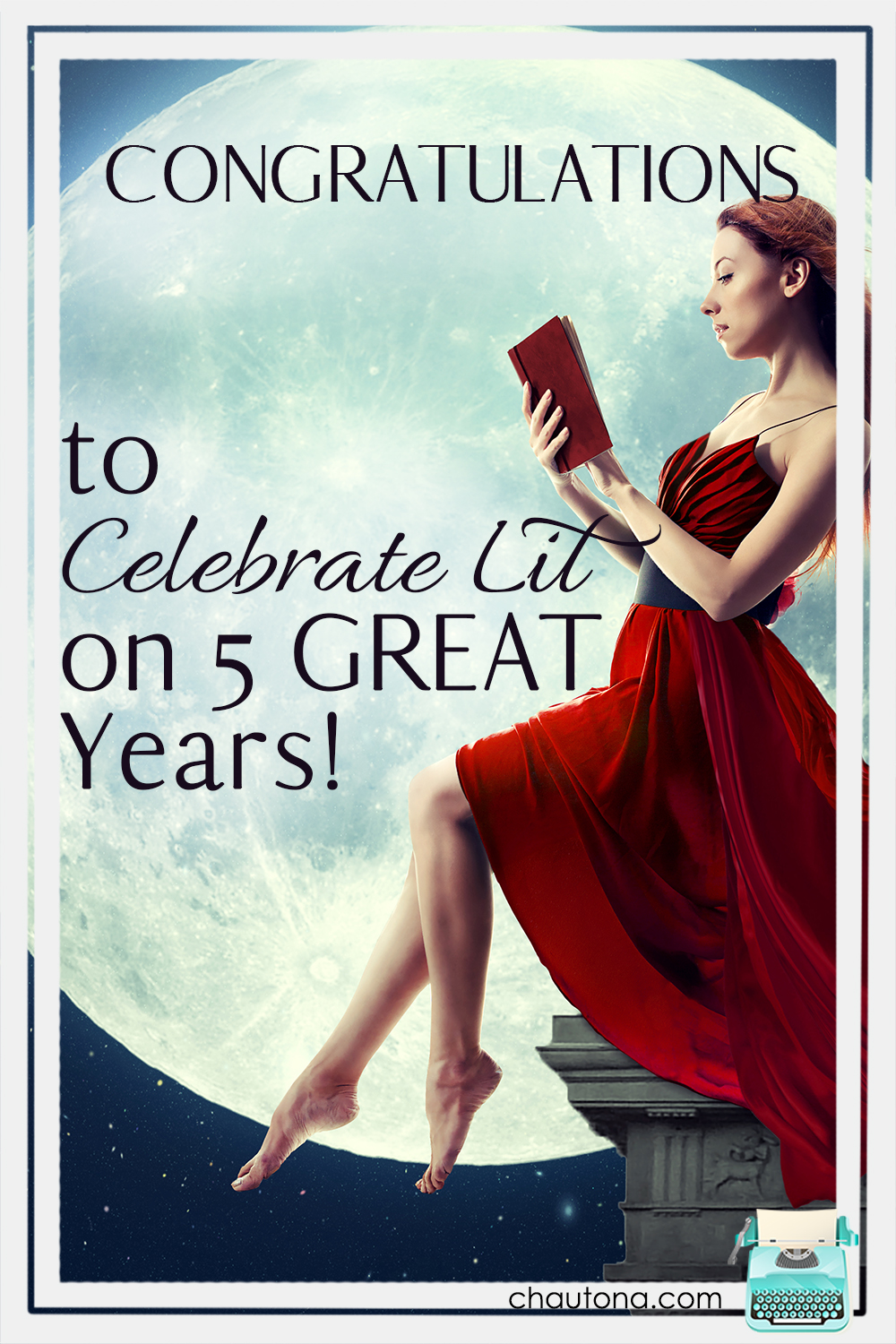 As often happens, college classes sparked an idea—a desire. Authors needed exposure for their books. Word of mouth goes so far, but what if more "mouths" could be rallied to spread the word about great books?
Sandy Barela took all she'd learned in the marketing classes and began with one blog tour to help a friend promote a new release. Little did she know then that five years later, she would have hundreds of bloggers helping her promote authors' books. Little did she know then that she'd tour hundreds and hundreds of books. That first blog tour gave birth to a fledgling company that since then has featured every genre in the clean and Christian realm. From rom-com to women's fiction, historical romance to contemporary, sci-fi to fantasy, not to mention nonfiction, they've done it all.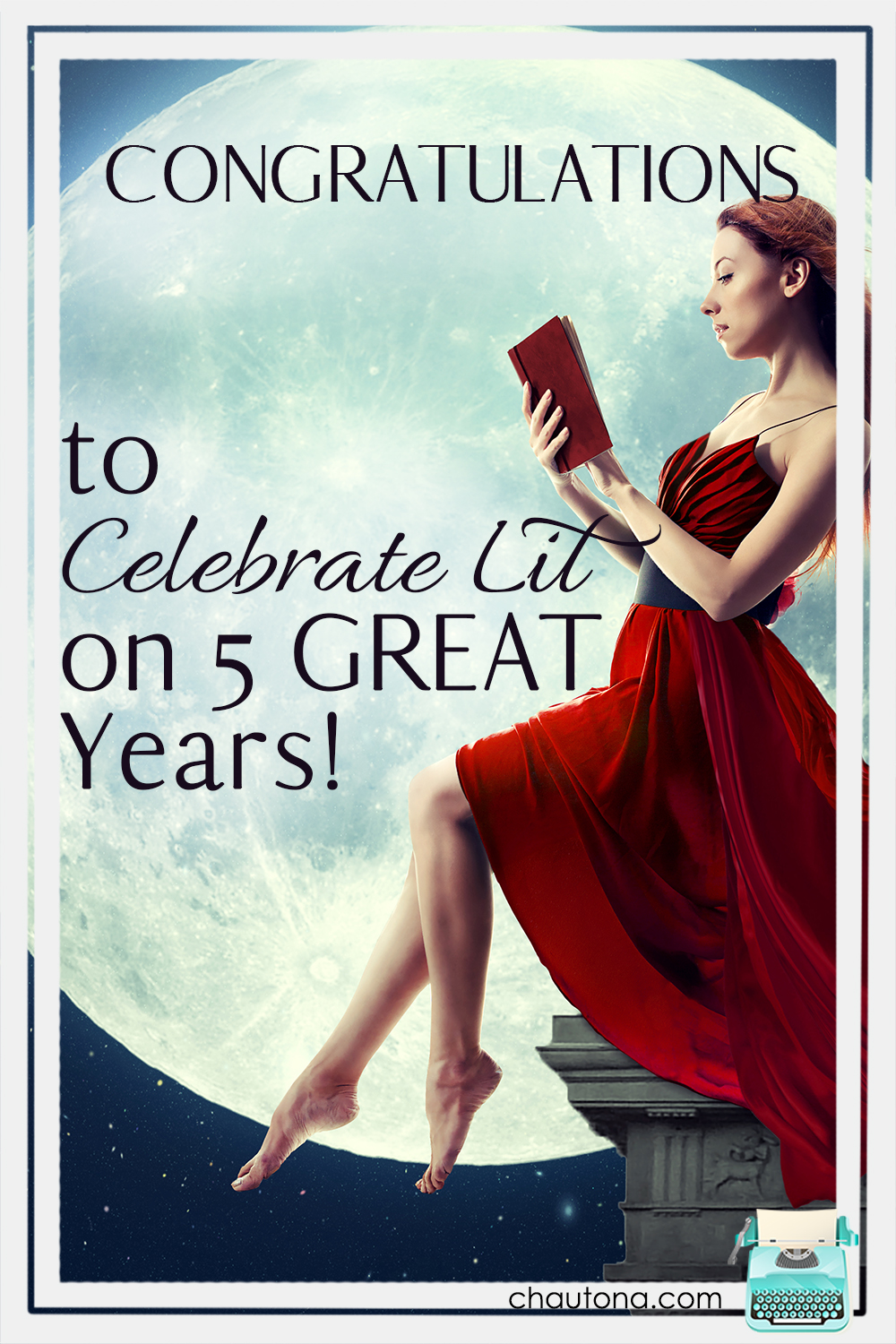 Note: links may be affiliate links that provide me with a small commission at no extra expense to you.
Congratulations to Celebrate Lit on 5 Exciting Years
In the past few years, Celebrate Lit Publicity has expanded first to include Celebrate Lit Publishing and more recently, #BecauseFiction Magazine, an online magazine also dedicated to helping authors and readers connect in one, easy to find place.
Each tour reaches thousands of potential readers who are already looking for their next read. This benefits authors and readers both. Authors know that people don't just see a picture of their book and hope that's enough to capture the interest of their ideal readers. Instead, those readers are exposed to other readers' readers' impressions of that book. All the benefits of an Amazon review (which authors receive, too) but delivered directly to potential readers.
Even more than that, Celebrate Publicity takes those reviews and advertises them where those readers congregate to ensure that even blogger/reviewers with a small following have their reviews shared beyond their little sphere of influence. The Celebrate lit team devotes dozens of hours to each tour to ensure the best success they can give it, and all for an extremely affordable price.
Christian authors love one more thing about it.
Knowing that the team prays over every book toured with the company reminds authors of Who controls not only the outcome of the tour but the company as well. Everything the Celebrate Lit Team does is through careful, prayerful consideration.
So, just what is a blog tour?
You've probably seen one here. It's just information about a book, a reader's perspective on the story or content, a post from the author to you, and a list of other readers who are featuring that book. It's a great idea to visit at least a few of the books to get a balanced perspective on it, but it's an even better idea to go to all of them.
Why?
Because most tours also include a giveaway. Visiting each blog gives each visitor the opportunity to gain more entries into the giveaway, especially if one leaves a comment.
You can discover all the books on tour today by visiting Celebrate Lit to see what books are on tour this week or by visiting the Celebrate Lit Community Forum on Facebook.
From all the authors and bloggers blessed by Sandy and her team at Celebrate Lit, Happy Anniversary! And may you have fifty more years to serve the Lord through this ministry.