Ever wonder what makes someone start writing? What about where ideas for characters come from? Have you been eager to find out what's coming in the Independence Islands Series?
Have we got an episode for you! This week, we're chatting with author Melissa Wardwell about her author journey, her books, and her inspiration for some of the characters in her first book in the Independence Islands series, Scrumptious Independence. Not only that, we get a sneak peek into her upcoming books in the series, too!
Note: links may be affiliate links that provide me with a small commission at no expense to you.
How the Love of 2 Grandmothers Inspired This Series
Each author in the Independence Islands contributes to the series as a whole, but their books also form an independent series within the series. Melissa Wardwell 's series follows Beth Stevens in her quest for independence from familial expectations and utter dependence on God.
In this episode, Melissa Wardwell talks about how both of her grandmothers inspired the character of "Gram" in Scrumptious Independence. Mingling the good food of her childhood with faith, love, and encouragement,
So, thanks, Melissa for sharing all about:
How you started writing
The books you already have in print
Why you chose to join the series
How you chose your food truck for your business
Your thoughts on the collaboration process
The characters of Beth and Gram
Your books in this series & where you're going with them
And all the stuffness
This week's sponsor is: Celebrate Lit Publishing
And even more specifically, the upcoming Independence Islands Series. All of the Merriweather Island books begin releasing, one a month, starting July 28, 2020. All books are up for preorder and for each book you preorder, you can request a collector's postcard including a map of the island (with special places related to that book marked, and a unique offering from the author—a gardening tip, a list of books to try, or as with Melissa Wardwell's books, a recipe! Collect all the cards and receive a special bonus book written just for series superfans! To find out more and how to get them, go HERE.
Links are likely affiliate links that provide me with a small commission
at no extra expense to you.
All they wanted was a happily-never-after. It was supposed
to be a match made on paper. With him halfway across the globe, they'd
never have to see each other again. So what's Richard doing back on
Merriweather?"
Armed with an inheritance she never expected and orders on
how to use it, Beth sets off for Merriweather Island and fulfillment of
a lifetime of dreams.

Or so she hopes."
She met Rafe on the beach when she was just five and it
seemed like fate tied them together. When a chance encounter returns him
to the islands twenty years later, Annie finds her beach friend has
grown up and now needs her help."
Falling in love wasn't in Tyler's orders, but a new
deployment to Iraq is. How can he convince Kendall not to go AWOL when
she hears? What can he do to convince her that they'll make it…
together?"
Everything's falling apart, and Mel's dream transforms into
a nightmare. She thought this was what God wanted for her life, but can
you blame her for second-guessing everything?"
Max much prefers the fictional world to the real, and the
gardening girl's interruptions means he's driven from his writing cave
far too often for his liking.

How's he supposed to craft stories with her distracting him all the
time?"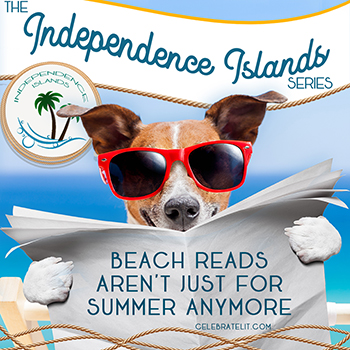 Don't miss your pre-order bonus! Click here for more details.
Thanks again to Melissa for being on the show and as one who has read her book, I can assure you that you want to read Beth's and Scott's story. It's beautiful to see what happens there.
Be sure to check out Melissa Wardwell 's book, What God Brings Together.
About the Book:
Can they walk through the doors God opens for them and allow forgiveness to restore what was taken so long ago?
Marriage was forever, at least that was what Emma thought, but an unfortunate turn of events brought her world crashing in around her. Determination to make a good life for her three children spur her to push through the pain of rejection and loneliness she battles. A chance meeting with a disfigured handyman sparks an unusual friendship that turns into more. The only thing holding her back is the memory of her past and what should have been.
His body's disfigurement and self-torment keep David living in the shadows of society.
After spending time with Emma and her children, he begins to hope for something he knows he doesn't deserve. Unwilling to listen to the self-doubt, he hatches a plan to put right what was wrong in his life. If only she would let him in.