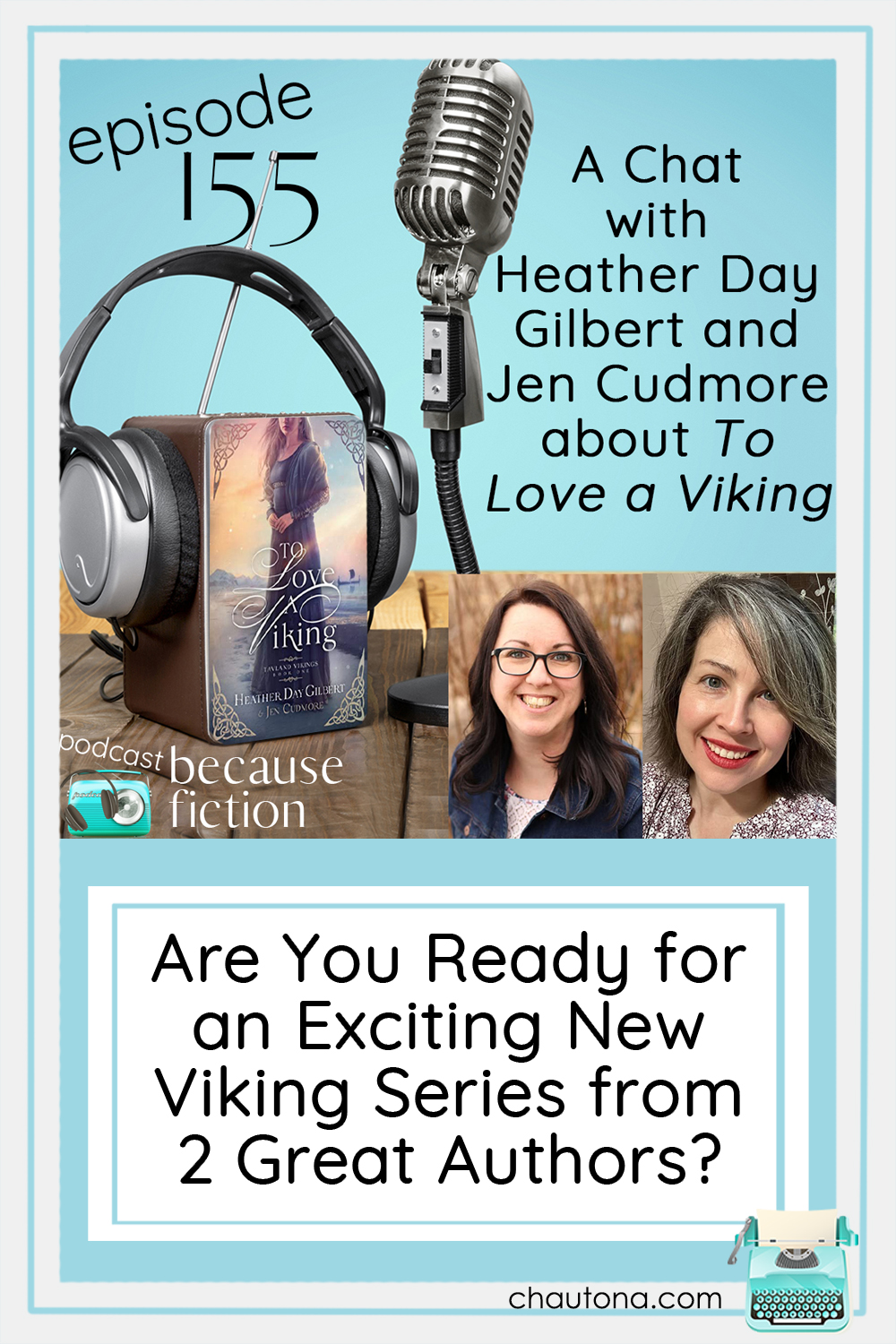 To Love a Viking by Heather Day Gilbert and Jen Cudmore has released, and I got to chat with them about it last week. Guys, this series! If the Christian influence on Viking history isn't enough, what about adventure, fight scenes, and romance that won't make you blush? How about that a damsel is in distress and… gets rescued by another woman instead of the stereotypical DUDE! Listen in!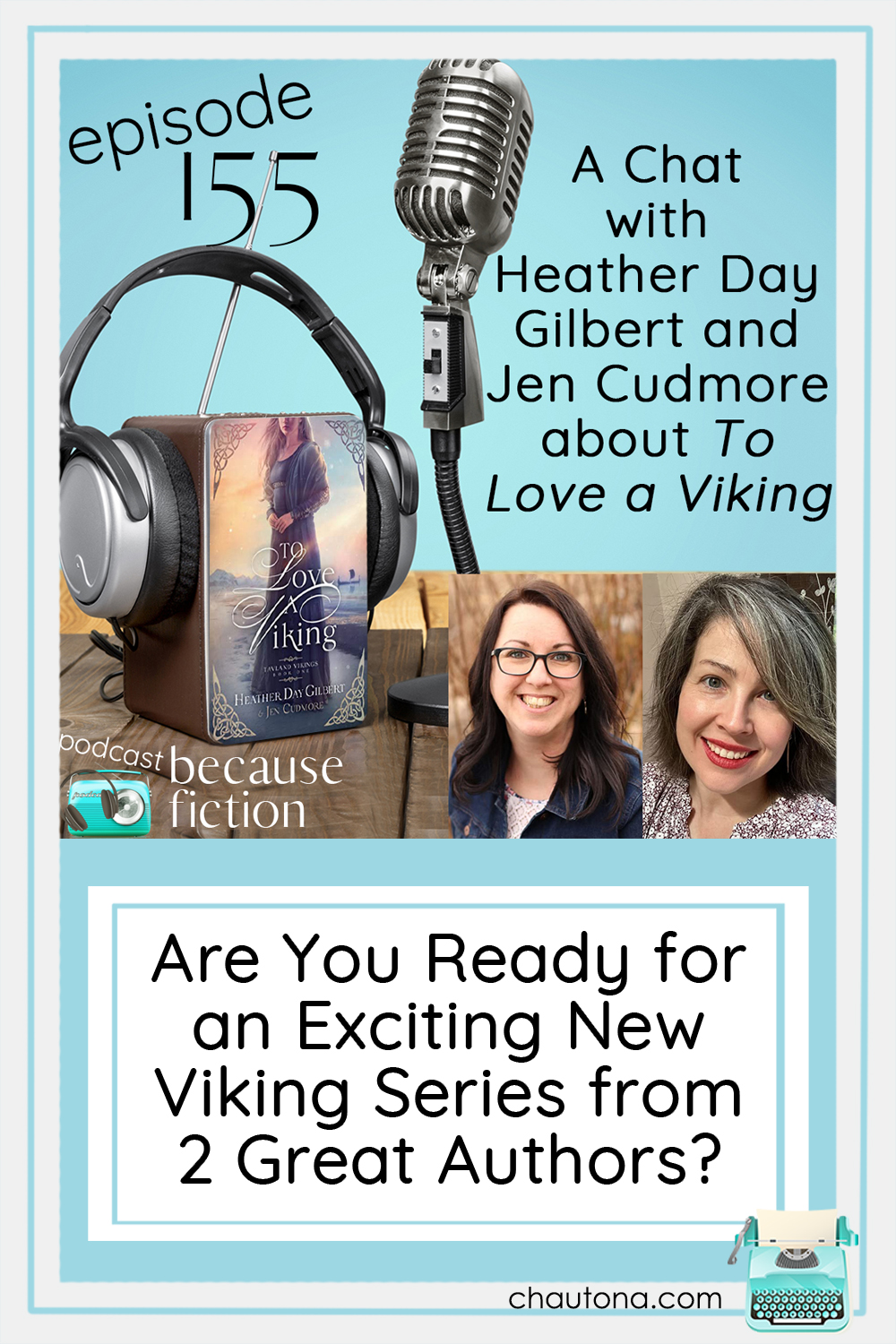 Note: links may be affiliate links that provide me with a small commission at no extra expense to you.
Are You Ready for an Exciting New Viking Series from 2 Great Authors?
One of the biggest surprises I recall from researching books by different authors was that the cozy mystery and suspense author I liked and respected, Heather Day Gilbert, had also written historical Viking books! I made the erroneous assumption that they were romance and skipped them (for the time being… I knew I'd read them some day), and then something happened.
A few months ago, I saw this cover. With Heather's name on it. And some other gal I hadn't heard of–Jen Cudmore. What is this deliciousness? The cover was AMAZING… not stereotypical nor was it inauthentic. It was just GOOD (not to mention gorgeous) and with the Celtic frame (the Vikings did go over to Scotland/Ireland after all), I just felt like it hit all the sweet spots.
Well… the book is here, folks. And I've got a copy in my hot little hands. No, really. It's July. And I live in the desert. My hands are totally hot and in totally all the wrong ways. Just throwin' that out there.
Anyway, Heather and Jen chatted with me about To Love a Viking, and oh my! This book sounds fabulous. We know Viking women were strong. Even those that weren't warriors had to survive Nordic winters. Ergo, strong. But what about strong enough to build a new society with people they'd once fought against. Oh, and rescue a damsel in distress #BecauseYeah!
I'm ready to dive in to To Love a Viking myself, and I hope you'll grab a copy, too. It promises to be incredible.
To Love a Viking by Heather Day Gilbert and Jen Cudmore
Get swept up in an enthralling new romance series featuring women who rule the hearts of Viking men.
ELLISIF
Forced into a financially advantageous marriage that spirals into a nightmare, Ellisif cannot help but imagine what might have been and ache for what was lost. The only lights in her life are her daughters and the friendships she's forged with the household servants.
Though seven years have passed since Ellisif wed another man, Dagar still cannot forget the woman who captured his youthful heart. As the Viking warrior battles for his country's future, he finds himself entangled in a personal war for Ellisif's freedom that could cost his family their reputation and standing with the king. If he risks all, can he save the woman whose face still haunts his dreams? And if given another chance, will she choose him?
INARA
Escaped slave Inara is determined to start a new life. Under the guidance of warrior and shipbuilder Håkon, her sword skill grows, as does her confidence that the Viking men will accept her as a warrior in her own right.
When she is selected to lead a perilous rescue mission to protect Ellisif, Inara finds herself blindsided by feelings for Håkon…and by threats to her freedom far closer than she feared. As dreams and desires collide, she wrestles against the lies holding her captive. Can she conquer her doubts before all that she's hoped for slips from her hands?
Written by award-winning historical author Heather Day Gilbert and fresh voice Jen Cudmore, two love stories entwine in this sweeping Viking-era romance, the first novel in the Tavland Vikings series.
You can find out more about the series and the authors on Heather's WEBSITE.