Fairy tale retellings are a dime a dozen. No, really. They are. It's not always deliberate, but a few in particular, occur frequently. Cinderella, Beauty and the Beast, and The Princess and the Frog are notable examples.
Because of this, sometimes even a mediocre story can come off as amazing simply because it's a new spin on an old trope. A story that might have otherwise been a two or three-star read becomes three or four simply because the author managed to do something fresh or original in the retelling. That happened to me last night.
Note: links may be affiliate links that provide me with a small commission at no extra expense to you
When Does a Great Idea Override a Mediocre Execution?
How about when an author makes us love the characters? Perhaps when a totally plausible plot keeps you turning page after page? Witty repartee?
Compassion?
There are so many reasons to love A Dark Beauty, but I'd say a unique character for our "beauty," as well as our reason for the "beast," top the list. A mechanically minded locksmith's daughter meets Queen Victoria's cousin and sparks fly!
An impertinent butler, a "Gaston-like" character who makes your skin crawl, and all the rumors, whispers, and trouble you could hope for–this book has them all. It even has a housekeeper who is a decided nod to the Disney movie version's "Mrs. Potts." You'll never convince me otherwise.
So with all this, why did I say "mediocre execution?"
Well… because it was. There are some serious flaws in A Dark Beauty–-ones I hate to mention because I really did enjoy the book. I just also was left disappointed at the end.
For one thing, there is intrigue and a bit of a mystery that never gets solved. We don't know who did what or how. It's as if once Dom and Georgianna are "together," everything that conspired to make it happen as well as keep them apart doesn't matter anymore. What? Why would you do this to me?
Add to that some strange anachronisms (more of the "unlikely" rather than impossible variety), and you have problems.
Some things I chose to overlook. While Georgianna makes a couple of really stupid decisions, people do stupid things when they are grieving, scared, hurt, or otherwise have their minds occupied by trouble instead of using the sense God gave them. I get that. In fact, as stupid as they were, they fit the story well. They made her human and flawed.
I just wish I didn't feel as if A Dark Beauty fizzled out at the end.
This is mostly due to a bit of deux ex machina for some of the elements that did "just happen" to work out. Well, that and a genius plot involving Queen Victoria that we never find out the source and true plan of. It's rather vague, contrived, and left unfinished.
And yet I liked the book. I'm glad I requested and received a review copy of it. It was an enjoyable read. No, I didn't love it, but I'm not sorry I read it, and I really do love Dom, Georgiana, Smith, and Mrs. Gill. They carried the book when the story flagged. In my opinion, that counts for something.
I loved Clarissa Kae's Of Ink and Sea, and she has a Cinderella retelling coming out in fall. I look forward to reading it.
A Dark Beauty

is on tour with Celebrate Lit
About the Book
Book: A Dark Beauty
Author: Clarissa Kae
Genre: Historical Fiction/ Fairy Tale Retelling
Release date: March 9, 2021
A Victorian Twist on Beauty And The Beast
Bold and brilliant, Georgiana has a gift for fixing machines—from clocks to carriages—while her father has a penchant for finding trouble. In an accidental fire, Georgiana and her father scar the once handsome face of Lord Pichon, cousin to the queen.
Rumors of Georgiana's gift raise her family's status. Her incomparable beauty captures the eye of many gentlemen and the wrath of Lord Pichon. Abandoned by his peers and alone in his cold castle, Lord Pichon is determined to enact revenge.
When Georgiana's father makes a terrible mistake, she sacrifices herself to pay his debt—as a lowly maid in Lord Pichon's castle.
Her wit and warmth begin to thaw Lord Pichon's estate, making him question his version of the past. Will her kindness break the beastly lord, or will he hold her family hostage forever?
Clarissa Kae is a preeminent voice whose professional career began as a freelance editor in 2007. She's the former president of her
local California Writers Club after spending several years as the Critique Director.
Since her first novel, she's explored different writing genres and created a loyal group of fans who eagerly await her upcoming release. With numerous awards to her name, Clarissa continues to honor the role of storyteller.
Aside from the writing community, she and her daughters founded Kind Girls Make Strong Women to help undervalued nonprofit organizations—from reuniting children with families to giving Junior Olympic athletes their shot at success.
She lives in the agricultural belly of California with her family and farm of horses, chickens, dogs, and kittens aplenty.
More from Clarissa
As a young girl, most of the fairy tales talked about beauty as the only attribute but when Disney came out with Beauty and the Beast, my world was rocked. For the first time, the heroine was a woman with a brain and a plan. I began researching the fairy tale and read every version. When my youngest daughter was born (with dark hair and big beautiful brown eyes) I named her Isla Belle. For as long as I can remember, I dreamed of writing a Beauty and the Beast retelling. And finally, that dream has come true.
Blog Stops
For Him and My Family, March 25
Labor Not in Vain, March 25
Debbie's Dusty Deliberations, March 26
The Write Escape, March 26
Books and Everyday Life, March 26
Texas Book-aholic, March 27
Breny and Books, March 27
The Christian Fiction Girl, March 28
A Modern Day Fairy Tale, March 28
Melissa Wardwell's Back Porch Reads, March 28
Abba's Prayer Warrior Princess, March 29
Tell Tale Book Reviews, March 29
Through the Fire Blog, March 30
Inklings and notions, March 30
deb's Book Review, March 31
Connect in Fiction, March 31
Inside the Wong Mind, March 31
Locks, Hooks and Books, April 1
Inspiration Clothesline, April 1
Babbling Becky L's Book Impressions, April 2
Ashley's Clean Book Reviews, April 2
Musings of a Sassy Bookish Mama, April 3
To Everything There Is A Season, April 3
Beauty in the Binding, April 3
Connie's History Classroom, April 4
Blogging With Carol, April 4
A Baker's Perspective, April 5
Genesis 5020, April 5
Pause for Tales, April 5
Truth and Grace Homeschool Academy, April 6
Godly Book Reviews, April 6
Happily Managing a Household of Boys, April 7
Adventures of a Travelers Wife, April 7
Mary Hake, April 7
Giveaway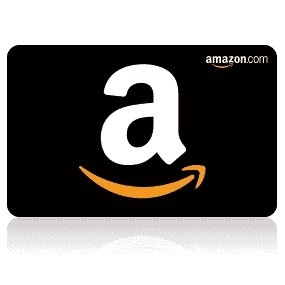 To celebrate her tour, Clarissa is giving away to two winners one $25 Amazon gift card each!!
Be sure to comment on the blog stops for nine extra entries into the giveaway! Click the link below to enter.
https://promosimple.com/ps/109d3/a-dark-beauty-celebration-tour-giveaway