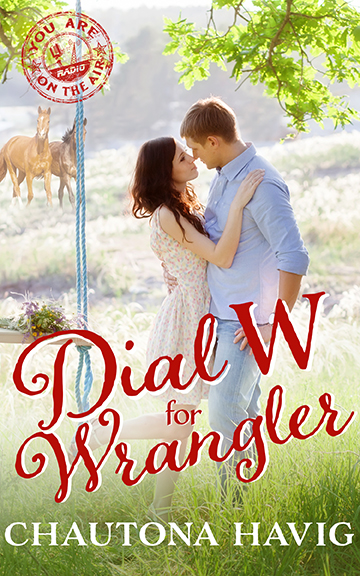 Can one radio show host wrangle two hearts and help them beat as one?
Vi's just trying to sell used recliners and old, broken wagon wheels.  She can't help it if folks keep asking for help with their love lives... can she?
About the Book
When Wade Garrett took over the family ranch, he knew he'd need help. He can tell you anything you need to know about breeding, raising, and selling cattle. He can even wrangle a wild horse or ten every year. He just can't wrangle numbers into proper columns and have them all add up.
Enter Ainsley Jones. New in Sweetwater, the office manager from Los Angeles is out of her element and loves every second of it—except the moments when her boss can't speak a civil word to her.
When Wade hears about the local Dial-a-Deal host and her ad-hock romantic advice success, he starts selling off everything he can find—even sneaks a few things out of Granny's basement—just to have an excuse to call in and get Vi's help.
Will this impromptu decluttering jag get rid of some of his personal baggage along with twenty sleeping bags and an antique egg scale? Enough for him to admit that she's the one thing he doesn't want to declutter from his life or his heart?