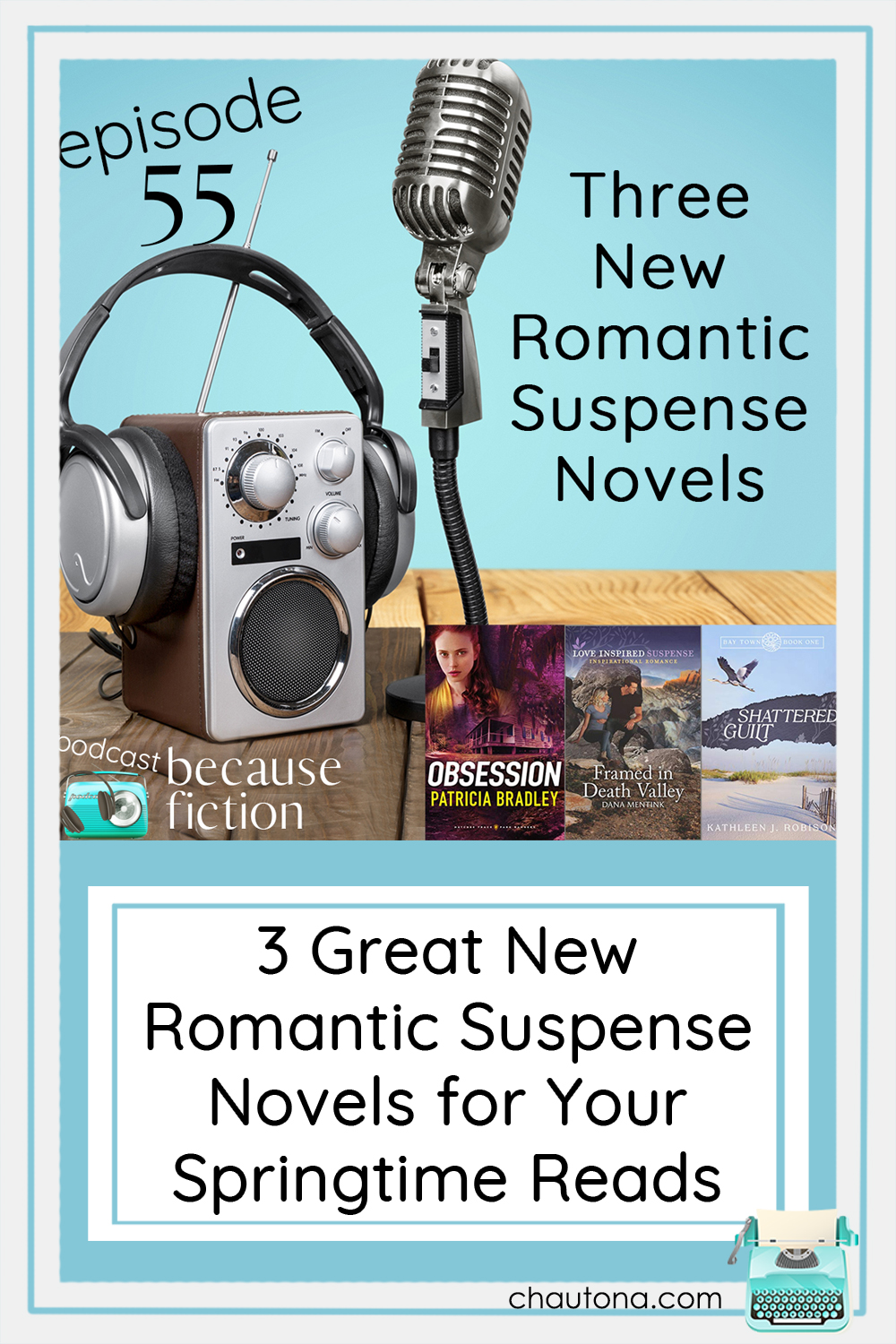 Romantic Suspense is always a fabulous read, and this spring, we've got three fabulous ones to read. I had a short chat with three authors to learn more about their latest books and the series they are a part of. Patricia Bradley, Dana Mentink, and debut author, Kathleen J. Robison each have a fascinating book for us to hear about!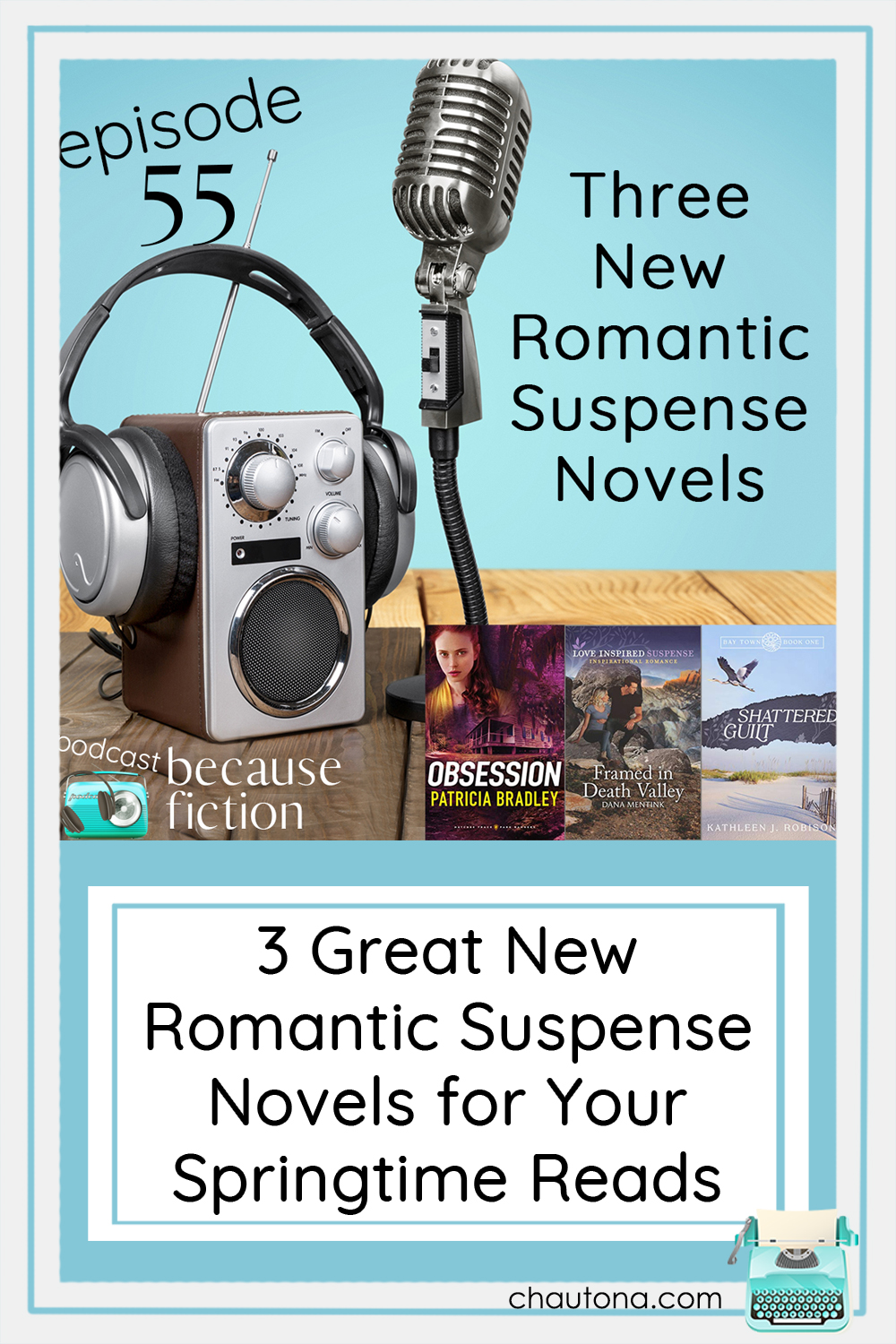 Note: links may be affiliate links that provide me with a small commission at no extra expense to you.
3 Great New Romantic Suspense Novels for Your Springtime Reads
The first of our mini-reviews, today we have three fabulous romantic suspense authors. First up: Patricia Bradley with her latest release, Obsession–part of the Natchez Trace Park Rangers Series.
Natchez Trace Ranger and historian Emma Winters hoped never to see Sam Ryker again after she broke off her engagement to him. But when shots are fired at her at a historical landmark just off the Natchez Trace, she's forced to work alongside Sam as the Natchez Trace law enforcement district ranger in the ensuing investigation.
To complicate matters, Emma has acquired a delusional secret admirer who is determined to have her as his own. Sam is merely an obstruction, one which must be removed.
Sam knows that he has failed Emma in the past and he doesn't intend to let her down again. Especially since her life is on the line. As the threads of the investigation cross and tangle with their own personal history, Sam and Emma have a chance to discover the truth, not only about the victim but about what went wrong in their relationship.
Award-winning author Patricia Bradley will have the hairs standing up on the back of your neck with this nail-biting tale of obsession, misunderstanding, and forgiveness.
Visit her at ptbradley.com
Mystery and Romantic Suspense Author, Dana Mentink
The first book in a new series, Framed in Death Valley opens the Desert Justice series with a bang!
A killer who will stop at nothing…
Framed for a murder he didn't commit, firefighter Beckett Duke gave up on everything—including his marriage to spirited Laney Holland. That is, until Laney's life is threatened. Knowing the real killer is still at large, Beckett now has one purpose: protecting the woman he loves…and their unborn child. But sometimes an innocent man's second chance comes with a deadly price.
From Harlequin Love Inspired Suspense: Courage. Danger. Faith.
Desert JusticeBook 1: Framed in Death Valley
Find her at danamentink.com
Next up is a debut romantic suspense author, Kathleen J. Robison.
I'm pleased to know Kathleen from my ACFW (American Christian Fiction Writers) group. She's a lovely woman with a fabulous talent for storytelling. Like me, she likes to write in a variety of genres, but her heart seems most strongly fixed in romantic suspense.
You can join her newsletter and get her novelette, Essential Ingredients, free. Or, you can order it in paperback from Amazon.
Shattered Guilt by Kathleen J. Robison
When they told her about Southern hospitality, no one mentioned human trafficking.
The move to Bay Town, Mississippi was supposed to be a fresh start for single-mom Melanie and her daughter, Lacy. The quiet Southern town offers a nice relief after the frenetic-paced life of Los Angeles, but something sinister lurks beneath the surface.
Her bridal business struggles to take off, and instead of turning to the Lord, Melanie makes a desperate plea for help–from her ex-husband. Lacey and a friend are attacked, and while Lacey is hospitalized, her friend goes missing—a victim of human trafficking out of New Orleans.
With her ex-husband showing true signs of repentance, the pastor she'd begun to fall for taking a step back, and her daughter's friend lost to the animals who stole her, Melanie goes on a desperate, dangerous mission to rescue the girl and get their lives back.
And she'll do it with or without the Lord's help.
How can Melanie find the girls and rescue them without getting caught herself? Why can't she trust the Lord to keep them all safe, and which man in her life is the right one–if either?
Read this heart-gripping, pulse-racing novel and see how the Lord's hand is on us, even when He seems so very far away.
Find her at kathleenjrobison.com