There's a certain finality when you take an idea—a thought, even—and verbalize it. It's no longer something nebulous in your mind and heart. Left there, deep in side where only you and the Lord can see, ideas can languish forever. Say it, and you have to act on them or reject them. It was time, and I was scared.
See, I had told the story to a friend, but I hadn't known what the end was. It was just a fledgling idea that I couldn't get rid of—an idea I didn't want to do. But it had morphed and grown in my mind, and now I had to do something with it. As a further procrastination measure, I talked to my friend again.
"You know that podcast I was telling you about?"
The reply came swift. "Yes…"
"I know what it's about now—what the topic or theme would be."
We were talking on Facebook messenger, but I imagined her leaning forward, peering into the screen as if she could see me when the words popped up. "What is it?"
"I don't have a name for it yet, but I'm going to tell the stories of my life and what God has taught me through them."
Then, as even further podcast idea procrastination procedure, I told her how I'd limited myself.
Before I go further, I have to admit something. The podcast wasn't something I went looking for, and only now is it something I'm slowly embracing. It took obedience to get me from "No way," to "Oh, that's one I don't want to forget."
Yes, you read that right. Obedience.
I rarely say that "God told me to do xyz." That's because if it isn't in the Word of God, I refuse to put words in His mouth. Too often people have said, "God told me," and then later discovered that they were wrong.
I'm also not saying it now. Just putting that out there. But it has felt like God's nudge from the first "You should do a podcast" to the day the topic slapped me upside the head." Mostly because, as I said, I didn't want to do it.
I don't have time to do it.
Still, the Lord knows that the lessons He's taught me in my life were important for me to pass on. I'd "have to write those down someday."
I'm still doing that. However, instead of just filing them away, I'm sharing them, too. They'll be nice things for the bestekids to listen to when they move away to Indiana—hear Bestemor's voice as she tells about Grandpa Avants dancing like a little girl in the wake of a scorpion.
I'll just be sharing them with others, too.
What does any of that have to do with the book I read this week? Well, you wouldn't think much. Tidbits and Pearls arrived a while back, and the the subtitle, A Book of Essays on Living Everyday Life with God resonated with me.
I mean, isn't that what I'm planning on doing with my podcast? Tell my stories of living everyday life with God?
I'm here in Noel, Missouri with Mom.
For those of you who get my newsletter, you know why I'm here. I've called for a mobile notary so I can help her get her medical stuff done. We've found a buyer for her house. In a couple of hours, I'll be calling an appraiser. Then I'll probably go to Neosho and buy some Rubbermaid totes to pack up her stuff. She's not taking much with her, and that hurts just a little.
I love my mother's house. She's added treasures here and there to keep it beautifully and lightly decorated. I'll be taking pictures so I never forget it. If you wonder if tears are forming, well, yes. Yes they are.
As much as I am so thrilled to have her with us in California, losing a quarter of a century of life in one place is hard for us. Before she moved here, she'd moved even more than I had. We value roots and permanency.
But as I read Tidbits and Pearls, I realized that this story, too—this drastic change for all of us. Well, this'll be one of those ones I share. Just like the author, Ladonna Shanks shares hers and what the Lord taught her through them.

Note: links are likely affiliate links that provide me with a small commission at no extra expense to you.
This is going to come off all wrong, but the best thing, aside from warm writing that feels more like a conversation with the author, is the brevity of each essay. Taking up just two or slightly more pages, each essay features a short story of something in the author's life and an even shorter reflection on what she learned from it.
In my opinion, the wonderfulness of this shines because this is one of those books you can pick up, read an essay, put down, and not feel like you've left something unfinished. It makes the book approachable and convenient even. The busiest people can snatch up a few minutes here or there and not feel lost when they come back for the next one.
Shanks collected the essays into topical chapters that flow nicely into one another. Though not a memoir, the personal anecdotes and memories spring from the author's experiences, giving each one a memoir-like feel without making you feel as if you've intruded like some memoirs do. Though I wasn't sure about the book when I received a free review copy, I'm so very glad that I did.
I recommend Tidbits and Pearls for people who enjoy memoirs, Chicken Soup for the Soul-like books, and who just love to see the subtle paintbrush strokes that the Lord uses to enrich our lives in tiny ways.

About the Book
Book: Tidbits and Pearls
Author: Ladonna Shanks
Genre: Non-Fiction, Christian personal growth
Release Date: April 15, 2019
How often do you truly see that life is full of everyday blessings from God? Our Creator is present in our lives—even when we don't realize it—and it is part of His plan that we have friendship and relationship with Him. So how does one live life with God, the omnipotent, omniscient Creator of all?
In

Tidbits and Pearls

, Ladonna Shanks shares incidents from her life, recounting them in a way that touches the heart and enriches the lives of those who read these personal stories.
Her insights and lessons learned offer profound yet simple wisdom, gleaned from her seventy-plus years of life experience. Many of her essays focus on her family—her children and "grandgirls"—as well as her personal gardening business. Her faith shines through the narrative as a shining light for others to follow.
Humankind was created to have a relationship with their Creator, and everyday life presents the opportunities for that to occur. Tidbits and Pearls is one woman's record of how God manifests himself in daily life, with the challenge to look beyond the physical and seek the spiritual aspect of life. So take the first step in this journey and be honest with yourself and with God, for you are His instrument, and without Him, you can do nothing.
About the Author
Ladonna Shanks was born and raised in Oregon. She graduated from Lebanon High School in 1962, married, and became mother to a son and three daughters. After more than thirty years as a stay-at-home mom, she began working in a garden nursery. That led to establishing her own gardening business. Now in her mid-seventies, she continues to operate the business as it enters its seventeenth season.
More from Ladonna
When people ask me how long it took to write Tidbits and Pearls, I usually tell them, "It took a lifetime." As a senior citizen, I had to live it before I could write of it–of life and the living of it; of God's desire for friendship; of His presence in everyday life; of the opportunities given to learn, to grow, and to experience Him.
Tidbits and Pearls

began as a blog several years ago, based on my personal experiences as God walks with me and teaches me.
My desire is to share Him–with those who believe and those who don't; to those in a church and those who aren't; to many, to but one. In this compilation of posts, my goal is to challenge the reader to think beyond the physical into the spiritual, to consider the brevity of this life when compared to the eternal, to think of things in a way perhaps never thought of before, to look Godward.
My walk with God began as a very little girl with no concept of the reality of Him and His love. As a seventy-something woman, He is a part of my daily life, my anchor, the foundation of my being. He is my reason for living.
I am honored to deliver His message—God is love; He created humankind for friendship and relationship; there is a point and purpose to all things.
Blog Stops
Truth and Grace Homeschool Academy, September 4
Through the Lens of Scripture, September 5
Sara Jane Jacobs – Blog, September 6
Through the Fire Blogs, September 7 (Author Interview)
Happily Managing a Household of Boys, September 7
Debbie's Dusty Deliberations, September 8
SusanK. Beatty, Author, September 9 (Author Interview)
Abba's Prayer Warrior Princess , September 10
Wishful Endings, September 11 (Author Interview)
janicesbookreviews, September 12
A Reader's Brain, September 13
A Baker's Perspective , September 14(Author Interview)
Inklings and notions , September 15
Texas Book-aholic, September 16
Just the Write Escape, September 17
Giveaway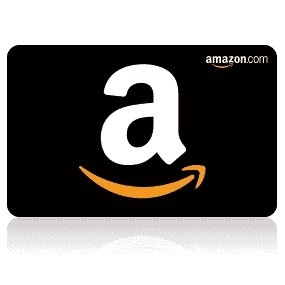 To celebrate her tour, Ladonna is giving away a grand prize of a $50 Amazon gift card!!
Be sure to comment on the blog stops for nine extra entries into the giveaway! Click the link below to enter.
https://promosimple.com/ps/eb97/tidbits-and-pearls-celebration-tour-giveaway