Note: for those who already read my review of A Very Austen Valentine, this post is a repeat.  It's such a lovely collection, though, that I'm not sorry to share it again. Just reading it all makes me long to work on my Margaret Dashwood story that I have coming this year.  EEEP!
Links on this post may be affiliate links for which I receive compensation from the owner of the website. I requested a review copy of this book and was happy to be able to offer an honest and favorable one.
How to Bless Your Husband Jane Austen's Way
What do you get when you combine Austen and Regency experts and tell them to create Austen-inspired retellings?
Well, in this case, you get six fabulous novellas! From the first to the last, each story is a gem in its own right.
Robin Helm gives us a glimpse into Elizabeth's and Darcy's marriage in "I Dream of You" and shows how Elizabeth takes a problem and turns it into a challenge. There is so much to be learned from this story, and yet I don't know how much of that "lesson" Ms. Helm meant to put there. It's not a moralistic tale or a sermon disguised as a story. It doesn't read like that anyway. Instead, with excellent writing and careful attention to period detail, she shows how Elizabeth takes a personal disappointment and turns it into a way to bless her husband. Brilliant. I have to caution that for conservative readers, this one is more sensual than I usually read, but I am NOT sorry I read it. Nothing is inappropriate… I'm just a prude and I know some people are aware of that. 😉
Note: Every wife should be as wise and forethoughtful as Lizzy Darcy when she senses something lacking in her marriage.
An excellent lesson!
Laura Hile is up next with her delightful tale of a serendipitous mixup, "Sir Walter Takes a Wife." Sir Walter Elliot is brilliantly self-centered as usual, and he's met his match–both literally and figuratively–in Lady Catherine deBourgh. I laughed from beginning to end, and absolutely loved how she kept everyone the same while showing us new sides to them as only Laura can do.
Wendy Sotis retells the tale of Elizabeth's sojourn in Kent in "My Forever Valentine" but at a slightly different time than we saw in the original, and because of that, we see different sides of several characters. I LOVE Anne in this one in particular.
Next up is Barbara Cornthwaite's "Pretense and Prejudice" in which Elizabeth and Darcy have to deal with spies!
As we're accustomed to with Ms. Cornthwaite, the story is full of rich detail that doesn't bog down the pace (yay!) and a carefully woven plot that kept me on my toes the whole way. I mean, you know what's going to happen… and yet, you don't. And that's the best part.
"My Valentine" by Mandy Cook is possibly my favorite. Just don't quote me on that because my favorite changes depending on which one I'm talking about at any given moment. Right now, it's this one. I've never read anything by Mandy Cook before, but I look forward to more! Her glance a couple of decades into the future to show us Elizabeth Darcy's daughter and her very special Valentine… aaah… Seriously one of the sweetest stories. I envy someone writing something so delightfully endearing.
And the "Lover's Ruse" by Susan Kaye did what I've wanted to see for a long time. She showed us Anne Elliot BEFORE Lady Russell meddled where she wasn't wanted and sent Anne into a depression I don't think the girl even knew about. Seeing those sparks of the Anne we see after Wentworth returned BEFORE he even went–wonderful. I just loved this "what if" and everything that went with it.
Of further note:
One of the most frustrating things about reading historical fiction is when the diction and even syntax becomes so modern that you can't shake it off. Anachronisms–painful. But I knew when I went into reading this set that I wouldn't find any of that. And while I'm no Regency expert, I didn't. Nothing jumped out and slapped me upside the head. Can't wait for the next Very Austen collection. 😀
Worth every one of the five stars I'm giving it. 🙂

Six beloved authors deliver romantic Valentine novellas set in Jane Austen's Regency world. Robin Helm, Laura Hile, Wendi Sotis, and Barbara Cornthwaite, together with Susan Kaye and Mandy Cook, share variations of Pride and Prejudice, Persuasion, and Sense and Sensibility, featuring your favorite characters in sequels, adaptations, and spinoffs of Austen's adored novels.
Experience uplifting romance, laugh-out-loud humor, and poignant regret as these authors deftly tug on your heartstrings this Valentine's Day.
About the Author
Robin Helm's books reflect her love of music, as well as her fascination with the paranormal and science fiction.
Previously published works include The Guardian Trilogy: Guardian, SoulFire, and Legacy (a guardian angel protects a supernaturally gifted girl), the Yours by Design series: Accidentally Yours, Sincerely Yours, and Forever Yours (Fitzwilliam Darcy switches places in time with his descendant, Will Darcy), and Understanding Elizabeth (Regency sweet romance).
She contributed to A Very Austen Christmas: Austen Anthologies, Book 1, an anthology featuring like-minded authors, in 2017, and A Very Austen Valentine: Austen Anthologies, Book 2 which was released on December 29, 2018.
New releases for 2019 include More to Love, a standalone historical sweet romance dealing with body image; Lawfully Innocent, a historical U.S. Marshal romance book in the Lawkeepers series; Maestro, a historical sweet romance featuring a brilliant musician and his student; and A Very Austen Romance: Austen Anthologies, Book 3.
She lives in sunny South Carolina where she teaches piano and adores her one husband, two married daughters, and three grandchildren.
More from Robin
Do you love Historical romance, but avoid "those" covers like the plague?
Would you enjoy an anthology featuring six Valentine-themed novellas set in the Regency period written by Christian authors?
In A Very Austen Valentine, stories range from a young wife searching for a way to bring her marriage back to the way it was, to a laugh-out-loud courtship between Jane Austen's worst snobs.
Misunderstandings, concealed identities, and romance abound.
There is even a sequel featuring the children of the Darcys and the Brandons.
Every reader will find something to love in this wonderful collection.
Blog Stops
Blossoms and Blessings, March 25
Christian Bookaholic, March 25
Blogging With Carol, March 26
Britt Reads Fiction, March 26
Reflections from My Bookshelves, March 27
For Him and My Family, March 27
Godly Book Reviews, March 28
Jeanette's Thoughts, March 28
Emily Yager, March 29
Connect in Fiction, March 29
The Christian Fiction Girl, March 30
Abba's Prayer Warrior Princess, March 30
Moments, March 31
Mary Hake, March 31
Truth and Grace Homeschool Academy, April 1
Pause for Tales, April 1
Creating Romance, April 2
Book by Book, April 2
Book Bites, Bee Stings, & Butterfly Kisses, April 3
Debbie's Dusty Deliberations, April 3
Library Lady's Kid Lit, April 4
Texas Book-aholic, April 4
janicesbookreviews, April 5
A Reader's Brain, April 5
Just the Write Escape, April 6
Inklings and notions, April 7
The Becca Files, April 7
Giveaway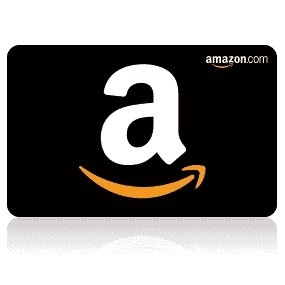 To celebrate her tour, Robin is giving away
Grand Prize: a $50 Amazon gift card
1st Place: An autographed paperback of A Very Austen Valentine: Austen Anthologies, Book 1
2nd Place: An autographed paperback of A Very Austen Christmas: Austen Anthologies, Book 2
3rd Place: A set of three ebooks – Reader's Choice of any three of my books and
4th Place: a $5 Amazon gift card!!
Be sure to comment on the blog stops for nine extra entries into the giveaway! Click the link below to enter. https://promosimple.com/ps/ddfa/a-very-austen-valentine-celebration-tour-giveaway